The Roots celebrated 4th of July in Philly w/ Earth, Wind & Fire, Estelle, Michael McDonald & more (pics & video)
photos by Colin Kerrigan
Earth, Wind & Fire help Philly celebrate Independence Day

A little after 1 p.m., the Parkway was already jammed with people who had come from near and far for the Fourth of July celebration in Philadelphia - and it stayed that way well into the night as the Roots repeatedly rocked the stage, and Earth, Wind & Fire's Philip Bailey hit some stratospheric high notes.
Many came in red, white, and blue attire, with their children, their spouses, and their dogs.
Courtney Beckett, 22, a medical assistant from West Chester, even brought her six-foot boa constrictor, Sampson.
"They're cold-blooded, so they need heat," she explained as her cousin, Zhabree Jacobs, 8, let the reptile curl around her shoulders.
And, boy, did that snake get grilled.
Temperatures pushed 90 most of the day at the Wawa Welcome America celebration Monday, as people ate gyros and cheesesteaks, swayed to music, and reunited with friends and family to party Philadelphia-style.
Organizers had no official crowd count, although Mayor Nutter said, "This might be the largest Fourth of July event ever." The event has been known to draw a million or more people.
With a pink-and-orange sunset in the background and Sara Bareilles and the Roots performing. [Philly.com]
The Roots hosted and performed at their Fourth of July Jam in Philly with Earth Wind and Fire, Michael McDonald, Estelle, Sara Bareilles, DJ Jazzy Jeff, Boyz II Men and others. The concert, which was billed as "the largest free concert in America," lived up to its title, though as expected at a concert that big, not everyone has a positive experience. According to Anthony Sbarro, "Way too many people at the Roots Fourth Of July on the Parkway concert. Good luck to whomever is going! I'd recommend against it." Tamika Chandler posted a video to her YouTube account of what she dubbed the "4th of July Jam Fiasco." The video description and tags read:

People arguing & fighting. I wanted to enjoy the concert but because so many people were trying to budge in front of those who were smart enough to be early and sitting down in their own seats, I ended up filming the entertaining arguments/fights that arose from this.
Parkway, Philadelphia, Philly, Jam, Concert, Fourth, 4th, of, July, Fireworks, Fights, Beer, Drunk, Arguing, Arguments, yelling, crowded, crowds, kids, pot, marijuana, smoking, wild, fiasco, rude, the roots, earth, wind, fire, &, and, PA, pennsylvania, city, mayor, nutter, police, popo, smh, penn's landing, downtown, city, delaware river, wawa, michael mcdonald, sarah bareilles
Check out her video work, and a video of Estelle and Michael McDonald performing "Ain't No Mountain High Enough" together, below.
In other Roots news, Black Thought plays Brooklyn Bowl tonight (7/5) with J. Period, Mr. Mecca, Skotch Davis, Boogie Blind and DJ Suga Ray. Questlove DJs the same venue every Thursday. This Thursday is a "special free edition".
More pictures and videos from the 4th of July Jam below...

--
4th of July Jam Fiasco

Philly Mayor Michael Nutter
The Roots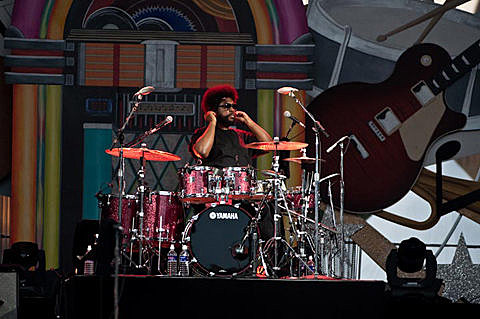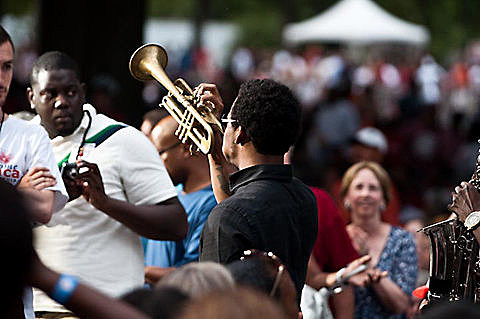 Sara Bareilles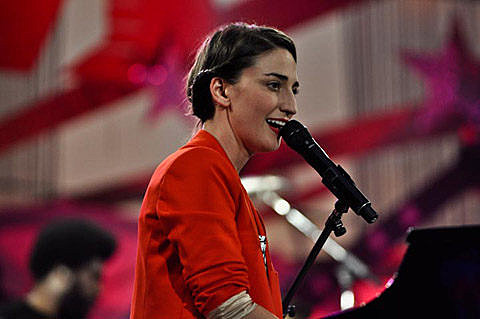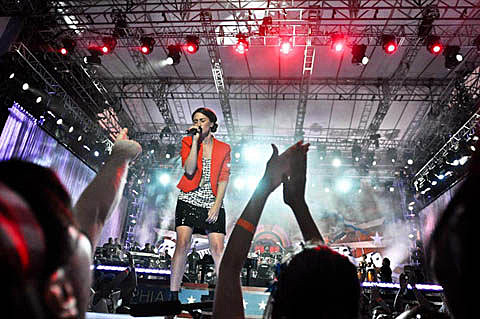 Estelle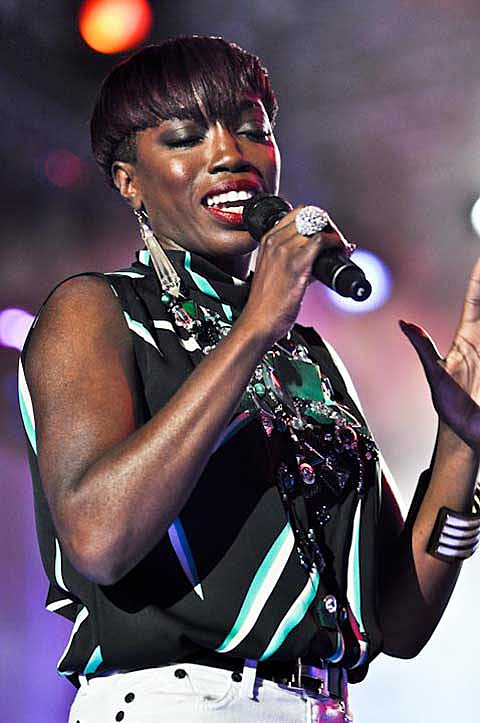 Michael McDonald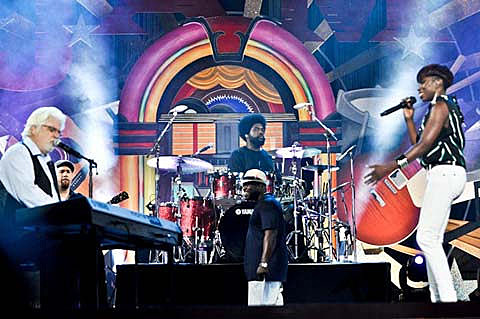 Boyz II Men
Kenny Gamble (of Gamble and Huff)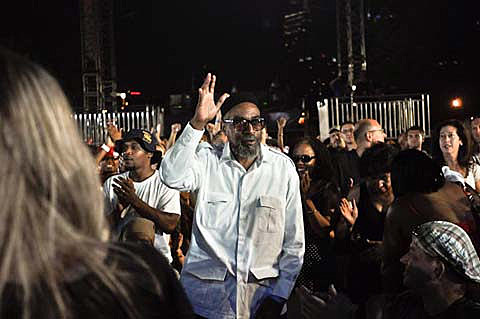 Earth, Wind, and Fire