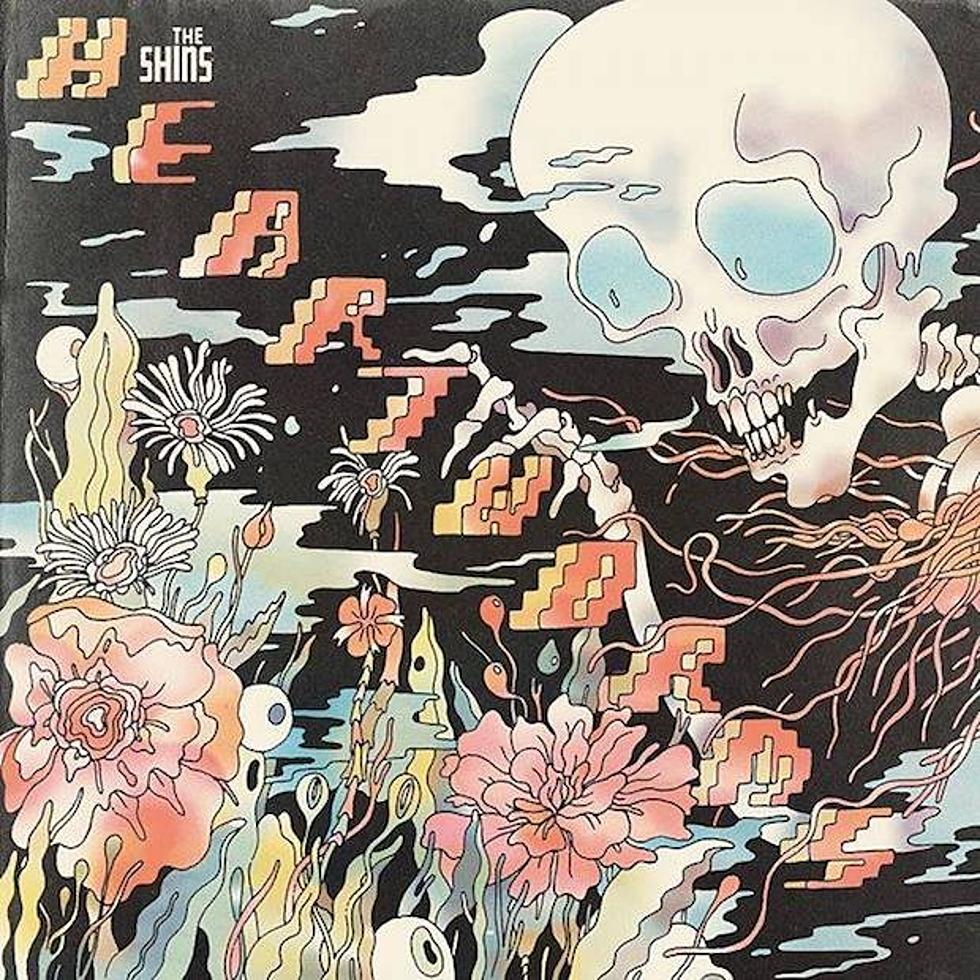 The Shins announce new LP 'Heartworms' & tour, playing Prospect Park
This past fall, The Shins released a new single called "Dead Alive" and said their next album would be out in 2017, and now the details are here. The album's called Heartworms and it comes out on March 10 via Columbia. They also released a second single, "Name For You," a sorta psych-pop-ish song that's a bit more polished than the previous single. Check it out below.
The Shins also announced a tour, including a BRIC Celebrate Brooklyn! Festival show at Prospect Park on June 15. That's the first Celebrate Brooklyn show announced for 2017. Tickets go on sale Friday, January 13 at 10 AM. Update: Tickets are now on sale.
The Shins are also playing the Shovels & Rope-curated High Water Festival in April, which is the same weekend as the second weekend of Coachella (which The Shins are not playing). All dates are listed below.
Heartworms Tracklist:
1. Name For You
2. Painting a Hole
3. Cherry Hearts
4. Fantasy Island
5. Mildenhall
6. Rubber Ballz
7. Half a Million
8. Dead Alive
9. Heartworms
10. So Now What
11. The Fear
The Shins -- 2017 Tour Dates
MAR 2 EL REY THEATRE ALBUQUERQUE, NM
MAR 3 MCDOWELL MOUNTAIN MUSIC FESTIVAL PHOENIX, AZ
MAR 4 FOX THEATER POMONA, CA
MAR 6 OBSERVATORY NORTH PARK SAN DIEGO, CA
MAR 7 OBSERVATORY NORTH PARK SAN DIEGO, CA
MAR 28 TRIANON PARIS, FRANCE
MAR 29 APOLLO HAMMERSMITH LONDON, WI
MAR 30 PARADISO AMSTERDAM, NETHERLANDS
MAR 31 M4MUSIC FESTIVAL ZURICH, SWITZERLAND
APR 20 THE RITZ RALEIGH, NC
APR 21 VANDERBILT UNIVERSITY - RITES OF SPRING NASHVILLE, TN
APR 22 HIGH WATER FESTIVAL NORTH CHARLESTON, SC
APR 23 HIGH WATER FESTIVAL NORTH CHARLESTON, SC
MAY 12 SHAKY KNEES FESTIVAL ATLANTA, GA
MAY 13 SHAKY KNEES FESTIVAL ATLANTA, GA
MAY 14 SHAKY KNEES FESTIVAL ATLANTA, GA
MAY 26 SASQUATCH MUSIC FESTIVAL GEORGE, WA
MAY 27 SASQUATCH MUSIC FESTIVAL GEORGE, WA
MAY 28 SASQUATCH MUSIC FESTIVAL GEORGE, WA
JUN 2 BUNBURY MUSIC FESTIVAL CINCINNATI, OH
JUN 3 BUNBURY MUSIC FESTIVAL CINCINNATI, OH
JUN 4 BUNBURY MUSIC FESTIVAL CINCINNATI, OH
JUN 15 PROSPECT PARK BROOKLYN, NY
JUN 16 FIREFLY MUSIC FESTIVAL DOVER, DE
JUN 17 FIREFLY MUSIC FESTIVAL DOVER, DE
JUN 18 FIREFLY MUSIC FESTIVAL DOVER, DE