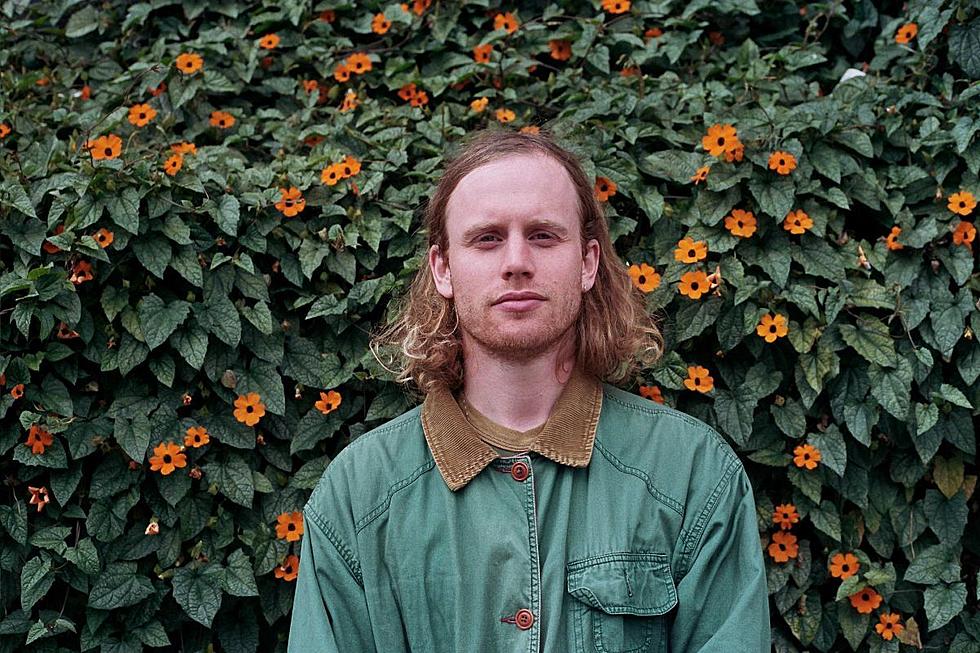 The Sidekicks vocalist announces debut album by new project superviolet (stream a track)
photo by Kosoma Jensen
The Sidekicks are no more, but singer/guitarist Steven Ciolek now has a new project, superviolet. His upcoming debut album Infinite Spring was made in close collaboration with Zac Little, leader of Saintseneca (which Steve has also played in), and The Sidekicks' Matty Sanders drummed on it.
"The Sidekicks started when I was 15, when I was just starting to write music. So having an idea, bringing it to practice, and having the band turn it into something was just how I learned to make songs," Steve says. "But I always would have ideas in my mind of doing things a different way or exploring certain things on my own. So when we stopped, I wanted to just have a clean slate to try and have a new songwriting project. The idea behind Infinite Spring as an album was to try to capture that feeling of openness or possibility or growth."
He also adds, "The songwriting process felt more all over the place than it had in the past. It was pretty unhurried. A lot of times with a band there's just sort of inherently a style that you're going to fall into, whereas with this I felt like I could try any random idea. The Sidekicks also played a lot of shows and so considering whether or not a song would work live was a big part of it. But playing live really didn't inform what I was writing at all this time."
The album comes out April 21 via Lame-O Records (pre-order), and first single "Overrater" is out now. It's a little calmer, looser, and breezier than The Sidekicks, but still led by Steven Ciolek's distinct songwriting style, and it's a promising first taste. Check it out below.
Tracklist
1. Angels On The Ground
2. Blue Bower
3. Big Songbirds Don't Cry
4. Good Ghost
5. Dream Dating
6. Long Drive
7. Locket
8. Overrater
9. Infinite Spring
10. Wave Back