The Strokes played MSG w/ surprise guest Elvis Costello (and opener Devendra Banhart) – pics, videos & setlist
photos by Bao Nguyen
"Amazing time at the Garden. Still buzzed. Elvis was an officer and a gentleman. Thank you. Thankyouverymuch." - Julian Casablancas
As sort of hinted and then twitter-revealed right before the show, Elvis Costello (after he got done making a surprise appearance with the Secret Sisters at Irving Plaza), played a surprise opening set between opener Devendra Banhart and headliner the Strokes at Madison Square Garden last night (4/1). He only played three songs (starting with "Pump It Up"), but then he returned later to join the Strokes on stage for "Taken For a Fool" (that's Julian and Elvis together on stage in the picture above).
But this wasn't an Elvis show (he played his own show at Gramercy Theatre later in the night), it was about the Strokes. As Ms. Modern Age writes...
"I'll start with the end -- The very last song, in typical Strokes fashion, was "Take It Or Leave It" -- but this time singer Julian Casablancas took it upon himself to bring the music to the people - well, specifically to the people in the seated section stage left. Climbing up on the stage left speakers, and then grabbing onto the side railing, Julian positioned himself in the midst of the raised seated floor section, where upon everyone started grabbing on to him from behind.

At one point, Julian jumped down to the floor, and the barricade felt as if it were going to tip over -- terrifying me because that's where the handicapped folks were sitting. Luckily, Julian moved back up and further over into the crowd, bringing the rest of the song to the front section of the room, and a bit to stage right at the end, finally finishing on the stage."
Video of that & Elvis, more pictures and the full Strokes setlist, below...


Devandra Banhart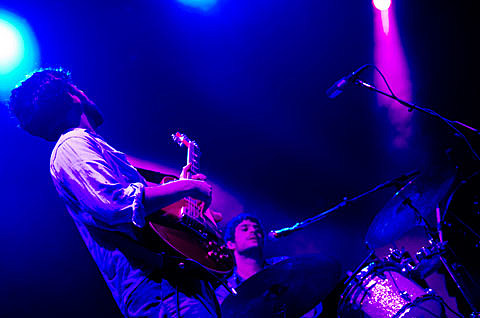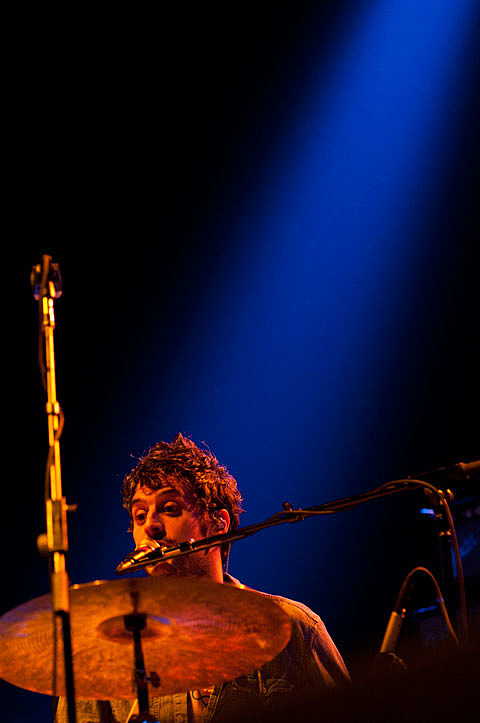 The Strokes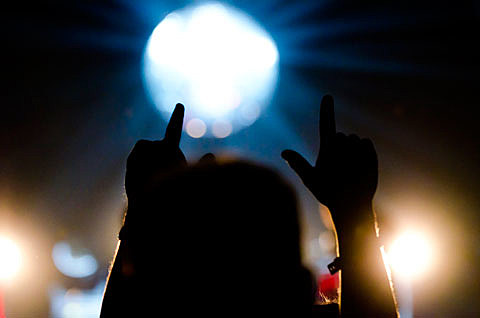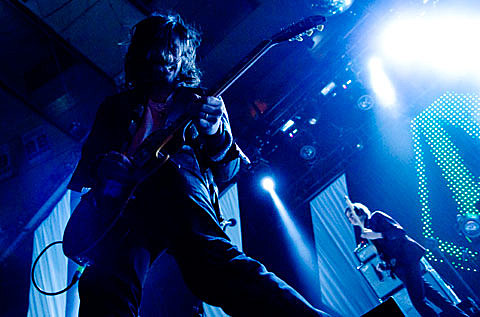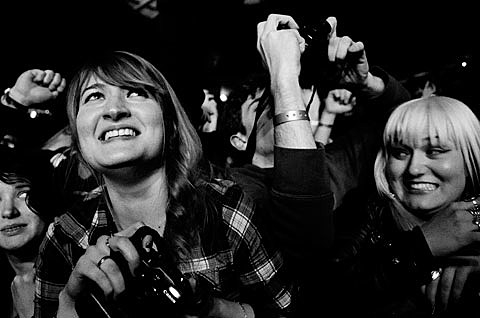 The Strokes and Elvis Costello @ MSG - "Taken For a fool"

The Strokes - "Take It Or Leave It" (4/1/11 - Madison Square Garden - MSG, NYC)

The Strokes - New York City Cops live 04.01.11 MSG, NYC

Games - The Strokes - MSG April 1, 2011

and actually, Julian took this last shot before the show:
The Strokes setlist
Is This It
Reptilia
Under Cover of Darkness
Hard to Explain
Last Nite
Juicebox (Julian jumps into the GA pit audience)
Someday
You're So Right
Under Control
You Only Live Once
New York City Cops
Games
Whatever Happened
Taken For A Fool (with Elvis Costello)
-
Ask Me Anything
The Modern Age
Gratisfaction
I Can't Win
Take It or Leave It (Julian sings in the audience)