The Wrens (and friend) & Amazing Baby @ the Bell House in Brooklyn – pics
photos by Tim Griffin
"I'm having a really hard putting this show into words. I mean, how do you begin to write about being invited on stage to play a song with The Wrens at their sold out show on a Friday night in NYC? Seriously, what words can communicate that?
The words "thank you" come to mind first. Thank you to The Wrens. Thank you to Naomi for passing along my email to the band. Thank you to Kevin for getting in touch with me and offering to give me 5th Wren status for a night. Thank you to the rest of the band for letting me step on your stage. Thank you to the crowd at the Bell House for being so awesome." [100 Bands in 100 Days]
That quote is from Nick from 100 Bands in 100 Days who, after contacting the band before the show, was invited to join the Wrens on stage at the Bell House on Friday (4/10). That's him (the non-Wren) jumping in the picture above. Video of the same, and more pictures from the show (birthday party, cake and opener Amazing Baby included), below...

Amazing Baby...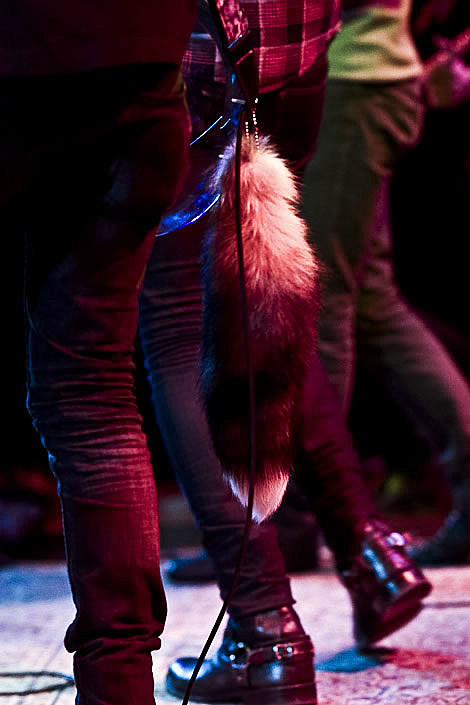 The Wrens...