Thee Oh Sees played Party Expo & South Street Seaport (pics), playing a bikini party AND added to the Rock Yard show
Thee Oh Sees @ South Street Seaport

Hopefully you got the hint that Thee Oh Sees were playing as Vice's special guest at Party Expo on Thursday night, and you may have even noticed another hint I dropped that the San Francisco band would be playing a show in Bed Stuy tonight (Saturday, 7/17). That show, the "Bed Stuy bikini bash", will also feature sets by Frankie and the Outs and Golden Triangle who Thee Oh Sees played with (along with So Cow) at South Street Seaport Friday night.
But that's not all. Ends up, Thee Oh Sees have also been added to today's free show at the Rock Yard! (not to be confused with the Rock Shop.) That's the new Saturday series of shows Jelly is doing in Williamsburg that The Beets are also playing today. Both of today's flyers and more pictures from South Street Seaport below...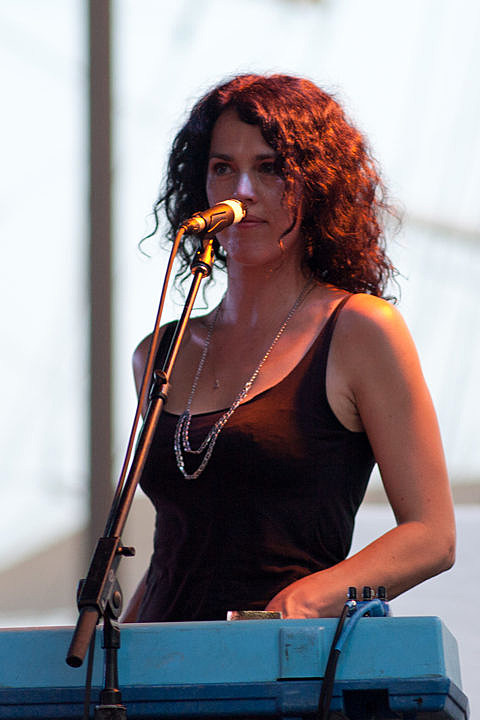 Golden Triangle's drummer crowd surfing
Now with Thee Oh Sees....