This week in Music Licensing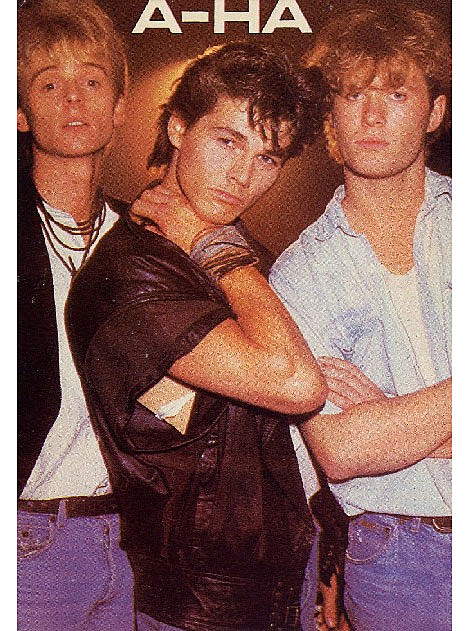 Advertising agencies make lots of online commercials. You know, spots made not for television, but with the hope the brand's message will spread virally on the net in an organic way. Though lots of them never catch steam like a rickroll, the new Guitar Hero World Tour "Bike Hero" video has already been watched over one million times. The creative takes The Living End's "Prisoner of Society" and turns it into a live action, first person bike ride through the song's playable level in GHWT. It's a pretty cool idea with amazing execution and a slight bit of computer magic. Watch the video below.
Other Notable Licensing News:
Bishop Allen played two shows in NYC over the weekend. They are a band that has benefited from some key licensing placements in the last year. The band appeared and performed in the recent Michael Sera movie, Nick & Norah's Infinite Playlist. Watch the scene below. The song they performed, "Middle Management", was also on the soundtrack and used in the film's trailer. They were also used in a commercial for Sony digital cameras late last year - watch the spot here.
Crayola goes indie-cool this holiday season with Dan Deacon and Lightspeed Champion songs in the campaign for the new Glow Station (via Pitchfork). Watch the spots below.
Danish band The Blue Van rock the soundtrack to the new Samsung Behold commercial. Watch below.
While enjoying college football on Saturday, I heard Nick Drake's "Place To Be" used in a promo spot for Michigan State. That video is below too.
I have a bunch of friends that can not get enough of the show Top Chef. Some of those friends are also crazy for the Foo Fighters (editor's note: with friends like that who needs enemies? JUST KIDDING. Actually that doesn't even make sense...). Those friends will be in heaven when TC goes "Foo Fighters Thanksgiving" this upcoming November 26th. The episode taped during a tour stop in Rochester, NY; the band will guest judge the few remaining contestants. Apparently, TC is Dave Grohl's favorite show.
You may have heard A-Ha's classic jam "Take On Me" before. It is/was a popular song and video. So popular, A.C. Newman is going to cover it for an upcoming Valentine's Day compilation for Starbucks. Even more so, you can take it on karaoke-style in the new video game by Microsoft, LIPS. The pretty clever commercial for the game uses the song as well. Watch it below.
The game's soundtrack also includes songs by The Police, Coldplay, Duffy, The Cure, Peter, Bjorn, & John, Radiohead, and more.
Nintendo DS and Wii players can now get their skateboard on while on the go with the release of EA's Skate It. The soundtrack contains tracks by Cut Chemist, Fujiya & Miyagi, Judas Priest, The Clash, Sly & the Family Stone, and more.
continued below...


Yet another new "band"-esque music based game hit shelves this past week, Ultimate Band from Disney Interactive Studios. Soundtrack is chock full of good bands like Radiohead, Pixies, Modest Mouse, Weezer, both The Raconteurs and White Stripes, and Blondie.
New downloadable content (DLC) was made available this week via Xbox Live and Playstation Network for both Guitar Hero World Tour and Rock Band 2: GH fans can download a track pack by The Raconteurs and RB2 fans have packs available from both Dead Kennedys and Mission Of Burma.
I really dig this new commercial out of Canada for Sirius Satellite that uses "A Blueprint" by Fear Of Music.
Aussie Yves Klein Blue is used in a spot for the Mitsubishi Lancer. The commercial can be seen below.
On the tube, 90210 went with Death Cab For Cutie, and Lady Gaga; CSI had Ratatat and ACDC; CSI Miami used Lykke Li; CSI NY used not one but two Bloc Party songs and one from the Boss, Bruce Springsteen.
Guitar Hero World Tour Online Commercial

"Middle Management" by Bishop Allen (in Nick & Norah)

Samsung Commercial with The Blue Van

Crayola Commercial with "Pink Batman" by Dan Deacon

Crayola Commercial with "Dry Lips" by Lightspeed Champion

Mitsubishi Commercial with Yves Klein Blue

Microsoft LIPS commercial with A-Ha

Nick Drake in Michigan State commercial