Thou, The Body, Alkahest and Argonauts played ABC No Rio (pics & video)
Thou @ ABC No Rio

DIY mainstay ABC No Rio erupted on Saturday afternoon (10/8) when Thou played a cover of Beastie Boys' "Sabotage" (video below), though by the time they launched into said cover the packed and sold out room was already knee deep in great riffs. Kicking off with an awesome set from Argonauts, the show also featured an appearance from Thou tourmates The Body and locals Alkahest. The show is one of a select few remaining afternoon matinees at the space, with the building being torn down and rebuilt in 2012.
Argonauts, on their way to a Philadelphia show that night, opened the show. The band, comprised of John & Dave of Burnt By The Sun, Brett of East of The Wall, and Dimitri of ex-Dillinger Escpae Plan fame, had many elements in common with Burnt By The Sun; groovy, noise-dotted metal-core riffs are central to the band's sound. Argonauts have no recorded material thus far, but when those records do hit, I'll be on the hunt for them.
Alkahest's doom followed Argonauts who were followed up with booming two-piece doom juggernaut The Body. In the close quarters of ABC No Rio, my friend remarked to me that this was the first time that he could hear the vocals so clearly and I agreed; Chip's no-microphone screams are usually buried amongst the wash of vibrating 10-inch speakers. Another fun set from the band, who promised me that they'd be back soon with their collaboration with Braveyoung.
Its been quite a treat to see favorites Thou in NYC lately, and the swaying crowd definitely agreed. Said Beasties cover closed out Thou's set at ABC No Rio, which saw the crowd erupting into moshpits and swinging back and forth. Thou will be on the road a lot more in the coming months, so if you missed them, look for them on the road soon, and live vicariously through the video below.
More pictures and video from the show below...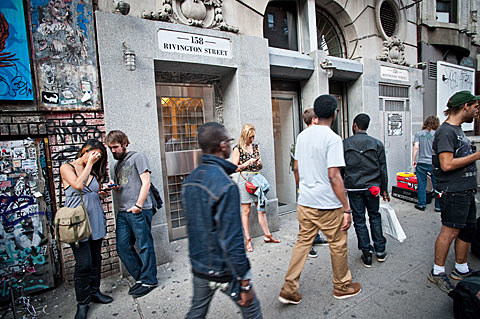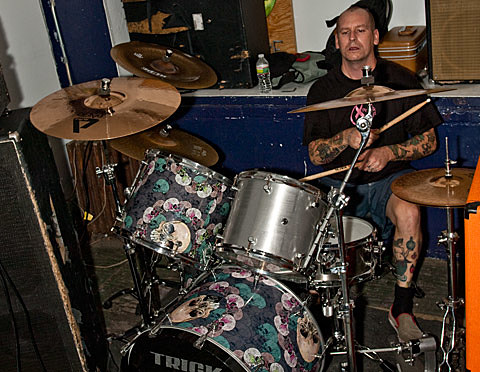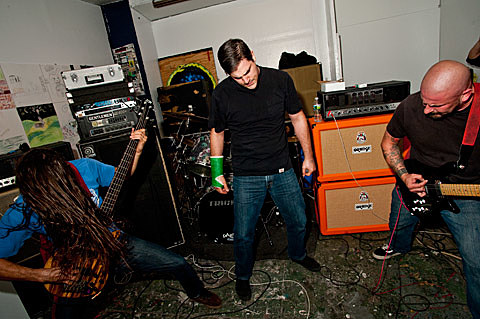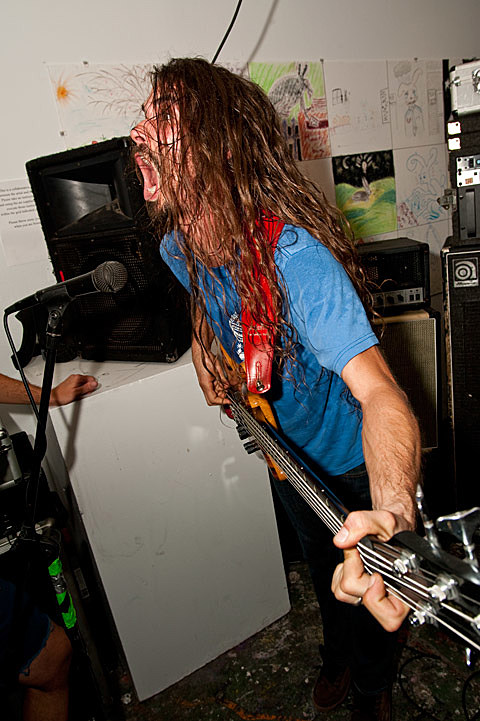 Argonauts | NYC @ Abc No Rio | 08 Oct 2011

Alkahest | NYC @ Abc No Rio | 08 Oct 2011

The Body | NYC @ Abc No Rio | 08 Oct 2011

Thou | NYC @ Abc No Rio | 08 Oct 2011