Thundercat made a new video; ASTR added to his NYC Red Bull Sound Select show +++ belated pics from his Philly one
Thundercat at RBSS in Philly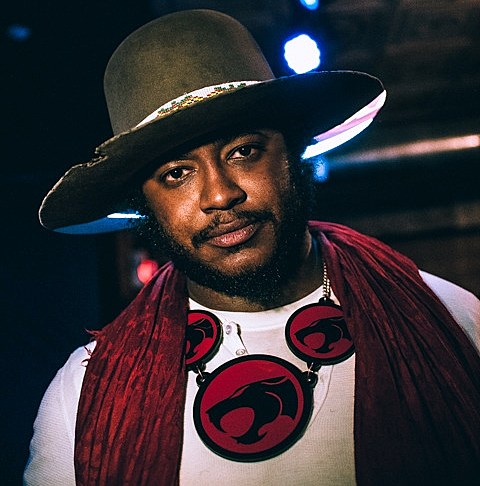 Bass wizard Stephen Bruner, better known as Thundercat, just made a video for his songs "Evangelion" and "We'll Die," both of which appear on his 2013 LP, Apocalypse. The video was directed by B+, who designed the artwork for Apocalypse, and it can be watched (via Myspace) below.
As discussed, Thundercat plays the next Red Bull Sound Select NYC show which happens on February 19 at Le Poisson Rouge, curated by Giant Step. That show is with Tondrae Kemp, and since we last spoke, ASTR was added as well. Like most RBSS shows, admission is $3 with RSVP and $10 without. He also plays this month's RBSS show in San Francisco. Updated dates are listed, along with the flyer for the LPR show below.
Thundercat's no stranger to Red Bull shows. He took part in last year's Red Bull Music Academy in NYC, and is now being featured in What Difference Does It Make?, RBMA's documentary on the series. As mentioned, the film premieres worldwide on February 17, and you can catch a screening in NYC at Sunshine Cinema at 8 PM with Chairman Mao and others.
Thundercat also played the Little Giant Media-curated Red Bull Sound Select show in Philly this past November with Ebony Joi, STS and Son Little. We've got a belated set of pictures from that show in this post. You can check out more of those, along with the new video, LPR flyer, and list of tour dates, below...

---
Thundercat - "Evangelion" / "We'll Die"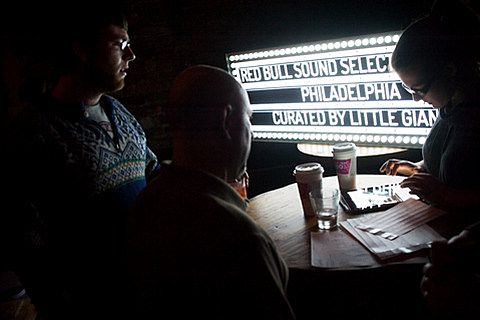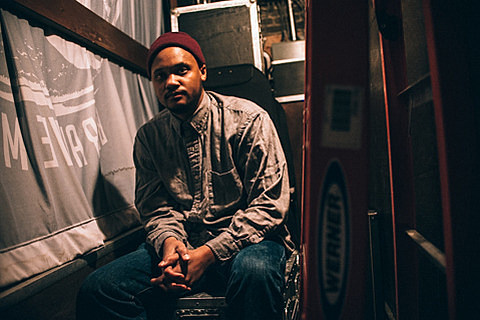 Thundercat -- 2014 Tour Dates
2/19 Le Poisson Rouge New York, NY w/ Tondrae Kemp, ASTR (RBSS)
2/21 1015 Folsom San Francisco, CA w/ Erykah Badu DJ (RBSS)
4/25-26 Art of Cool Festival Durham, NC
4/25-27 Counterpoint Festival Rome, GA
6/7-8 The Parklife Weekender Manchester, UK