Thurston Moore Band & PCPC (Parquet Courts + PC Worship) played Saint Vitus (pics, review, videos)
The Thurston Moore Band -- aka Thurston Moore, his former Sonic Youth bandmate Steve Shelley, My Bloody Valentine bassist Deb Googe, and guitarist James Sedwards -- brought their tour in support of their brand new album The Best Day to Saint Vitus Tuesday night ("we're on our tour of Northeast black metal clubs," Thurston joked on stage). Thurston's new album is the most Sonic Youth-sounding thing he's been involved with since The Eternal, and he's definitely got the right band for the job. James Sedwards is a bit more of a J Mascis type than a Lee Ranaldo (he threw a few wailing guitar solos in there), but Deb held down that SY-style bass playing really well and it was fun to watch her rock out on a small stage in comparison to seeing her with MBV last year. And of course Steve and Thurston have insane chemistry. It's impossible to not wish Kim and Lee were on stage too, but during some of those noise buildups it almost felt like being at a SY show.
Opening the night was their tourmates PCPC, the collaborative band that Andrew Savage and Austin Brown of Parquet Courts formed with members of PC Worship. This year, Andrew and Austin already have a Parquet Courts album out and a Parkay Quarts album on the way that they recently put out a track from, but it was a mystery as to what PCPC would sound like. Turns out they sound... a lot like Sonic Youth. You could argue it was almost a little too similar to be opening for Thurston Moore, but PCPC did it well. Their set had plenty of noise jams too, but these were definitely well-written songs, kind of in the Bad Moon Rising style. Andrew splits lead vocals with one of the PC Worship members, and though Austin doesn't sing in this one, he still stands there looking a lot like a young Thurston Moore. Andrew had jokes too -- "Have you had enough? Or are you thurston for some moore?" Heh heh.
The Thurston/PCPC tour returns to NYC on Sunday (10/26) at Rough Trade. That show is sold out but we're giving away tickets.
Video of PCPC's set and one of Thurston playing "Psychic Hearts," with more pictures from Saint Vitus, below...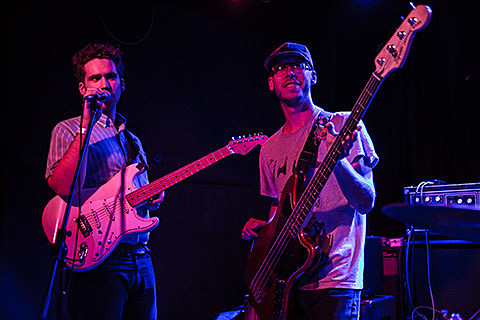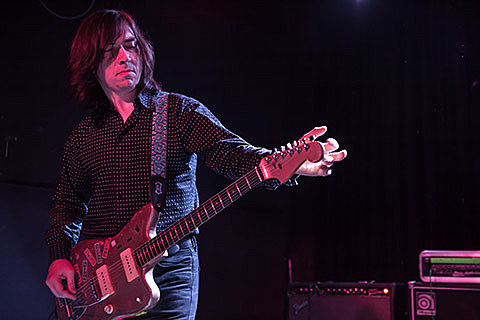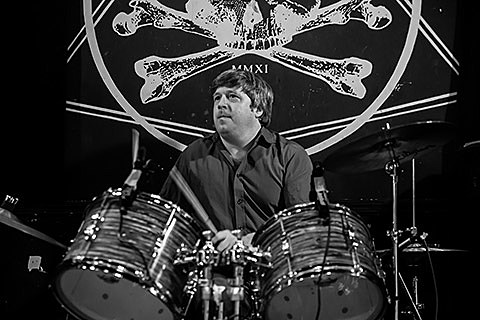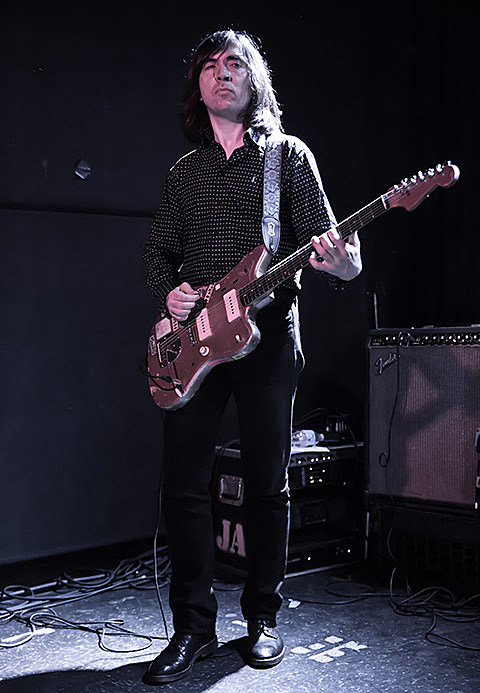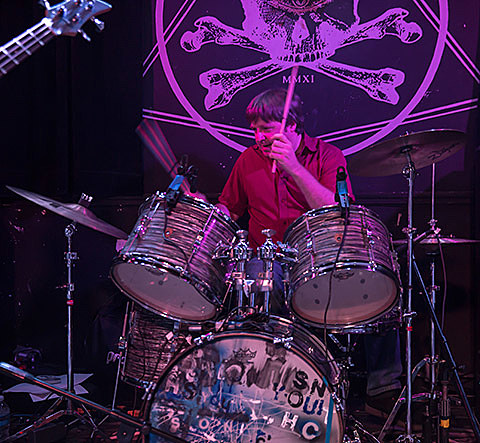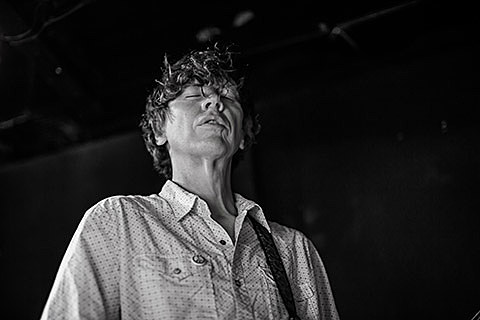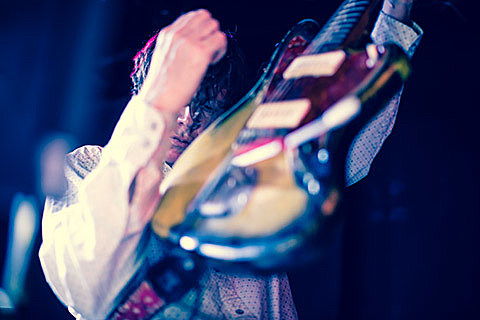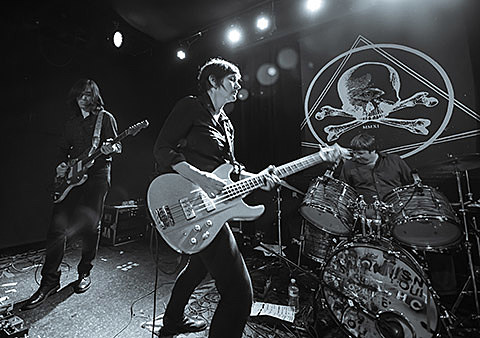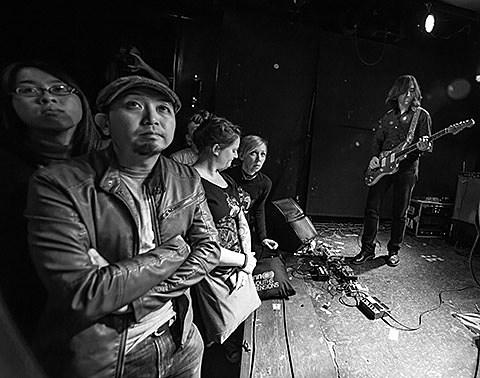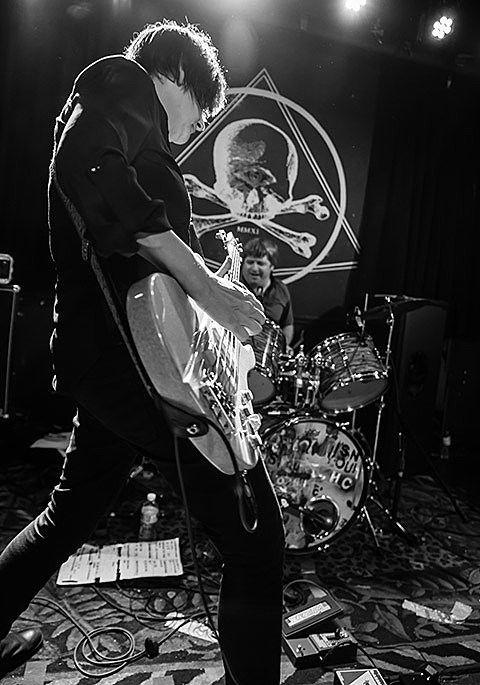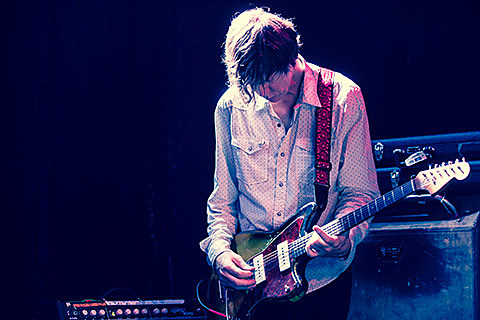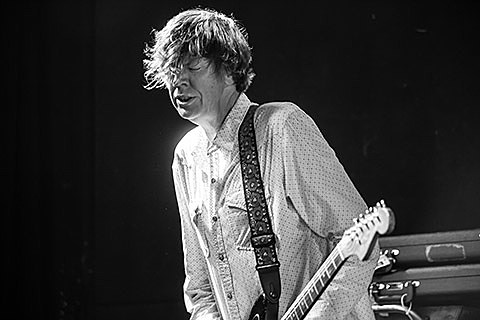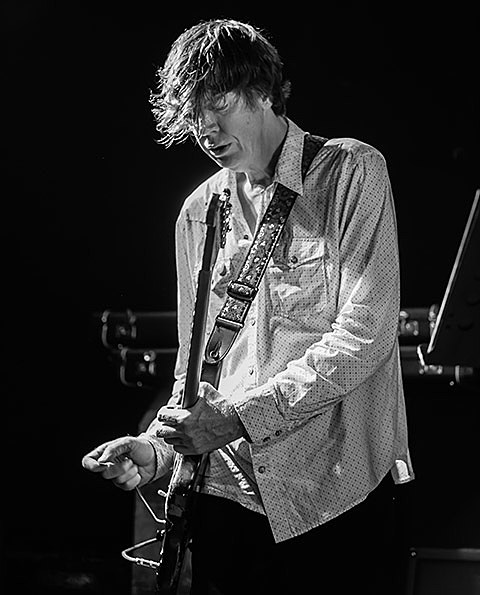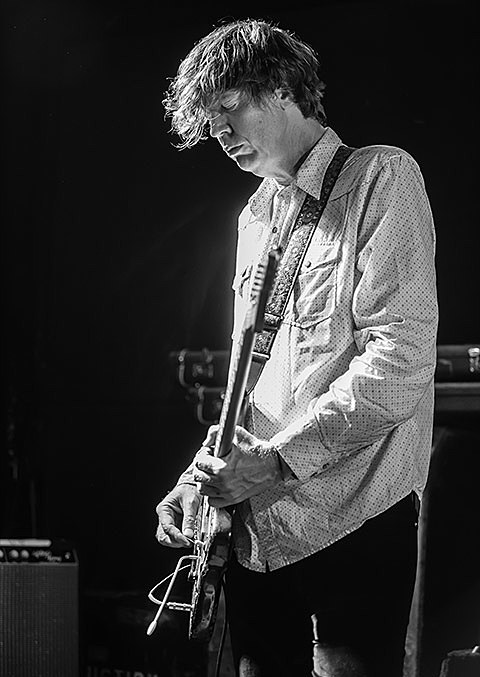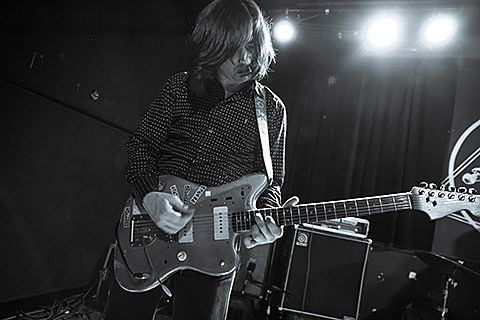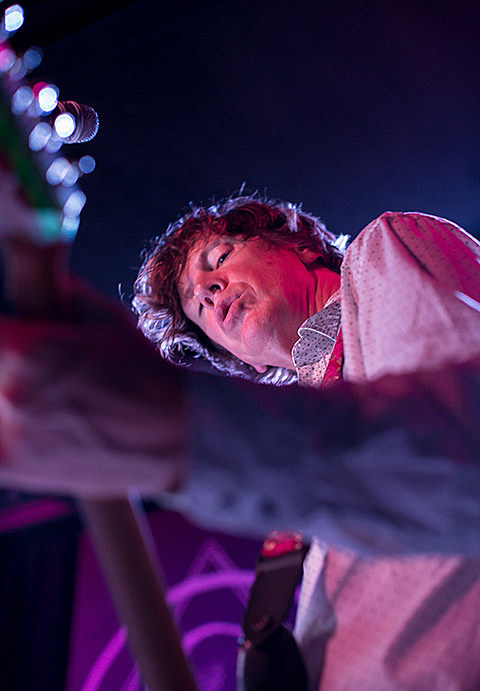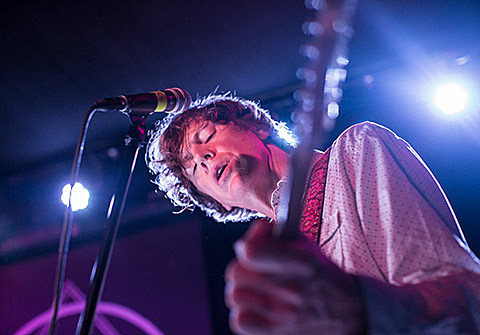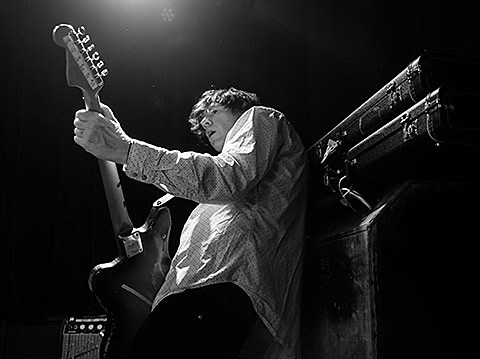 Thurston Moore Band - "Psychic Hearts" at Saint Vitus