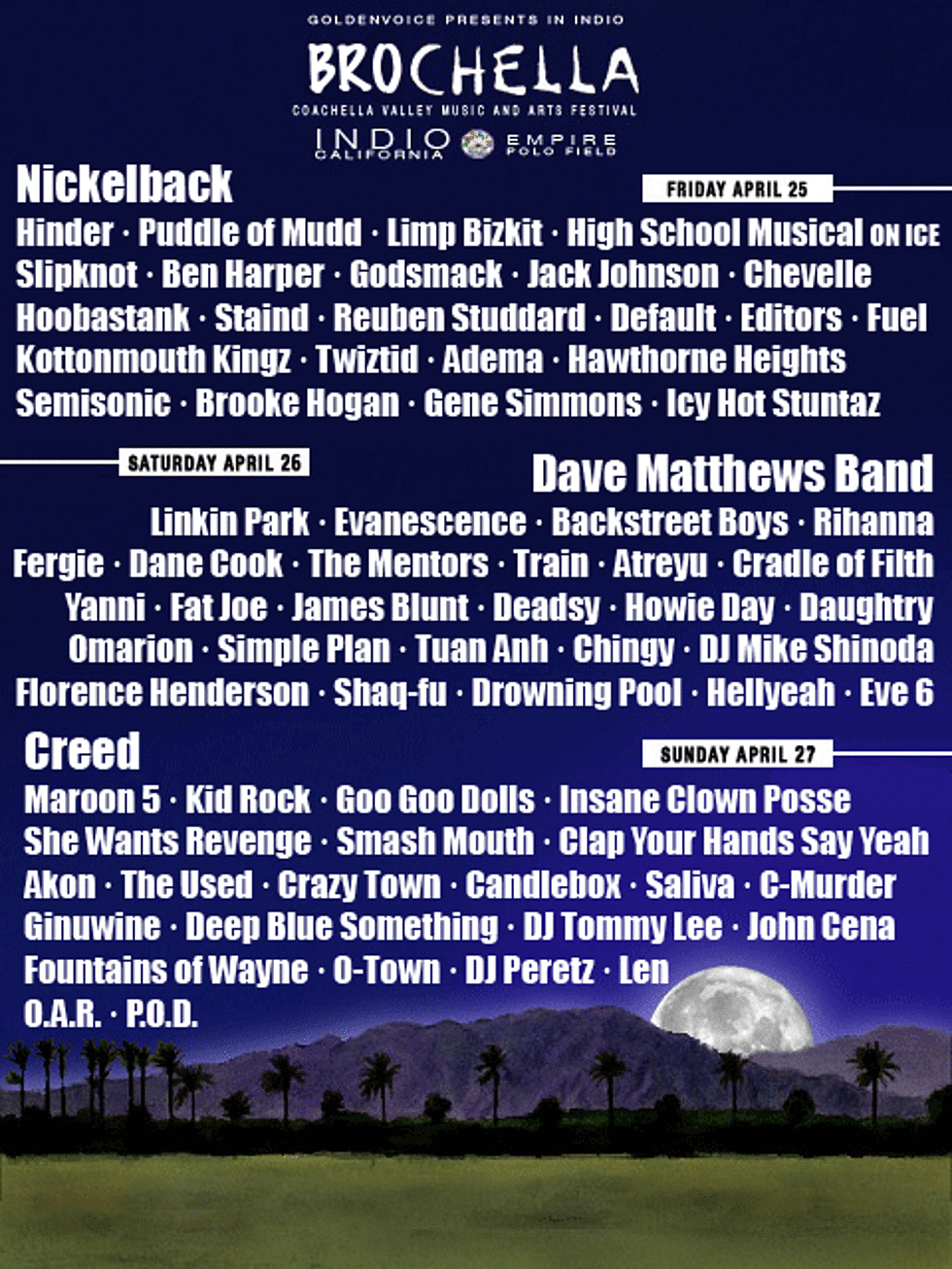 Tickets still available for Stagecoach & "The Big 4″
Coachella sold out in less than a week, but the festival that is going to occupy the same fairgrounds exactly one week later, goes on general sale Friday at 10am (presales happening now), and that is "The Big 4" which will bring together Metallica, Slayer, Megadeth and Anthrax ("together for the first and only time in the US") for one big Indio, California classic metal show on Saturday, April 23rd .
One week after that, Goldenvoice (also responsible for Coachella and The Big 4) will host its annual Stagecoach Festival at Empire Polo Field (same place). "California's Country Music Festival" is being headlined by people you probably don't care about, but will also include sets by names like Wanda Jackson, Loretta Lynn, the Punch Brothers, the Secret Sisters and Phosphorescent who is also playing Coachella. Tickets are on sale.
I unfortunately could not find a ticket link for Brochella. Full lineup (real poster) for Stagecoach, and a Big 4 video trailer, below...