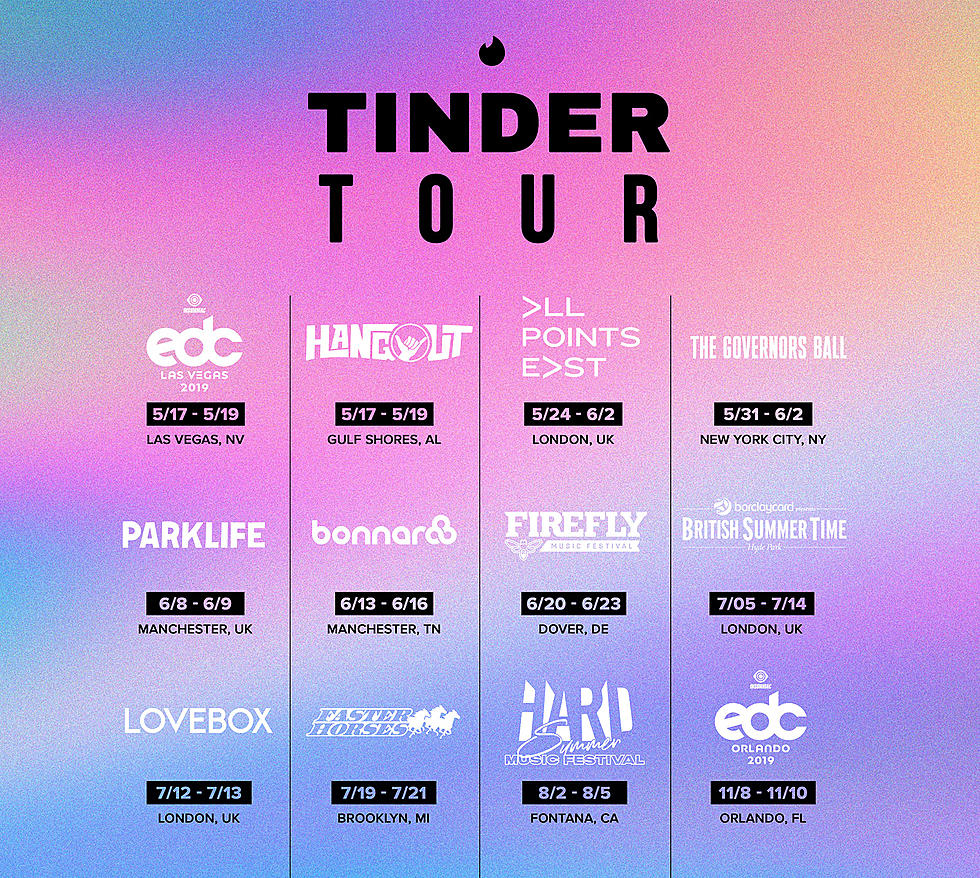 Tinder now helps you match with fellow music festival attendees
Tinder is making a play for dominance in the festival hook-up market. The app has launched "Festival Mode," a new feature where you can show what festivals you're going to on your profile to expedite meeting up (and finding love) with fellow attendees. From Tinder's blog:
Introducing Festival Mode — claim your festival on your profile, see who's going where, and find your crowd before you get there. Trust us on this one, if you haven't done the festival scene with Tinder before, you'll never even think about doing it without us again.

Here's How It Works:
Get on Tinder and look for the Festival Mode card. Match with it to add your festival badge to your profile, and see who's going where. From there, you can check out everyone else going to that festival, so you can match and chat before you make your flower crown.
No word on what happens when you can't get cell service in the middle of a big festival crowd to find your potential hook-up, but minor details, right?