Titus Andronicus headlined Webster Hall (pics), playing The Chance in Poughkeepsie (tix)
"Titus andronicus never fail to be impressive. Clap on bros, clap on." -KrissyRubbles
"Titus Andronicus is still the best band in the world.
Webster Hall cannot contain them." -totale
Patrick Stickles on stage @ Webster Saturday night

"Lead singer Patrick Stickles made it clear that Saturday night's show was a special one for the band. It was the last show of their current tour; it was a near-hometown concert (the band is from New Jersey) and thus many family members were in the audience. Stickles especially pointed out his father, standing in the front row of the balcony right in front of the stage. The presence of his father seemed to fit perfectly with the night, as Titus Andronicus came off as that loveable little band that started in obscurity and is getting bigger and bigger with each go-around. You couldn't help but feel a bit of pride, even if you had nothing to do with the band's growth." [Muzzle of Bees]
Unlike Free Energy and Screaming Females, Titus Andronicus don't have many upcoming shows on their schedule at the moment, but they do have at least one. Catch them with Adam Haworth Stephens and The Felice Brothers at The Chance in Poughkeepsie, NY on October 30th, Mischief Night 2010. Tickets are on sale.
More pictures from Webster Hall, below...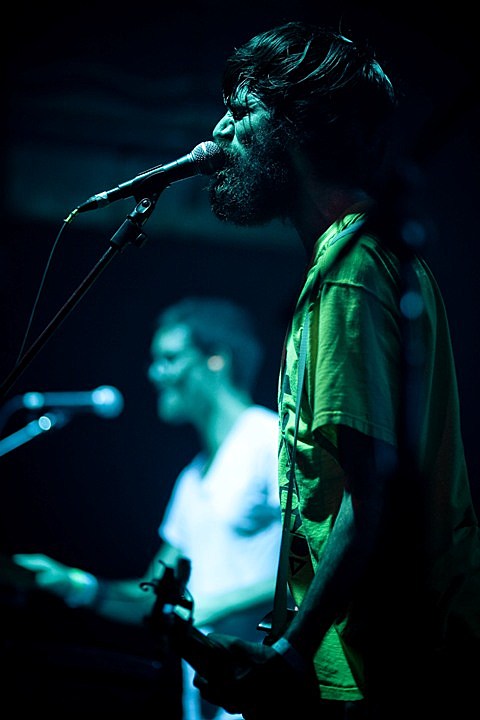 Screaming Females pics HERE.