Tokyo Police Club, Harlem Shakes & Born Ruffians @ Webster Hall – pics & videos (1 of all 3 bands covering the Clash)
photos by Natasha Ryan
"One of the highlights was the score of new tracks like "Breakneck Speed" and "Favorite Color". The most memorable moment was without a doubt the encore as the band stepped back onstage calling the Born Ruffians back out to play a new song, "Spark" which they recently wrote together. The track is really interesting with the merger of TPC's Dave Monks unique vocal sound pairing up with Born Ruffians singer Luke LaLonde. They closed it out in style inviting the Harlem Shakes out onto the already crowded stage for a classic rendition of the Clash's "Train In Vain"." [Chewy Donuts & Evil Bunnies]
Tokyo Police Club headlined Webster Hall on Wednesday night (2/25). Harlem Shakes opened and are currently on the road with the Canadian band. Tickets go on sale today at noon for an upcoming Harlem Shakes show at Music Hall of Williamsburg. Born Ruffians also opened the Webster Hall show. Watch a UK commercial featuring the Canadian band's music HERE. Watch videos from the NYC show (Clash cover and new songs included), and see more pictures, below...


Born Ruffians...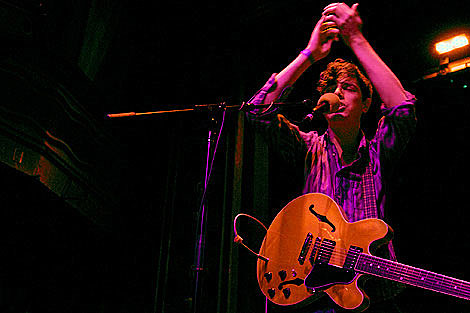 Tokyo Police Club...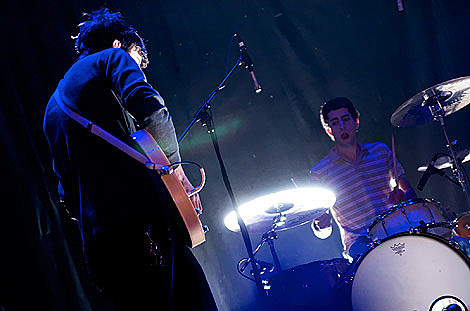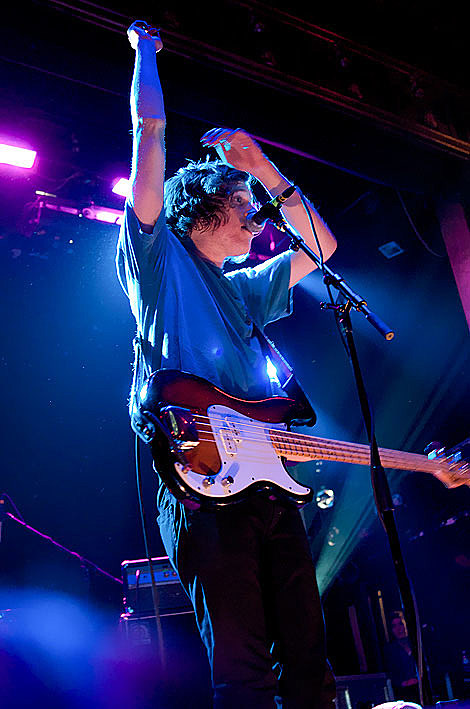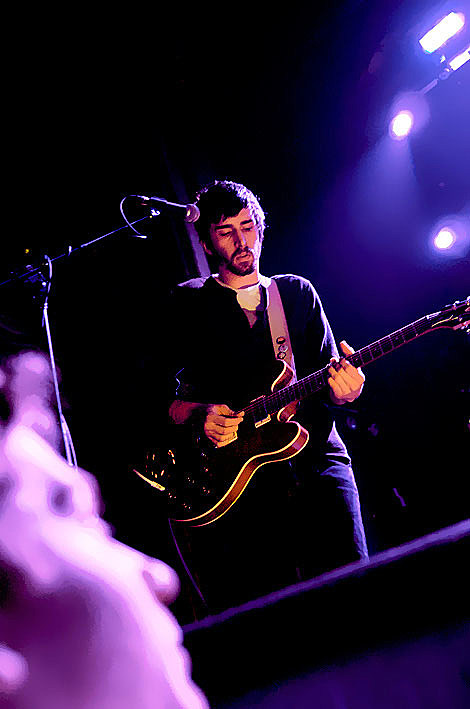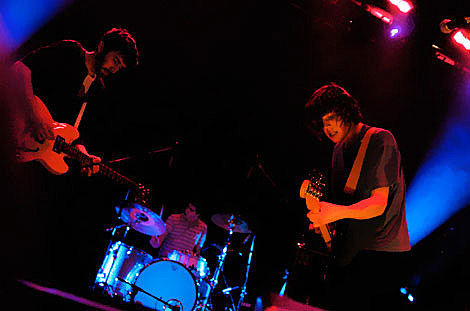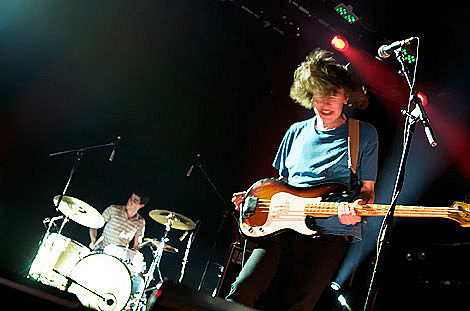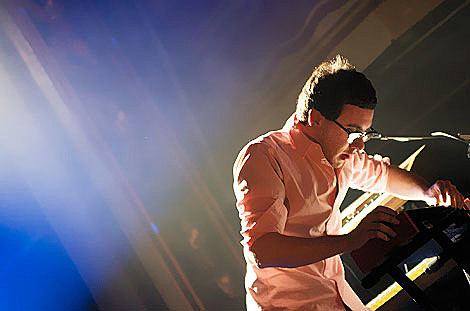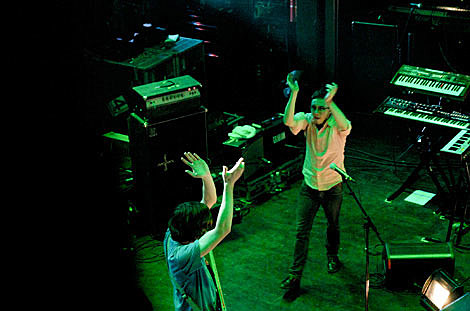 The Harlem Shakes went on so early, and we missed getting any pics.
Tokyo Police Club New Song with Born Ruffians Live @ Webster Hall NYC 2/25/09

Tokyo Police Club Favourite Colour Live NEW SONG! @ Webster Hall NYC 2/25/09

Tokyo Police Club with The Harlem Shakes and The Born Ruffians covering Train in Vain by The Clash live at Webster Hall in New York City on February 25, 2009.