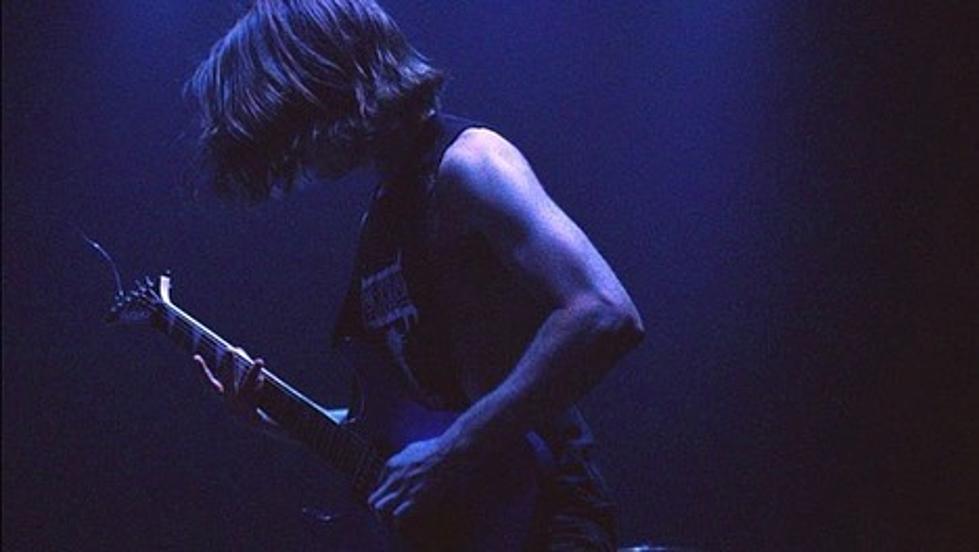 Tomb Mold's Derrick Vella now also in Outer Heaven, playing first show with them at Vitus this week
Outer Heaven and Tomb Mold are the two of the hottest new bands in death metal, so it's exciting news that Tomb Mold's Derrick Vella is now also playing bass in Outer Heaven and contributing to the writing of their anticipated sophomore album (the followup to Realms of Eternal Decay, released in 2018 via Relapse). Outer Heaven's first show with Derrick will be their previously announced Brooklyn show, which happens at Saint Vitus this Saturday (2/22) with Scorched, Replicant, and Oxalate. Tickets are still on sale.
We have a new member joining our ranks! Please welcome Derrick Vella to Outer Heaven as our new bass player! Most of you know Derrick from Tomb Mold, and yes, Derrick is still very much in Tomb Mold. He has been working tirelessly to learn our music and will be contributing to the writing of our 2nd LP which we are currently deep into writing for you guys. His first show with us will be on Feb 22nd at Saint Vitus.
Tomb Mold are playing Pittsburgh's Migration Fest in August and they say it's "likely to be the only live Tomb Mold show of 2020." Tickets for that are on sale now.
In other recent death metal news, Blood Incantation just played two shows at Saint Vitus over the weekend (more on those soon), Gatecreeper and Spirit Adrift no longer share members, and Morbus Chron's frontman has a new band, Sweven.