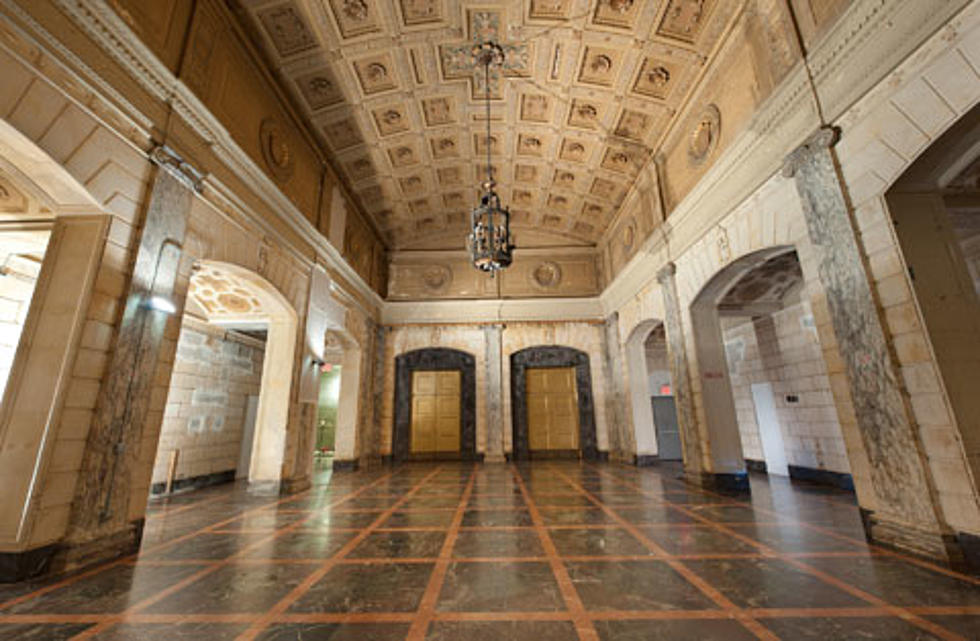 tonight is Issue Project Room's final show @ Old American Can Factory (110 Livingston here they come)
photo by Joseph O. Holmes

Issue Project Room will be moving into its new home at 110 Livingston Street on January 25th. To launch it, there will be a series of four shows with Dutch festival Gaudeamus Muziekweek. Those nights will include, among other things, a performance of Gyorgy Ligeti's "Poème Symphonique" for 100 metronomes and sets by the Wet Ink Ensemble and International Contemporary Ensemble.
Before that though, the folks at Issue will be closing out the Old American Can Factory room with a concert tonight (Friday, January 20th). That'll feature Jonathan Kane's February, Talibam! and MV Carbon & Tony Conrad. Jonathan Kane's February will also use the occasion to release a live album recorded at the space. Listen to a sample from that at the Free Music Archive. Tickets are on sale.
The New York Times reports that there is some work to be done by the group, which is $1.3 million short of its total construction budget. Still, moving in is a huge step. It's been four years since they first announced the new venue, and it'll be interesting to see how the space evolves.
Upcoming shows in the new theater include: Jozef Van Wissem and Jim Jarmusch playing a release show for their collaborative album Concerning the Entrance into Eternity (tickets), Title TK (the trio of Howie Chen, Cory Arcangel and Alan Licht) on February 11th (tickets) and a reading with Thurston Moore and his poetry publishing company Flowers & Cream on February 23rd (tickets).
Listen to a clip of Van Wissem/Jarmusch playing from the new album on WNYC's New Sounds live, below. There are also videos from two performances that already happened at the the gorgeous 110 Livingston Space...

--

Okkyung Lee 9.23.11 part 1