Torche, Nothing & Wrong played Saint Vitus, on new Nirvana tribute (pics, setlists & "Annihilation Affair" video)
Torche / Nothing's crowd

Torche put out their killer new record Restarter on Relapse last month, and last night (3/26) they brought their tour with Nothing and Wrong to NYC for a sold-out show at Saint Vitus. The new album is Torche's heaviest since In Return and possibly their most psychedelic ever, and that came across even more so at last night's show. The droning quality of much of the new record was in full effect, and Torche were in total attack mode. We got almost all of the new record, but also plenty of older favorites too including "Healer," "Kicking," "In Return" and a handful of others.
Nothing

Before Torche, their Relapse labelmates Nothing put on an equally awesome set, opening with one of their heaviest songs yet, the sludgy/grungy "July the Fourth" off their recent split with Whirr. Tons of favorites from last year's Guilty of Everything LP followed ("Bent Nail," "Dig," "Get Well," etc) and they had the front half of the room in a wild mosh pit the whole time. Opening was Wrong (ex-Capsule, Kylesa, and featuring Torche's drummer), whose Helmet-y jams were a fine start to the night. Pictures of all three bands are in this post.
Torche, Nothing and Wrong are all on the upcoming Nirvana tribute, Whatever Nevermind, which Robotic Empire is putting out on April 18. That comp also includes La Dispute (who play NYC tonight), Boris, Cave In, Touche Amore, Thou, Young Widows and more. The only song that's out from it at the moment is Circa Survive's cover of "Drain You," which you can stream below.
Torche also just put out the video for "Annihilation Affair" off their new album. That video and more pictures and setlists from the Vitus show, also below...

---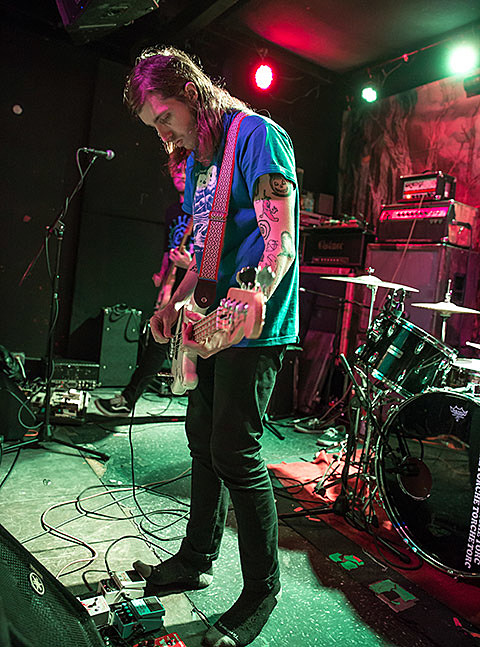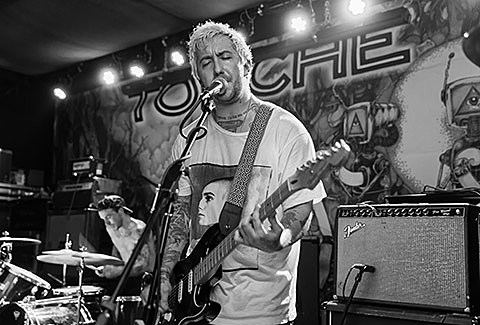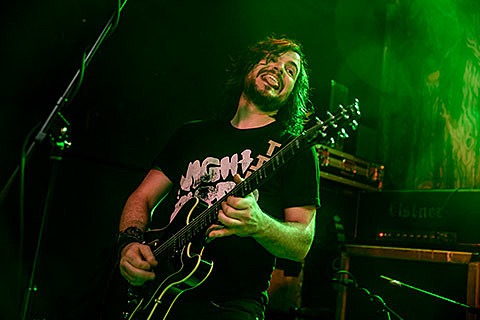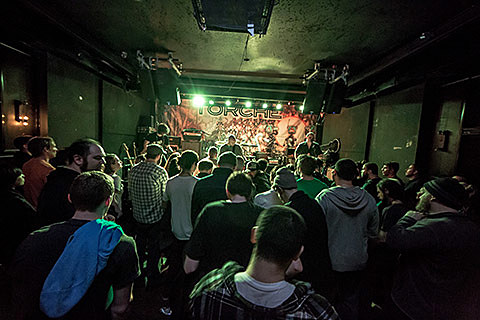 Torche Setlist (via)
Piraña
Sandstorm
Healer
Minions
Loose Men
In Return
Kicking
In Pieces
Reverse Inverted
No Servants
Believe It
Sky Trials
Across the Shields
Vampyro
Restarter
Barrier Hammer
Undone
Blasted
Annihilation Affair
Charge of the Brown Recluse
Harmonslaught
Nothing Setlist (via)
July the Fourth
Bent Nail
Dig
Get Well
Somersault
Downward Years to Come
Chloroform
B&E