Toro Y Moi, Cloud Nothings & Indian Rebound (and Philip Seymour Hoffman) played Mercury Lounge (pics & video)
photos by Graeme Flegenheimer
"To try and characterize Toro Y Moi's live set in a few words is a difficult task, to say the least. The band manages to simultaneously embody a number of genres, while at the same time defying all of them. There's an unquestionable poppy melody element, but it's balanced by rock solid dance beets. Then there's the wide swath of atmospheric synth sounds, overlaying instrumental parts that verge on jazz at it's best. A comparison to Stevie Wonder at the height of his powers would be apt, but still not really embody everything that's going on." [Hippes Are Dead]
Preceeded by Philip Seymour Hoffman (not the actor), Toro Y Moi played in the second slot at Mercury Lounge (on 1/19) with Cloud Nothings and Indian Rebound despite a pair of much larger NYC shows scheduled as part of a tour in April at Music Hall of Williamsburg and Bowery Ballroom. Tickets are still avail for both 4/10 at MHoW and 4/11 at BB.
Cloud Nothings have a new self-titled LP out today (January 25th), and you can stream all of it at Fader.
If you missed Philip Seymour Hoffman, like our photographer did, then maybe you caught them on Saturday (1/22) with Dan Friel at the 42nd Street Showpaper Space with Happy New Year and Attached Hands. If you missed both of them, there's still February 4th with Megafortress, Family Portrait and Headless Horseman at Pianos.
More pictures from Mercury Lounge and tour dates and a video from the show below...


Toro Y Moi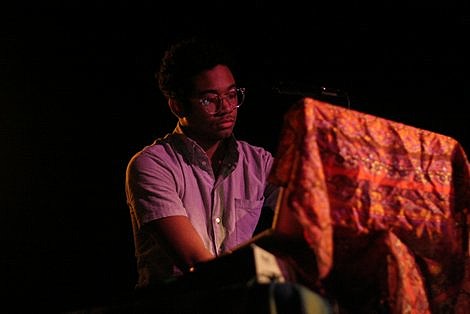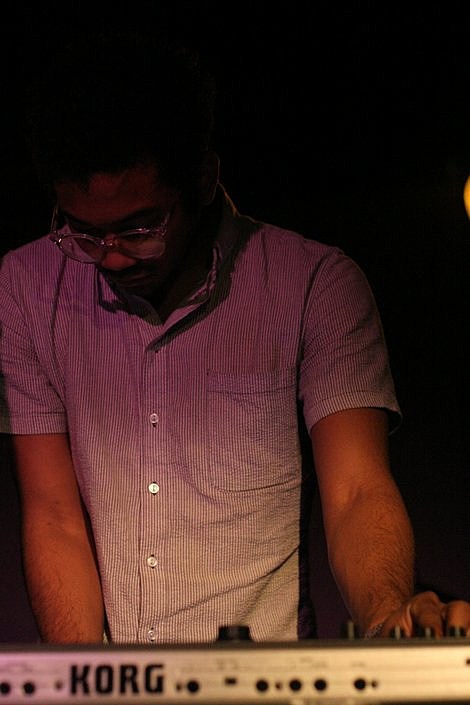 Cloud Nothings
Indian Rebound
Toro Y Moi - "Still Sound" @ Mercury Lounge 01-19-2011 from Hippies Are Dead on Vimeo.
TORO Y MOI - 2011 TOUR DATES
2/12/2011* @* Camp A Low Hum, Bulls*
2/13/2011* @ *Camp A Low Hum, Bulls*
2/15/2011* @ *The Garden Club, Wellington*
2/17/2011* @* Shake Some Action, Melbourne, Vic
2/18/2011* @ *Worker's Club, Melbourne, VIC
2/19/2011* @ *Playground Weekender Festival, Wisemans Ferry, NSW*:
2/23/2011* @ *Goodgod Smallclub, Sydney, NSW*
2/24/2011* @ *Woodland, Brisbane, QLD
03-11 Athens, GA - 40 Watt
03-12 Atlanta, GA - Drunken Unicorn
03-13 New Orleans, LA - Circle Bar
03-14 Houston, TX - Fitzgeralds
03-15 McAllen, TX - M.P.M. Fest @ Ambiente
03-16-18 Austin, TX - SXSW
03-19 Dallas, TX - Club Dada
03-21 Tempe, AZ - Sail Inn
03-22 Costa Mesa, CA - Detroit Bar
03-23 Los Angeles, CA - Troubadour
03-24 San Francisco, CA - Great American Music Hall
03-25 Portland, OR - Doug Fir
03-26 Kennewick, WA - The Red Room
03-27 Seattle, WA - Crocodile
03-28 Vancouver, British Columbia - Biltmore
03-30 Salt Lake City, UT - Urban Lounge
03-31 Denver, CO - Larimer Lounge
04-01 Kansas City, MO - Riot Room
04-02 Omaha, NE - Slowdown Jr.
04-03 Minneapolis, MN - 7th St. Entry
04-05 Chicago, IL - Empty Bottle
04-06 Bloomington, IN - The Bishop
04-07 Toronto, Ontario - Wrongbar
04-08 Montreal, Quebec - La Sala Rossa
04-09 Boston, MA - Brighton Music Hall
04-12 Philadelphia, PA - First Unitarian Church
04-13 Baltimore, MD - Talking Head
04-14 Washington, DC - Rock N Roll Hotel
04-15 Chapel Hill, NC - Local 506
04-16 Columbia, SC - Indie Grits Film Festival
--
CLOUD NOTHINGS - 2011 TOUR DATES
Feb 15 Newcastle Cluny Byker, UNITED KINGDOM
Feb 18 York Fibbers York, UNITED KINGDOM
Feb 25 Camp Basement London, UNITED KINGDOM
Feb 25 Dempseys Cardiff, UNITED KINGDOM
Mar 11 40 Watt Club w/ Toro Y Moi Athens, GA
Mar 13 Circle Bar w/ Toro Y Moi New Orleans, LA
Mar 14 Fitzgeralds w/ Toro Y Moi Houston, TX
Mar 15 Ambiente w/ Toro Y Moi McAllen, TX
Mar 19 Club Dada w/ Toro Y Moi & Braids Dallas, TX
Mar 21 Sail Inn w/ Toro Y Moi & Braids Tempe, AZ
Mar 22 Detroit Bar w/ Toro Y Moi Costa Mesa, CA
Mar 23 Troubador w/ Toro Y Moi Los Angeles, CA
Mar 24 Great American Music Hall w/ Toro Y Moi San Francisco, CA
Mar 25 Doug Fir Lounge w/ Toro Y Moi Portland, OR
Mar 26 The Red Room w/ Toro Y Moi & Braids Kennewick, WA