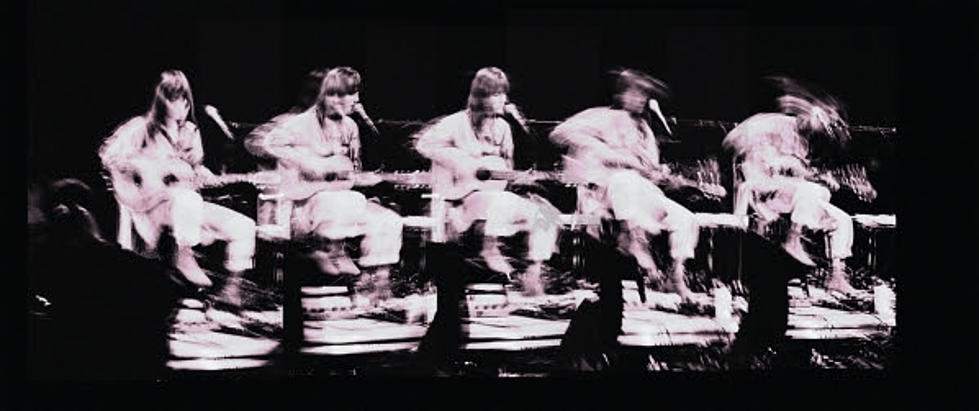 Tour news: Feist, Animal Collective, Stereolab, Pixies, Calexico, Remo Drive, more
Feist
Here's a roundup of recent tour news. Check the Tour Dates category for more.
ANIMAL COLLECTIVE / SPIRIT OF THE BEEHIVE
Having recently released Time Skiffs, Animal Collective will be on tour starting next week with L'Rain. They've just added more North American shows happening in May and June that have them out with Spirit of the Beehive, including stops in Boise, Tucson, Los Angeles, Spokane, Denver, Houston, Austin, and more. All dates are here.
FEIST
Feist has announced multi-night spring residencies in Denver (April 22 & 23 at The Buell Theatre), Los Angeles (April 26 & 27 at Shrine Auditorium), Seattle (April 30 & May 1 at Paramount Theatre) and Stanford, CA (May 5-7 Memorial Auditorium). The shows are called "Multitudes" and feature "all new music written and performed by Feist and accompanied by Todd Dahlhoff and Amir Yaghmai." Additionally, the shows feature "an intimate, radically communal, and topsy-turvy production that muddies the roles between audience and performer, observer and its subject. We are welcomed to sit back and watch, or raise our voices in collective anonymity. Anything goes." Head here for more details.
CALEXICO
Calexico's new album El Mirador is out April 8, and the band have just announced a June tour supporting it. Dates don't hit the East Coast but include Portland, Vancouver, Boise, Denver, Austin, Tucson, San Francisco and more.
BELLE & SEBASTIAN
Belle & Sebastian just announced their first studio album in seven years and will be touring later this year, including NYC's SummerStage at Central Park.
PIXIES
Pixies just released a new single, and they've got a handful of US shows on the horizon.
SLAUGHTER BEACH, DOG / TRACE MOUNTAINS / ANIKA PYLE
Slaughter Beach, Dog are teaming up with Trace Mountains and Anika Pyle for a spring tour that kicks off May 2 in Toronto and wraps up June 4 in Atlantic City, with stops along the way in Detroit, Denver, Chicago, Vancouver, Seattle, Los Angeles, Austin, Asheville, DC and more.
SEAN PAUL
Jamaican rapper Sean Paul will bring his Scorcha tour to the US this spring, playing Boston, Brooklyn (Elsewhere on April 25 & 26) and Los Angeles. Those are the only announced shows for now.
STEREOLAB
Stereolab will be on tour this fall with Deradoorian, and they've added a Toronto show (10/1 at History) since the initial announcement. The NYC stop is at Brooklyn Steel on October 10. All dates are here.
NADA SURF
Nada Surf will stay busy on tour in 2022, including a few U.S. shows this summer.
RURAL ALBERTA ADVANTAGE
Rural Alberta Advantage recently released new songs "Candu" and "AB Bride," and will be touring this spring. Dates include two nights at NYC's Mercury Lounge on May 24 & 25. Head here for all dates and listen to their new songs here:
GLASSJAW
Glassjaw were set to begin their full albums tour (playing Everything You Ever Wanted To Know About Silence and Worship and Tribute) today (3/2) in Los Angeles, but they've been forced to postpone dates because of illness/"hospitalization." Affected dates are March 2 and 3 in Los Angeles, March 4 and 5 in San Francisco, March 6 in Pomona, and March 8 in Denver.
GOOD RIDDANCE / WAR ON WOMEN
Punk bands Good Riddance and War On Women are playing some US and Canada shows together this year before both hitting Montreal's Pouzza Fest.
REMO DRIVE
Remo Drive have rescheduled their tour, which was supposed to happen this winter, and will now start May 7 in Saint Paul and wrap up May 26 in Iowa City, with Boyish on most dates. The new Brooklyn date is May 15 at Music Hall of Williamsburg. All dates are here.
CRACK CLOUD
Vancouver's Crack Cloud were supposed to play Brooklyn's Market Hotel on March 11 -- rescheduled from last fall -- but "due to cumulative effects of travel restrictions and changing protocols" that show has been canceled. Bummer!
S.C.A.B.
NYC band S.C.A.B., led by Sean Camargo, will be touring in between appearances at the New Colossus Festival in their hometown and SXSW, including stops in Columbus, Nashville, Valdosta, GA, Atlanta, and Houston. They'll also open for Horsegirl at Brooklyn's Market Hotel on March 22.
S.G. GOODMAN
Singer/songwriter S.G. Goodman has announced her sophomore album, Teeth Marks, due out June 3 via Verve Forecast, and has some touring coming up, starting with SXSW and including dates supporting Jason Isbell, Son Volt, and John Moreland.
INJURY RESERVE / ARMAND HAMMER / AKAI SOLO
Injury Reserve and Armand Hammer each put out one of the best rap albums of 2021, so it's exciting to learn that the two groups will tour together this May, with AKAI SOLO along for the ride.
GWAR
GWAR are headed on a spring US tour with Crowbar, Nekrogoblikon, and The Native Howl.