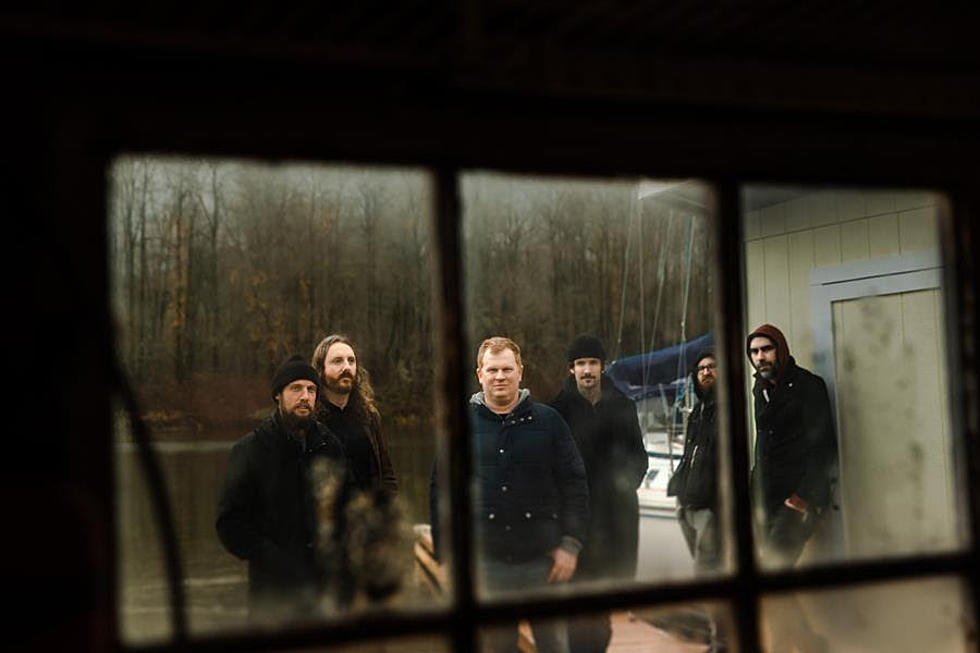 Tour news: Netflix is a Joke, The Builders & The Butchers, Bourbon & Beyond fest, and more
The Builders and the Butchers
Here's a roundup of recent tour news. Check the Tour Dates category for more.
THE BUILDERS AND THE BUTCHERS
Veteran Portland band The Builders and The Butchers are set to release their seventh album, Hell & High Water, on May 6 via Badman Recording Co. You can stream "Montana" off the album below. The band also have a few live dates this spring, playing Denver, Pittsburgh, Detroit, Chicago, Seattle, Portland, and Sheridan. All dates are here.
MITSKI
Mitski was forced to postpone a few shows in March, including NYC and Philadelphia, because of a Covid case in her touring party. She's now rescheduled those dates, and announced some new ones, as part of a summer North American and UK tour. She's lined up some killer support for these, with The Weather Station, Indigo De Souza, and Hurray for the Riff Raff each joining her for various shows.
FATHER JOHN MISTY
Father John Misty's new album Chloë and the Next 20th Century comes out this week, and Suki Waterhouse will join him on his North American tour this summer and fall, which includes orchestral shows in NYC and Morrison, CO.
MAC DEMARCO
Mac is NYC this week to open for The Strokes, and will be spending most of 2022 on the road.
NETFLIX IS A JOKE FEST
The Netflix is a Joke Festival runs April 28 - May 8 in Los Angeles and they've added a bunch of shows and events to the lineup including John Mulaney at Hollywood Bowl, Snoop Dogg, Bill Burr, a LGBTQ+ celebration hosted by Billy Eichner, TV Q&As with the cast of Cobra Kai, Never Have I Ever, and more. Check out the full lineup here.
JOHN MULANEY
The Hollywood Bowl show is one of a bunch of new dates on John's upcoming From Scratch tour.
FOXING
Foxing, who were last on the road earlier this year with Manchester Orchestra, have announced a summer headline tour of major US and Canadian cities
CLOAKROOM
Cloakroom will be on the road in North America this May, including a set at Desertfest NYC, which has made a few more additions to its lineup.
IBEYI
Ibeyi, the duo of Afro-Cuban, French twins Lisa-Kaindé and Naomi Díaz, are releasing new album Spell 31 on May 6, and they've just announced a tour supporting it. Dates begin in Los Angeles on September 15, with stops in San Diego, San Francisco, Portland, Vancouver, Seattle, Minneapolis, Chicago, Toronto, Montreal, Boson, NYC, DC, Philly, Chapel Hill, Atlanta and Miami.
ERYKAH BADU
Erykah Badu is doing some touring in US and the UK this spring and summer, including Brooklyn's Prospect Park.
BOURBON & BEYOND FEST
Louisville, KY's Bourbon & Beyond festival runs September 15-18 at the Highland Festival Grounds at Kentucky Exposition Center. This year's lineup is headlined by Jack White, Alanis Morissette, Kings of Leon, Brandi Carlile, Pearl Jam, Greta Van Fleet, Chris Stapleton and The Doobie Brothers, with Father John Misty, Japanese Breakfast, Courtney Barnett, Jason Isbell, St Vincent, Crowded House, Yola, Elle King and lots more. Check out the full lineup here.
KILL LINCOLN / JER
Having just wrapped up a couple East Coast shows, modern ska-punk greats Kill Lincoln have just announced a lengthier East Coast/Midwest trek for this June, and this one's with their Bad Time Records labelmate JER (aka Jeremy Hunter of Skatune Network and We Are The Union), who just announced their debut album Bothered / Unbothered.
KORN / EVANESCENCE 
Korn and Evanescence are going on an 18-date tour together this summer.
HORSEGIRL
Chicago trio Horsegirl have added more dates to their summer tour, including a new NYC show.
BITCH
Having released new album Bitchcraft on Kill Rock Stars, Bitch will be touring starting this week hitting NYC (Rockwood Music Hall on April 6, 13, 20), New Haven, Pittsburgh, Cleveland, Des Moines, Sheboygan, and more. Head here for all dates.