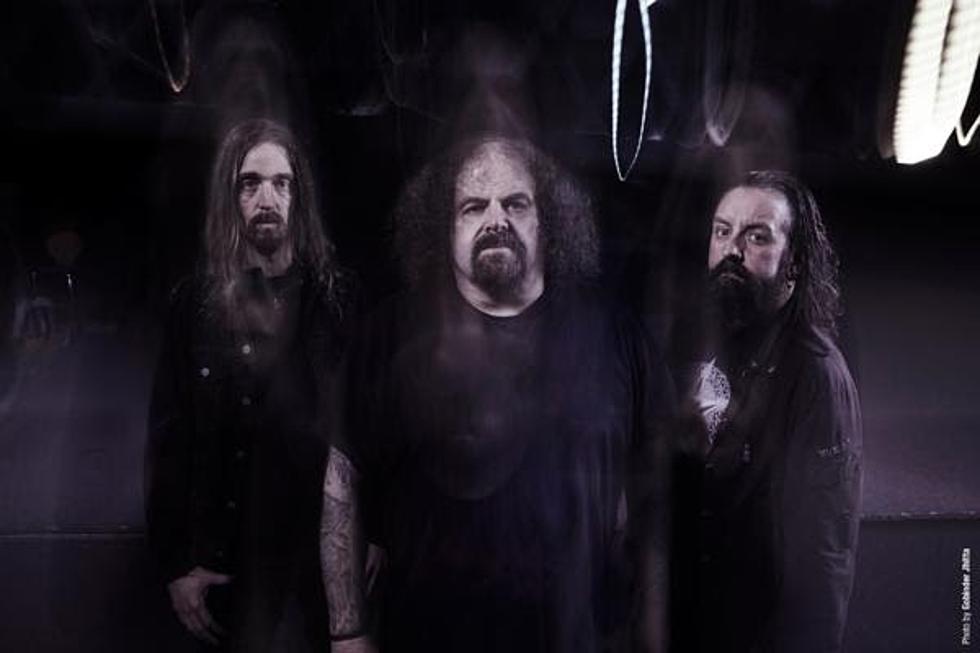 Tronos (mem Napalm Death) prep LP ft. Voivod, Mastodon, Faith No More mems
Longtime Napalm Death bassist and all-around badass Shane Embury has a new project with record producer Russ Russell (who's worked with Napalm Death and tons of other bands) and drummer Dirk Verbeuren (ex-Soilwork, currently in Megadeth) called Tronos. Their debut album Celesetial Mechanics comes out April 12 via Century Media, and it features some high-profile guest appearances, including vocals by Denis "Snake" Belanger (Voivod) and Erica Nockalls (The Wonder Stuff), and bass by Billy Gould (Faith No More, Troy Sanders (Mastodon), and Dan Lilker (Nuclear Assault, S.O.D., Anthrax). In addition to the nine original songs, the album also ends with a cover of Black Sabbath's "Johnny Blade."
The first single released is "Birth Womb," which makes this project seem pretty promising. It's a mile-a-minute crusher that's somewhere in the thrash/black/death/hardcore realm, with a slower prog/sludge breakdown worked in too -- the kinda thing Napalm Death fans will almost definitely dig. The band says: "This song talks about sacrifice, betrayal of emotion and the process of feeling temporary defeat. But in experiencing these feelings, you realize that you can be a stronger person for the experience, the knowledge that maybe you are not unique and we are all dealing with our personal trials on a day-to-day basis." Listen and check out the artwork and tracklist below.
Tracklist
1. Walk Among The Dead Things
2. Judas Cradle
3. The Ancient Deceit
4. The Past Will Wither and Die
5. A Treaty With Reality
6. Voyeurs Of Nature's Tragedies
7. Birth Womb
8. Premonition
9. Beyond the Stream of Conciousness
10. Johnny Blade (Black Sabbath cover)