TWIABP, Empire! Empire!, Field Mouse, Wildhoney & Sorority Noise played the Topshelf CMJ showcase at Cameo (pics)
Derrick from TWIABP and his lighter / Empire! Empire!

After our Friday day party during CMJ, I headed down the block to Cameo for the Topshelf Records showcase with The World Is A Beautiful Place & I Am No Longer Afraid to Die, Empire! Empire! (I Was A Lonely Estate), Field Mouse, Wildhoney and Sorority Noise.
I got there while Field Mouse was on, unfortunately missing Connecticut's scrappy Sorority Noise and Baltimore shoegazers Wildhoney. Field Mouse's new album is a little shinier than their older material, but they still left room in the set for the harder-edged shoegazey stuff. They sounded good. You can catch them again on tour with The Jazz June this winter.
Empire! Empire!, who are a husband and wife duo on record, had a full band for this show and they sounded great too. Their sound pretty much comes straight from '90s emo, but they do it well. I didn't stay for TWIABP since I had seen them a few hours earlier at our day party, but from what I heard from people who were (and what the setlist says), Derrick was thrown out of the venue for holding up a lighter during one of Empire! Empire!'s songs. He did end up getting back in for TWIABP's set, but after opening with "Picture of a Tree That Doesn't Look Okay," he talked shit about the venue from the stage, then the band made harsh noise for 20 minutes, played "Getting Sodas," and walked off. As you can see above, he then also held his lighter up from the stage and tried to get the crowd to follow suit.
Our photographer caught the whole show, and more pictures of all five bands are below...

---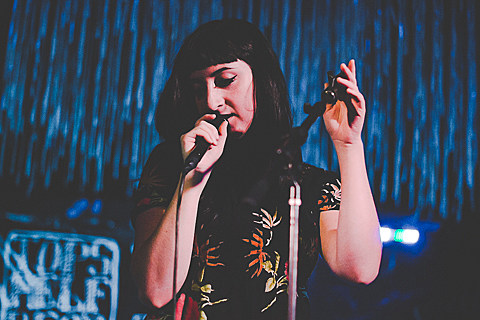 Empire! Empire! (I Was A Lonely Estate)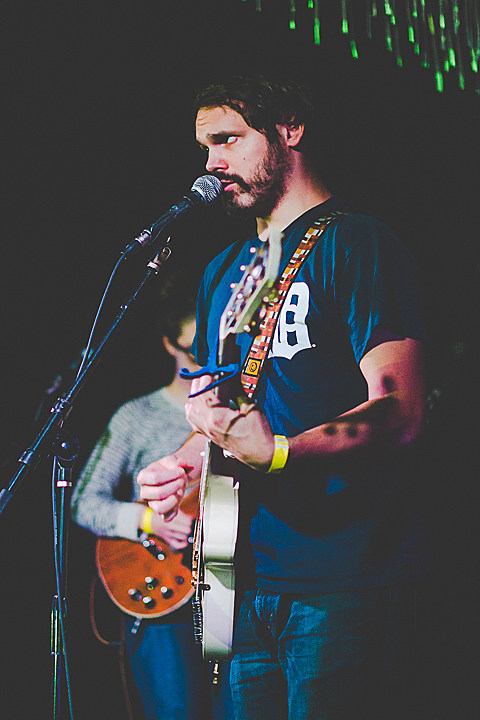 The World is a Beautiful Place & I'm No Longer Afraid To Die