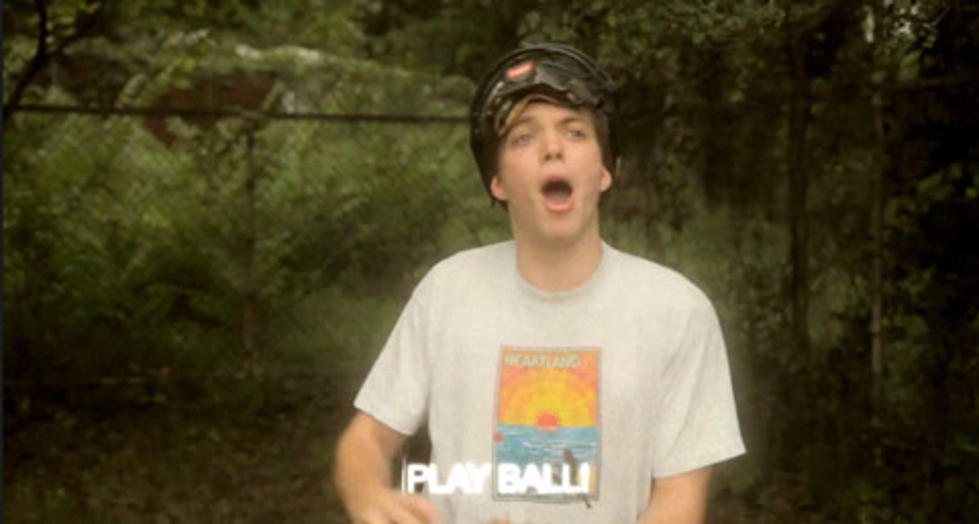 Twin Peaks have a new video; show at Baby's no longer w/ Public Access TV (who open for Weezer instead)
Chicago's Twin Peaks just released their new album and have a brand new video for their big riff summery single "I Found a New Way," which you can watch below. The band's tour with The Lemons kicks off tonight in Detroit and will roll into NYC next week for shows at Mercury Lounge (8/13) and Baby's All Right (8/14). You can win tickets to both either of those shows.
The Baby's date was supposed to also feature loved-by-UK-press NYC band Public Access TV, but the band has dropped off the bill which may or may not have something to do with them getting added to a Weezer show in Bethlehem, PA on Saturday (8/9). The band don't have another NYC show on their schedule but they have a short East Coast tour in September. They also have a new video for "Rebounder" which was directed by Douglas Hart who was the original bassist for Jesus & Mary Chain and has helmed clips for My Bloody Valentine and The Horrors. You can watch that below.
All PATV dates are listed, along with videos, below...

---
Twin Peaks "I Found a New Way"

Public Access T.V. - Rebounder

Public Access TV - 2014 Tour Dates
Sat 09 Aug 2014 PNC Plaza Bethlehem, PA, US w/ Weezer
Wed 03 Sep 2014 Metro Gallery Baltimore, MD, US
Fri 05 Sep 2014 Milkboy Philly Philadelphia, PA, US
Sat 06 Sep 2014 Rock & Roll Hotel Washington, DC, US
Mon 08 Sep 2014 Great Scott Allston, MA, US
Mon 20 Oct 2014 DC9 Nightclub Washington, DC, US
Thu 06 Nov 2014 Òran Mór Glasgow, UK
Fri 07 Nov 2014 Manchester Gorilla Manchester, UK
Sat 08 Nov 2014 The Cockpit 2 Leeds, UK
Tue 11 Nov 2014 The Bodega Social Club Nottingham, UK
Wed 12 Nov 2014 The Temple at The Institute Digbeth, UK
Thu 13 Nov 2014 Thekla Bristol, UK
Fri 14 Nov 2014 O2 Academy Oxford Oxford, UK
Mon 17 Nov 2014 The Joiners Southampton, UK
Tue 18 Nov 2014 The Haunt Brighton, UK
Wed 19 Nov 2014 Heaven London, UK
Thu 20 Nov 2014 The Kazimier Liverpool, UK