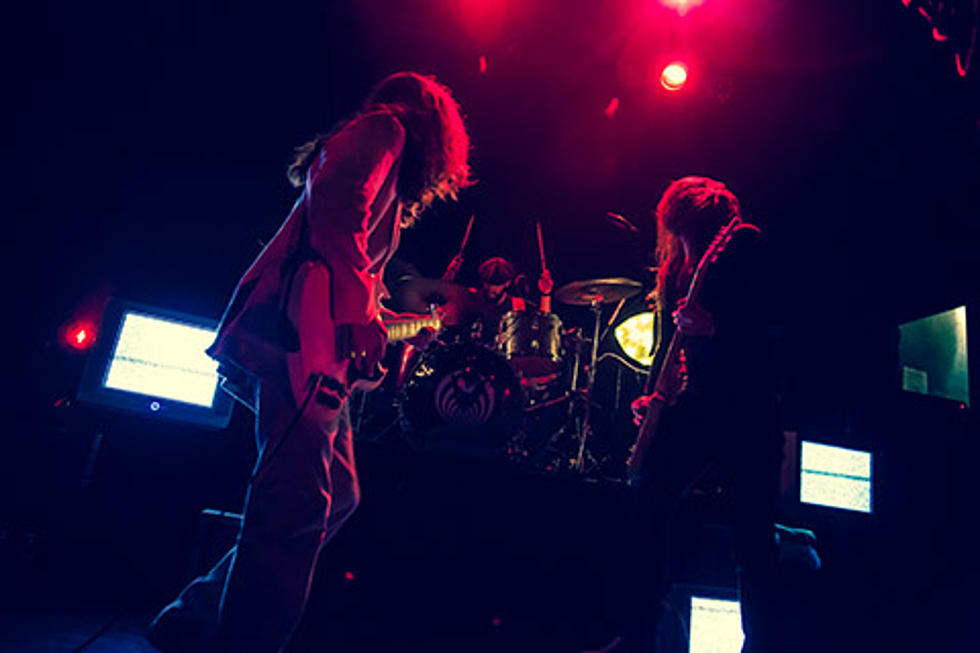 Uncle Acid & the Deadbeats made their NYC debut at Bowery Ballroom with Danava (pics & setlist)
UK trad-doomers Uncle Acid & the Deadbeats have put out three full lengths (among other releases) since forming in 2009, but they never made it over to tour North America until the ongoing trek with Portland, OR's Danava (who they have a split with) which began last week. After kicking off in Philly (9/24), the two bands hit NYC for a sold out show on Friday (9/26) at Bowery Ballroom on Friday (9/26), where we caught them.
Danava's '70s-style stoner rock got things off to a good start, but the vibes in the room really took a turn for the intense as Uncle Acid took the stage. They played in almost complete darkness, with a bit of light coming from two eye-like fixtures and flashing TV static behind them, and you couldn't have really asked for a better environment for this sound. Pulling mostly from 2011's Blood Lust and 2013's Mind Control, the Deadbeats were no doubt a truly heavy experience and had all the long-haired headbanging you could ask for. But their trippiness won out, often sounding more psychedelic rock than metal. (They get compared to John Lennon about as much as they do to Black Sabbath.) And from the huge cheers they got all night, you could tell the packed crowd was loving it too.
More pictures (including one of the setlist) below...

---
Uncle Acid and the Deadbeats