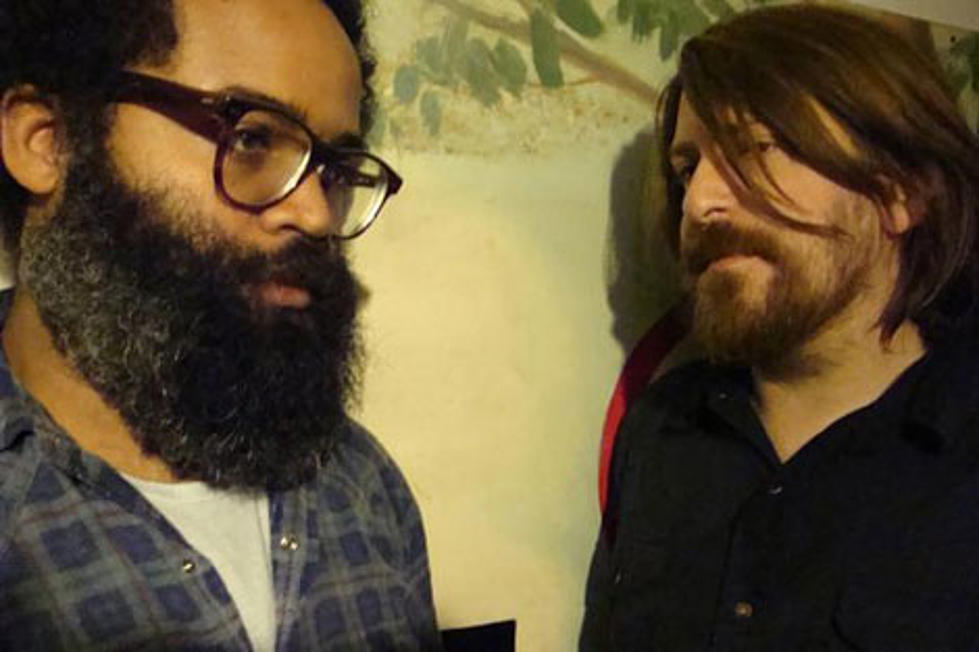 upcoming Kyp Malone & Iran shows, pics of Fake Male Voice
Iran

Fake Male Voice @ Glasslands

This time it's about two shows anybody should have no trouble getting into. The first...
Saturday Feb 14th 8:00pm $8
GlassLands Valentines Party: Live Music and Food! Presented by Kyp Malone
Performances by: The Wild Yaks, Miles Benjamin Anthony Robinson, The 100 and the hands, Rain Machine (Kyp Malone) will open the show with a short set. DJ Megan Offner
All food made by chef Christine Buckley
The second is Sunday night, February 15th, at Death By Audio. It's Iran's record release party. Dissolver is out (physically) on February 17th via Narnack Records. Miles Benjamin Anthony Robinson is also on that bill, as are The Fakers and Pure Horsehair. Iran are also playing SXSW. TV on the Radio are also playing Coachella and Bonnaroo.
Kyp's TVOTR bandmate Tunde performed as Fake Male Voice at Glasslands a few days ago with True Primes. More pictures from that show below...

True Primes...