updated BLACK ANGELS dates (2 in NYC), belated private show pics & videos (Big Ass Lens, Gothamist & Letterman)
Ah well, you won't see Danzig, Withered, or any of the other reported "blackest" folk at either Bowery Ballroom (11/3) or at the recently-added show happening at MHOW (11/4), but you will see Black Angels and Black Mountain. Tickets are now on sale for both shows.
In other Black news, The Black Angels made quite the impression on Letterman & Co in Their recent appearance on the show:
The Black Angels played the Late Show With David Letterman last night (9/8), and it's possible that no late-night host has ever been more enthusiastic about a band. The Austin psych-rockers trotted out "Telephone" from their new album, Phosphene Dream, and if you listen closely..., you'll hear Paul Shaffer and the CBS Orchestra segue into the closing credits with its own take on "Telephone." They give it a house-band sheen that evokes mortgages and alimony payments more than psychotropic abandonment, but it's good exposure, nonetheless. -[Onion AV Club]
Video from the recent TV appearance is below.
The Black Angels' new album, Phosphene Dream, is out now (only $5.99 at Facebook) and in addition to their recent appearances on Letterman and at ATP NY, the Austin band played a private, invite/contest-winner-only show at Angel Orensanz Foundation in NYC on 9/7. More pictures and the setlist from that show, Big Ass Lens videos from that show, videos from a recent Gothamist House session, the Letterman video and all dates below...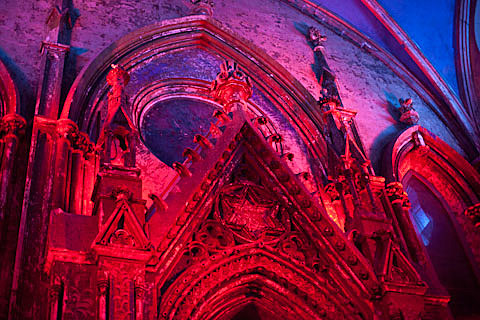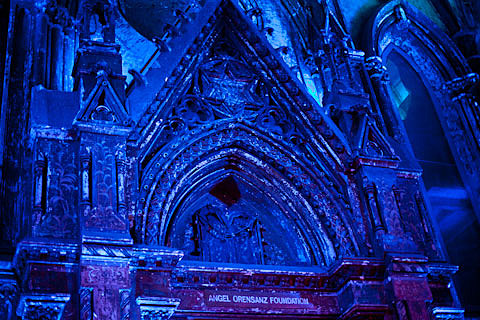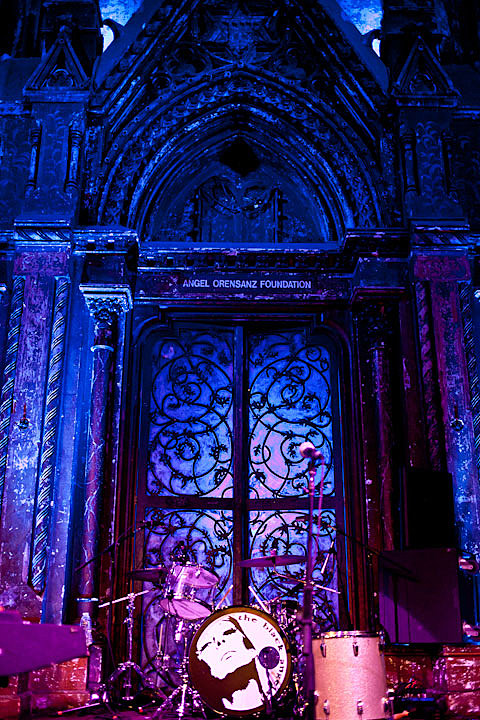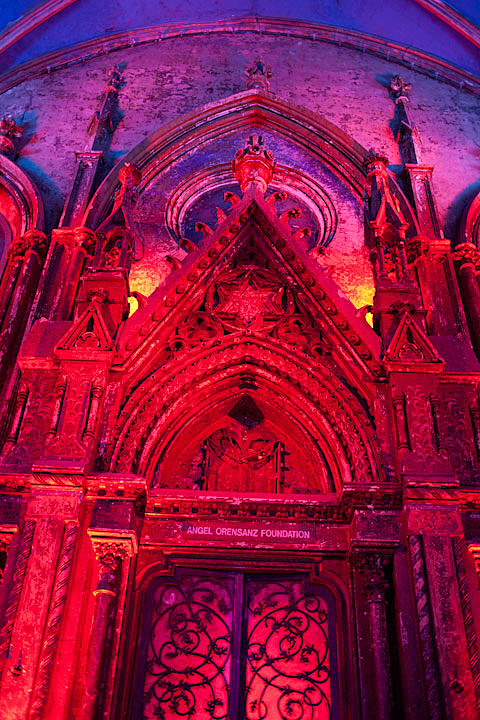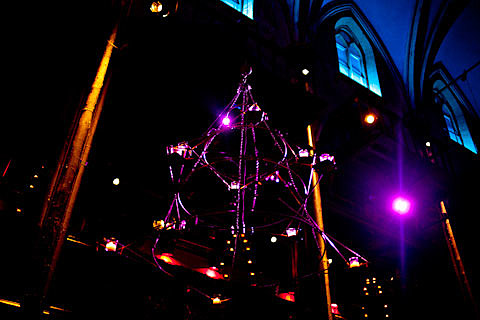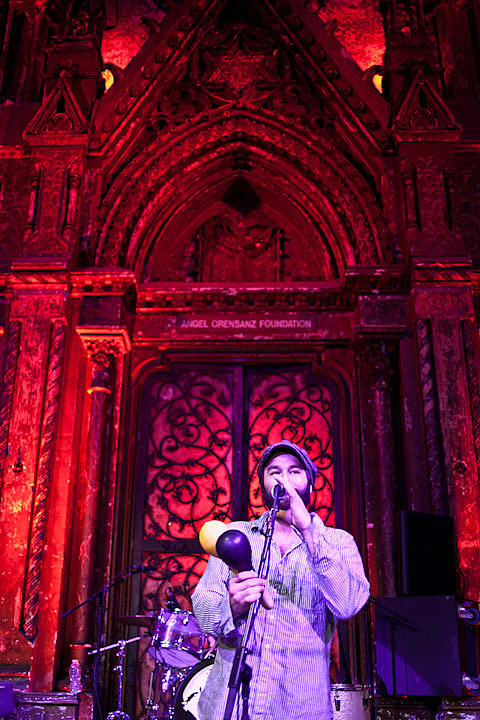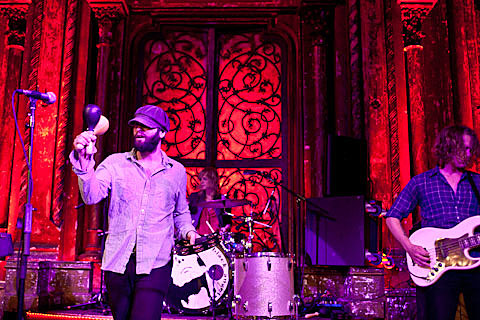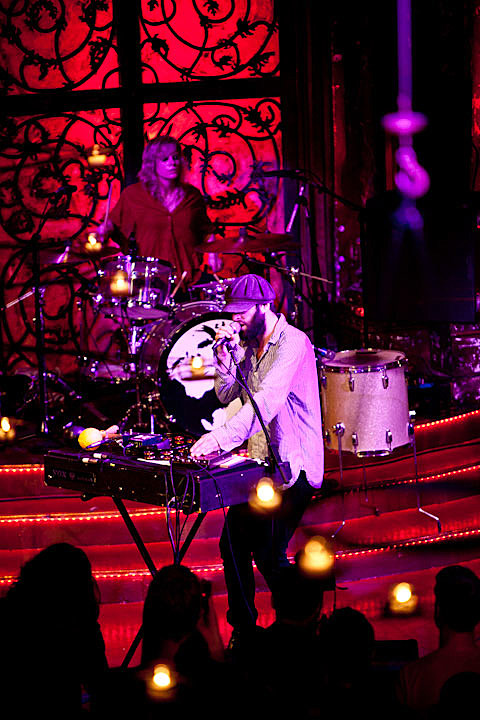 Angel Orensanz Setlist:
Bad Vibrations
Haunting at 1300 McKinley
Yellow Elevator #2
Sunday Afternoon
River of Blood
Entrance Song
Phosphene Dream
True Believers
Telephone
The Sniper
You on the Run
Young Men Dead
Empire
--
The Black Angels - "Telephone" 9/8 Letterman

The Dropout Boogie Tour (The Black Angels & Black Mountain)
10/28/10 Chicago, IL - Metro
10/30/10 Buffalo, NY - Tralf Music Hall
10/31/10 Toronto, ON - Phoenix Concert Theatre
11/01/10 Montreal, QC - La Tulipe
11/02/10 Boston, MA - Paradise
11/03/10 New York, NY - Bowery Ballroom
11/04/10 Brooklyn, NY - Music Hall of Williamsburg
11/06/10 Philadelphia, NY - Theatre of Living Arts
11/07/10 Washington, DC - 9:30 Club
11/09/10 Louisville, KY - Headliners
11/10/10 Asheville, NC - Grey Eagle
11/11/10 Nashville, TN - Mercy Lounge
11/12/10 Atlanta, GA - The Earl
11/13/10 Orlando, FL - The Social
11/15/10 Birmingham, AL - The Bottletree
11/16/10 New Orleans, LA - Tipitina's
11/17/10 Houston, TX - Warehouse Live
11/19/10 Austin, TX - La Zona Rosa
11/20/10 Dallas, TX - Kessler Theater
11/24/10 Los Angeles, CA - El Rey Theatre
11/26/10 San Francisco, CA - The Fillmore
11/28/10 Portland, OR - Wonder Ballroom
11/29/10 Seattle, WA - The Showbox
11/30/10 Vancouver, BC - The Commodore Ballroom