Urfaust, Black Anvil, Krallice & Ruin Lust played Union Pool (pics)
Gregory R. Cristman
Urfaust @ Union Pool

That powerful crooning voice and mid-tempo black metal reverberated Union Pool on Saturday (9/17), the second US date for Urfaust as part of their East Coast weekend with Black Anvil. Like some sort of maniacal Octoberfest, the Dutch pair had a good portion of the crowd swaying and singing along (in German!) to their headlining set with beers raised high, while another batch of fans moshed (albeit slowwwwwly) to songs like "Der Halbtoten Dichters Schein-Existenz" and "Dämmert, Gelähmt Und Mit Scheinbar Erloschenem Geist" from Auerauege Raa Verduistering (known to me as tracks two and four from their split with Circle of Ouroboros, ha). While the lyrics are indecipherable to most Americans, Urfaust's distinctive vocal melodies and mid-tempo delivery make their songs, and this band, instantly memorable.
Black Anvil was direct support for Urfaust, bringing out the NYDM contingent and tons of on-stage energy. It had been some time since I last saw Black Anvil (since Cake Shop with Trap Them/All Pigs Must Die), and either their live show has gotten wilder or bassist Paul Delaney was feeding off of the sold-out crowd. Either way, excellent set from the NYC trio.
The Saturday show was also the second of two dates with Krallice on said tour and possibly Krallice's final show of the year. I feel so privileged to have seen Krallice as much as I have these past few months, (with Wolves in The Throne Room, and for free with Converge) especially considering their somewhat sporadic live activity. Another great set from the Brooklyn band.
Ruin Lust opened the night, drawing from Revenge-style chaotic war metal with atonal and shapeless qualities. Brutal stuff, made all the more frightening by drummer Michael Rekevics wide-eyed maniac stares and evil grins. Frightening and incredible, especially considering that Ruin Lust are a relatively new band with only a cassette demo to their name.
More pictures from Union Pool are below.

--
Ruin Lust by Greg Cristman
Krallice by Greg Cristman
Black Anvil by Greg Cristman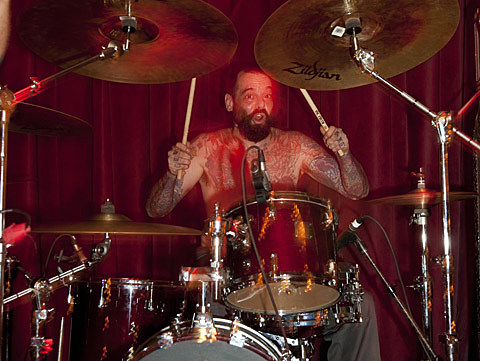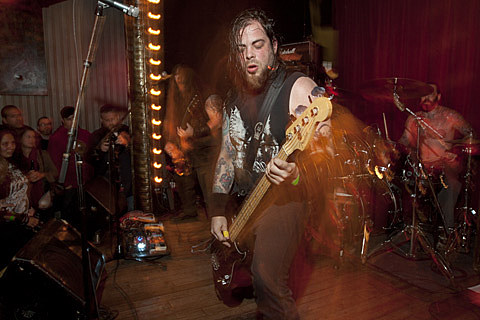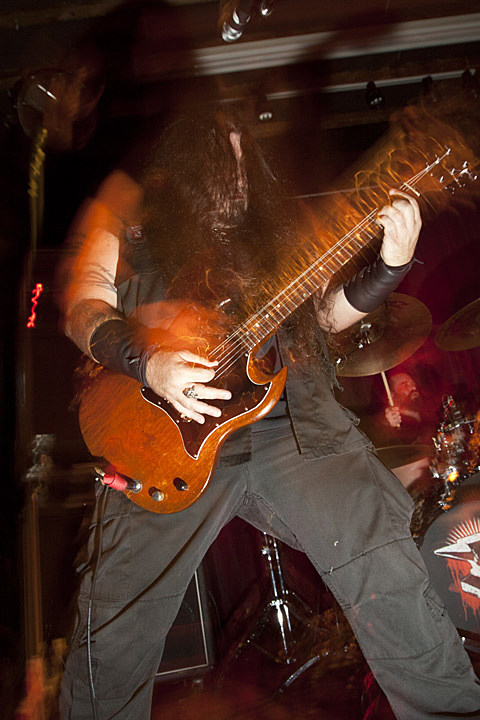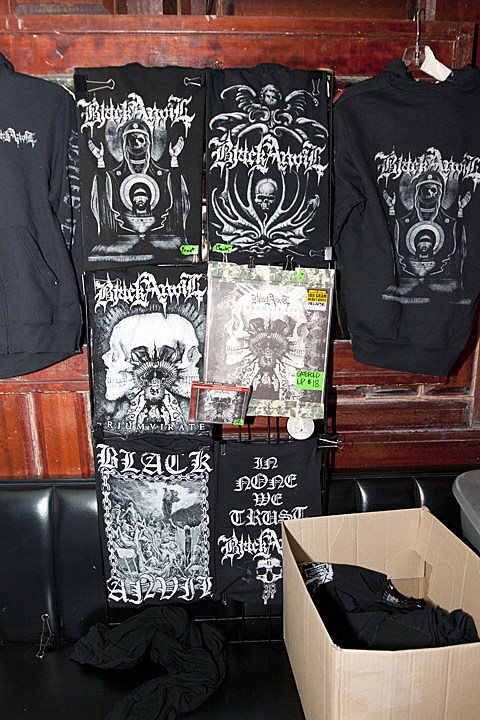 Urfaust by Samantha Marble