VERDIGRLS releasing debut EP (watch the new video), cover Daft Punk & 'Twin Peaks' theme (listen)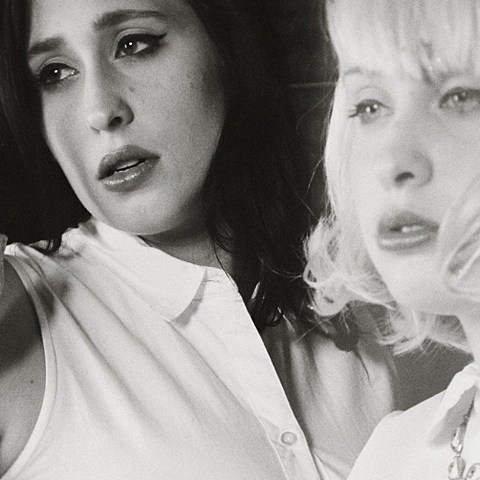 Connecticut "sad grl electro chamber pop" sister duo VERDIGRLS will release their debut EP this spring via Manimal (Beliefs, Heliotropes), and ahead of that they've made a video for its single "Feeling Nervous." That video premieres in this post, and you can watch it below.
In addition to their own material, VERDIGRLS have been putting out some pretty interesting covers, including one of Daft Punk & Panda Bear's "Doin' It Right," and another of the theme song to David Lynch's Twin Peaks. Regarding the latter, the duo told Nylon:
When we first started writing music together, way before Verdigrls--about three years ago--we watched a lot of Twin Peaks because we just subscribed to Netflix. On the way to and from three-hour drives to New Jersey, we'd listen to the show on our phones. Eventually, music from the show started to influence our songs without us realizing it.

We wanted to pay tribute to a song that is not only the theme song to one of the greatest television shows of all time, but shares the same theme as our original music portrays: sadness and trepidation with a twinge of hope. We tried to make it sound how we, Verdigrls, would play it if we were performing at the Road House.
Listen to those two covers, along with the new video, below...

---
VERDIGRLS - "Feeling Nervous" Official Video

VERDIGRLS - "Doin' It Right" (Daft Punk Cover)

VERDIGRLS - Twin Peaks Theme (cover)