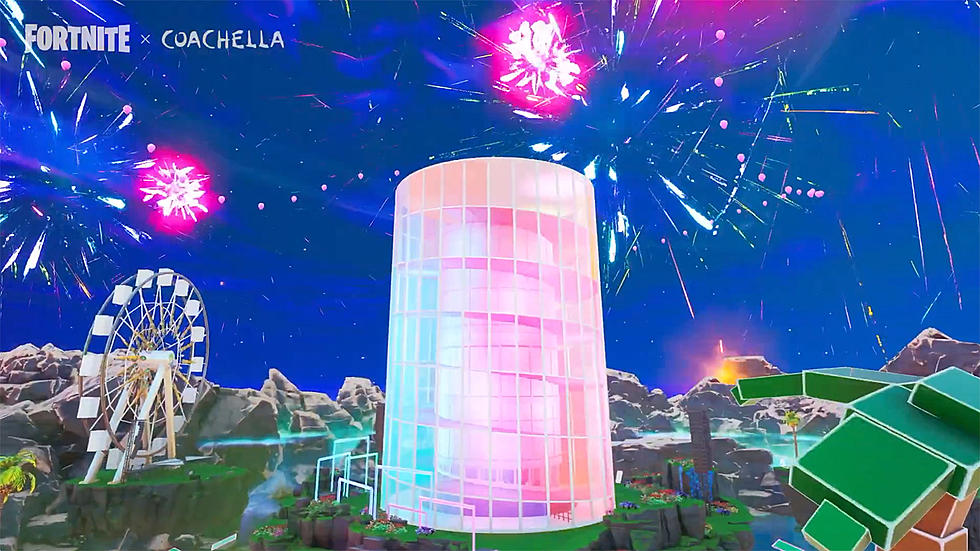 Virtual Coachella returns to Fortnite
Weekend one of Coachella starts Friday (4/14), and if you're not attending in person or streaming sets live, free multiplayer game Fortnite is bringing back its collaboration with the festival for the second year in a row. Engaget reports that starting at 3 PM ET on Friday (4/14) you can visit Coachella Island in the game's Creative Mode (island code 5449-4207-12803), a virtual version of the festival complete with palm trees, mountains, the SPECTRA tower, and other festival art installations.
"Coachella Island" also features team-based minigames, a merch tent with Coachella inspired outfits and in-game items, and music from Porter Robinson. You won't, however, be able to stream any sets directly from the game, although Fortnite has hosted virtual concerts before.
In addition to the island, music from Coachella artists will play on the in-game radio while in battle royale mode, and there are festival-themed quests complete, and new emotes with music from Bad Bunny and Burna Boy. Watch a trailer below.