Vivian Girls played SXSW w/ Small Black (pics, video), playing free Brooklyn show w/ German Measles Sunday & other dates
Vivian Girls @ Club DeVille

"Brooklyn Bowl is gearing up for round two of Local X Local featuring Brooklyn's own indie chick-rockers Vivian Girls, with support from the German Measles. This monthly celebration of Brooklyn art and culture showcases local artists, musicians, food, entertainment and anything else that defines Brooklyn. As the borough continues to emerge as one of the nation's fastest growing culture capitals, Local X Local allows New Yorkers a free, monthly opportunity to sample the fruits of Brooklyn."
Brooklyn Bowl will be Vivian Girls' first hometown show after returning from a tour that started at SXSW where they played a bunch of shows. One of those was the Insound Party at Club DeVille where they went on after Small Black and before Liars (who we interviewed that morning). Another one of those was an intimate show at Todd P's location, Cheer Up Charlie's (ex Ms Bea's). Cassie was celebrating a birthday that day and the crowd sang for her. We got it on video which you can watch below with other videos of the band playing that venue with all dates and more pictures from Club DeVille....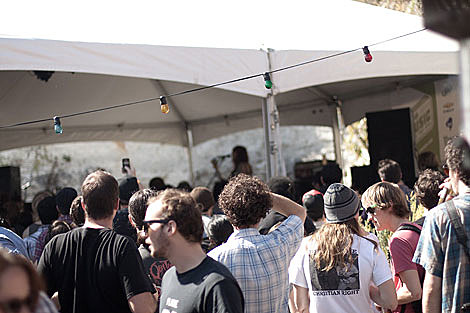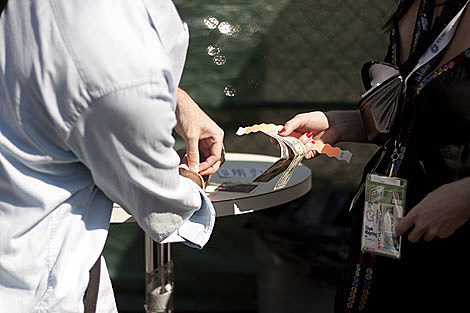 Small Black @ Club DeVille...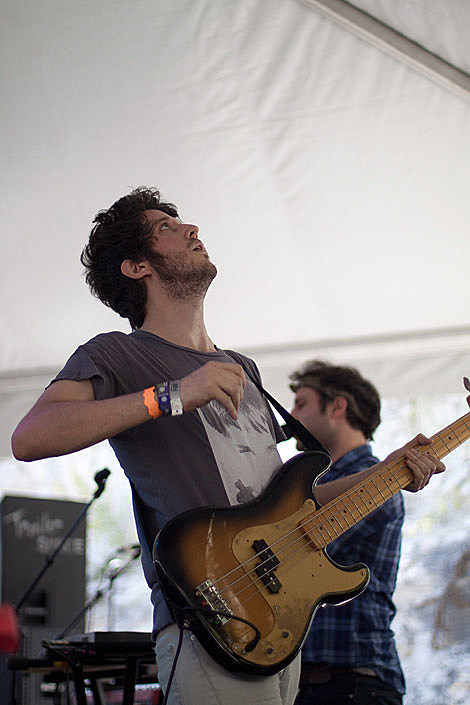 Vivian Girls @ Club DeVille...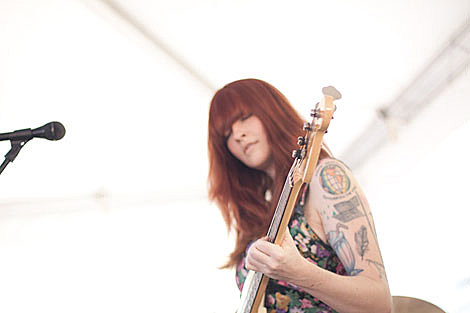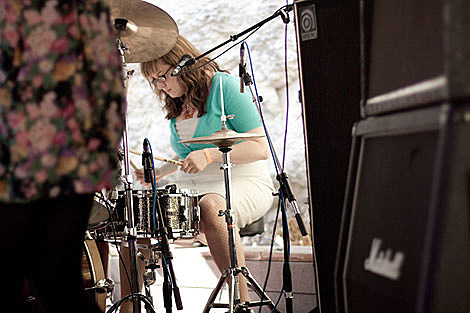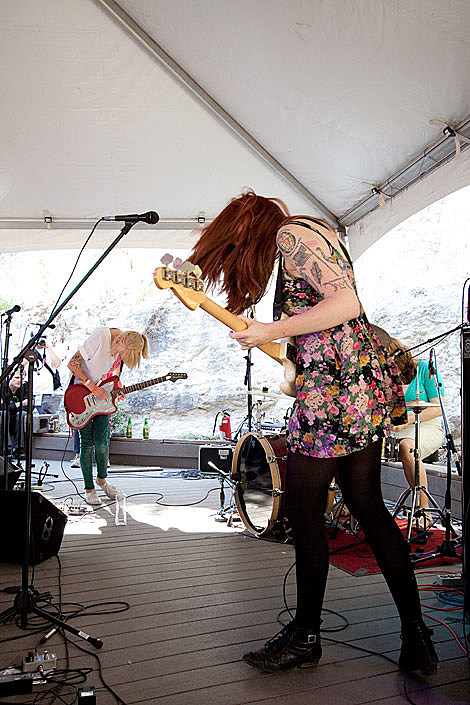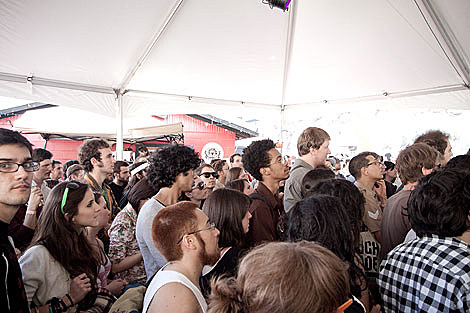 And at Cheer Up Charlie's...
Vivian Girls - Never See Me Again / Tell The World @ Cheer Up Charlie's

Vivian Girls - When I'm Gone @ Cheer Up Charlie's

Vivian Girls - Wild Eyes @ Cheer Up Charlie's

Vivian Girls - 2010 Tour Dates
Mar 24 - Red Star Bar with Wet Dog and Happy Birthday Oxford, MS
Mar 25 - 529 Bar with Wet Dog and Happy Birthday Atlanta, GA
Mar 26 - Duke Coffeehouse with Wet Dog and Happy Birthday Durham, NC
Mar 27 - Ottobar with Wet Dog and Happy Birthday Baltimore, MD
Mar 28 - Brooklyn Bowl Brooklyn, NY
Apr 23 - Maxwell's Hoboken, NJ
Sep 5 - All Tomorrow's Parties Monticello, NY