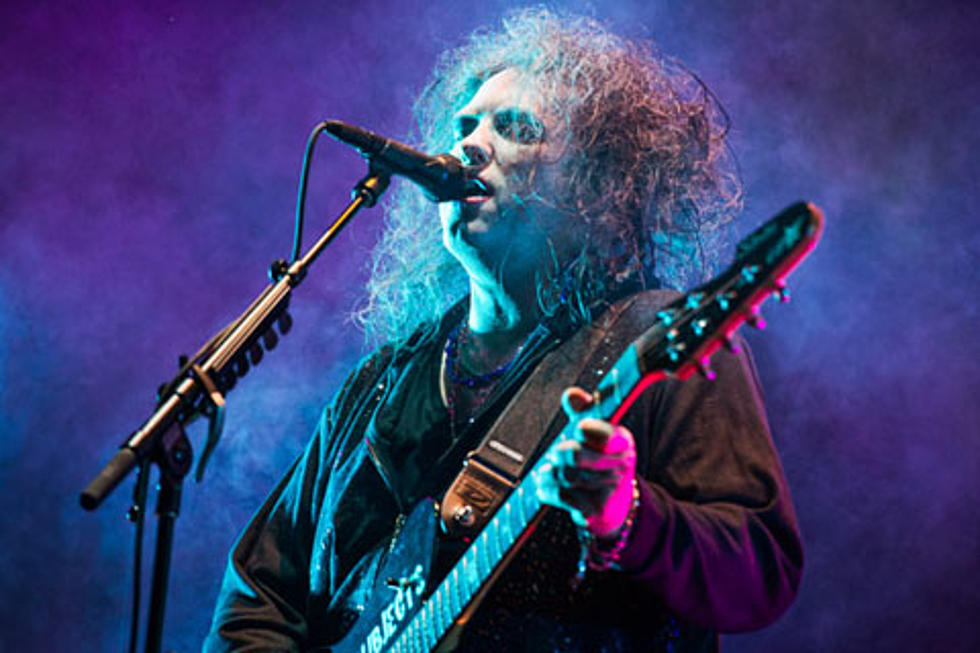 Voodoo Fest 2013 — Day 3 Pics (The Cure, Dr. John, Jingle Punks Hipster Orchestra, Matt & Kim & more)
The Cure / Matt & Kim & a colorful fan

Like they did at ACL and Osheaga and Lollapalooza, The Cure co-headlined Voodoo Fest this year. To be more specific, they helped helped close out the final day of the 2013 New Orleans 'Experience' on Sunday night....
"Smith opened with the tight rockers "Shake Dog Shake" and "Fascination Street," and took the crowd through a winding tour of the band's catalog, playing breathless, ecstatic classics such as "Just Like Heaven," "Friday I'm In Love," "Lovesong" and "Pictures of You," as well as deeper cuts. Notably, he also delivered a red-letter day for the Cure-fan timeline: Sunday night, apparently, was the first time the band performed "Burn," popularized by the 1994 film (and icon of goth culture) "The Crow."" [NOLA.com]
Matt & Kim, Dr. John, Bassnectar, Kid Rock and others also played on Sunday which was also the final day of 'Soundwave' this 2013 festival season. Compared to other festivals we went to this summer, Voodoo was definitely a bit light on the number of bands we're fans of, but it's still a great time.
Like SPIN and sometimes Pure Volume and sometimes Hype Machine, BrooklynVegan was responsible for two hours of entertainment a day inside the Toyota Soundwave tent at each festival it appeared. We did at Firefly, at Lollapalooza, at Outside Lands, at Bumbershoot, and finally at Voodoo Day 1, Voodoo Day 2 and Voodoo Day 3 where we closed out the BrooklynVegan portion with a special set by the Jingle Punks Hipster Orchestra who also played 90 minutes earlier on the Carnival Stage. Rusty Lazer, instead of DJing with Big Freedia in Brooklyn, closed out SPIN's Soundwave portion with a multiple hour DJ set.
Pictures from the day are in this post and continue below....

--

Jingle Punks Hipster Orchestra @ Soundwave