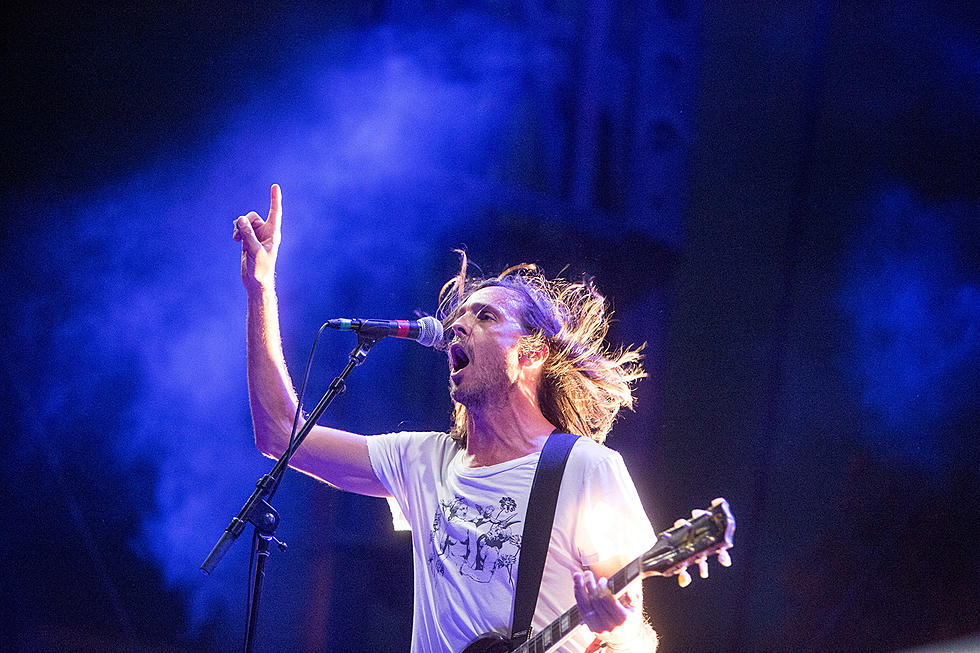 Walter Schreifels tells us about his favorite albums of 2016
Quicksand at Wrecking Ball 2016 (more by Amanda Hatfield
Post-hardcore legend Walter Schreifels has really had quite the year. He's put on killer shows with his classic bands Gorilla Biscuits, Quicksand, and Youth of Today, released a great debut album with his band Vanishing Life, and a new 7" with his band Dead Heavens. Now that the year is coming to an end, we asked Walter about what new tunes he dug this year, and he sent us a list of his 11 favorite albums of 2016 with commentary.
It's a cool list, that has year-end list regulars like David Bowie, Radiohead and Angel Olsen, but also other stuff like fellow alternative music legends Dinosaur Jr and Primal Scream, younger post-hardcore band Balance and Composure, doom metallers Uncle Acid And The Deadbeats, former My Chemical Romance member Frank Iero, and more. Check out his whole list below.
Pictures of Quicksand at Wrecking Ball 2016 are in the gallery above.
Walter Schreifels' Top 11 Albums of 2016
Radiohead - Moon Shaped Pool - Still making great records, evolving, innovating, bar setting, making it look easy.
Angel Olsen - My Woman - AO could sing names in the phone book and it'd still be important and emotionally moving, My Woman puts her talents to great use.
Uncle Acid And The Deadbeats - Pusher Man - Sick drones, hooks, guitar solos, I'm a fan.
Dinosaur Jr. - Give A Glimpse Of What You're Not - Still love Dino Jr., making cool music, J shreds on guitar, the recording sounds live, rare these days.
Autolux - Pussy's Dead - This record rips, innovative structures, recording, great lyrics too, inspiring.
Savages - Adore - I saw Savages play a few times at small clubs in NYC in 2015 while they were developing this record, it's a great follow up to their strong debut, Savages are a real live rock band.
Balance And Composure - Light We Made - Balance made a big jump with this record, maintaining the melodies but taking the soundscapes to a different level, they opened for Rival Schools many years ago, great to see how far they've come
Primal Scream - Chaosmosis - Always up for new PS, still great, "I Can Change" is my fave, some old Madchester flavors resurface, dig.
Mrs Magician - Bermuda - Love MM, Dead Heavens toured with them earlier in the year and we fell in love, great surf tunes with sharp lyrics, cool use of effects, awesome live band too.
Frank Iero and The Patience - Parachutes - I was in Australia with Frank when he and his manager and guitar player got hit by a city bus, was surreal and a very tough break. Parachutes came out the next week or so he hasn't been able to tour since. Franks the real deal, Parachutes is a great record, hope to hear live in 2017.
David Bowie - Blackstar - As always Bowie sets the bar as a great artist, even in his death. So much has been written, words can't express.