Watain desecrated Santos Party House (w/ help from Goatwhore, Black Anvil & Hamsoken) — pics
The night easily belonged to Watain, whose bloodspattered (literally... my clothes are flecked with crimson) megawatt set was both lightning fast, and bulldozer tough. Every detail of Watain's set is devoted to the dark arts: tattered Mad Max style clothing, rotting corpses, candlelight, torches, smoke machines, scowls, corpse paint - they have it all and more. Goatwhore may have won the "loudest band" title for the night, but Watain won the most mesmerizing.
That's not to say that the support wasn't great. Goatwhore's live prowess is unstoppable and when the band broke into "Apocalyptic Havoc", that's when I first realized how rowdy this Watain/Goatwhore crowd would be; we got a taste during Black Anvil's set but this was next level. Black Anvil yet again impressed with their blackened thrash-and roll, something I hadn't experienced since their set with Eyehategod. Dudes rule. Hamsoken opened the night, delivering competent, primitive black metal that neither disappointed nor impressed.
More pictures from the uber-packed Santos are below...

--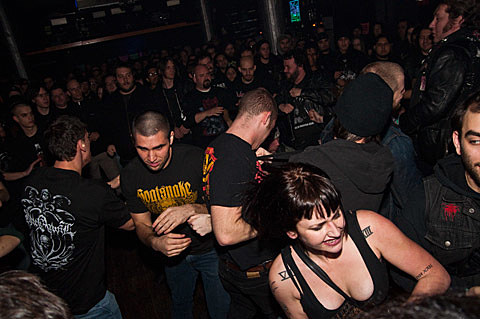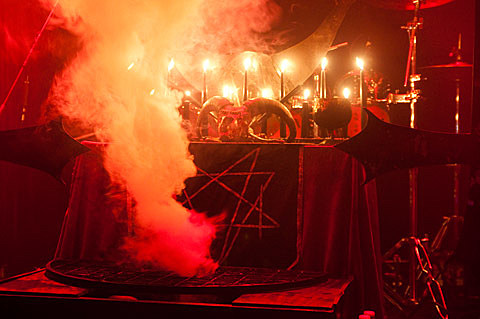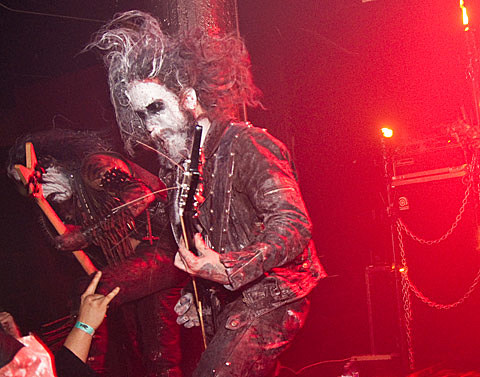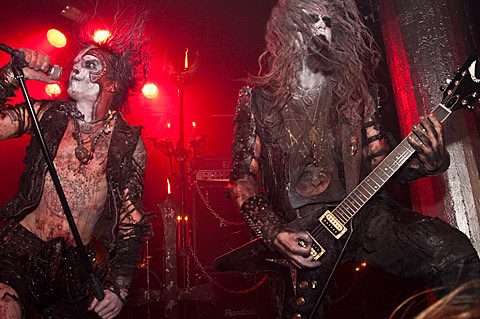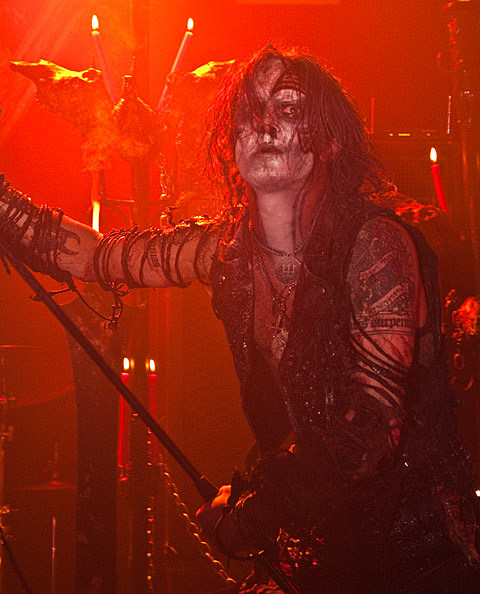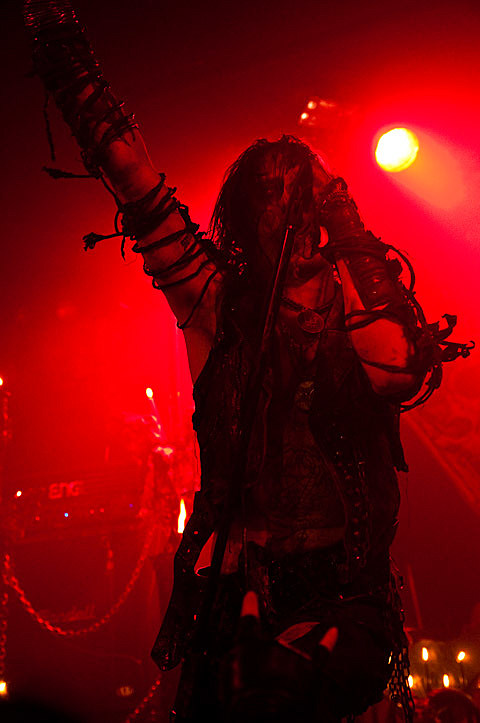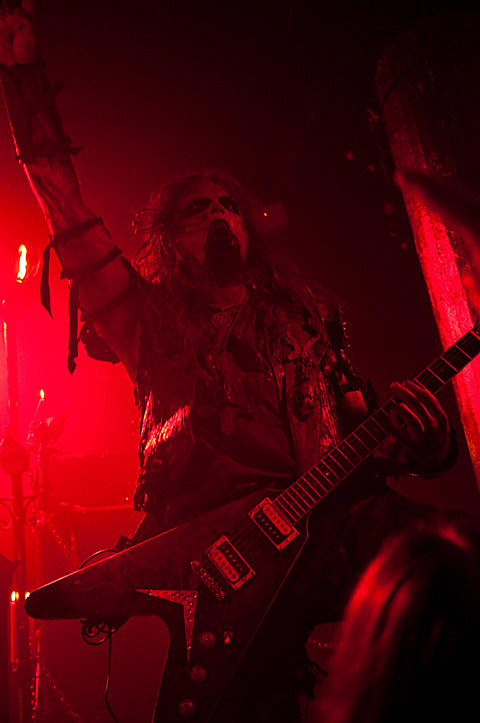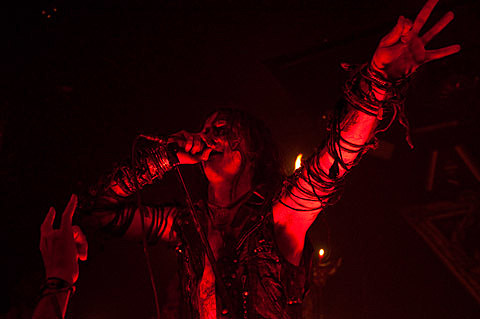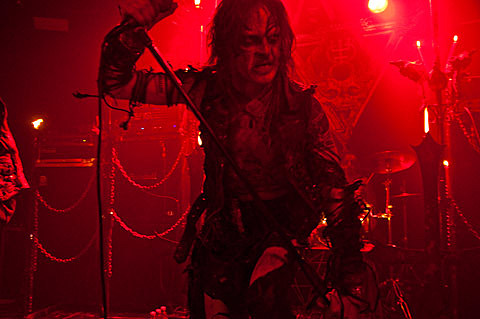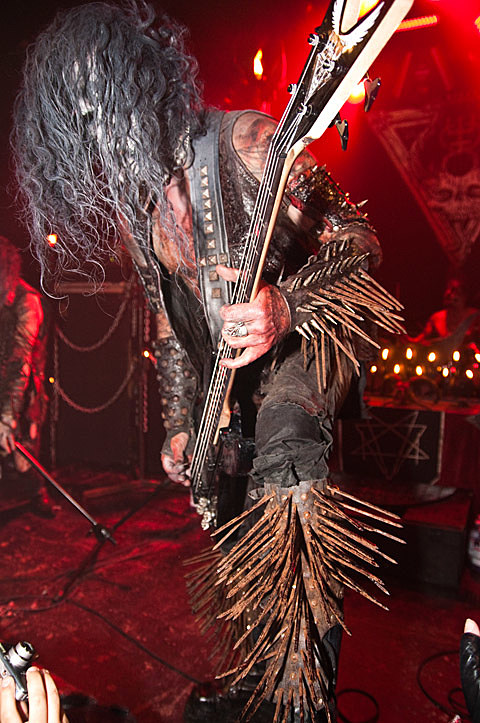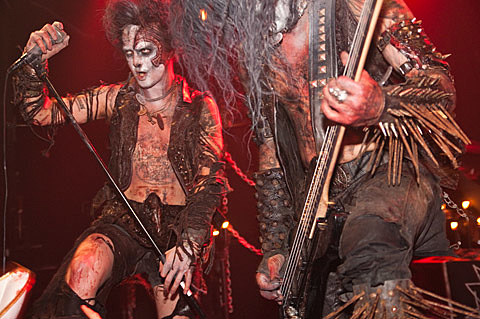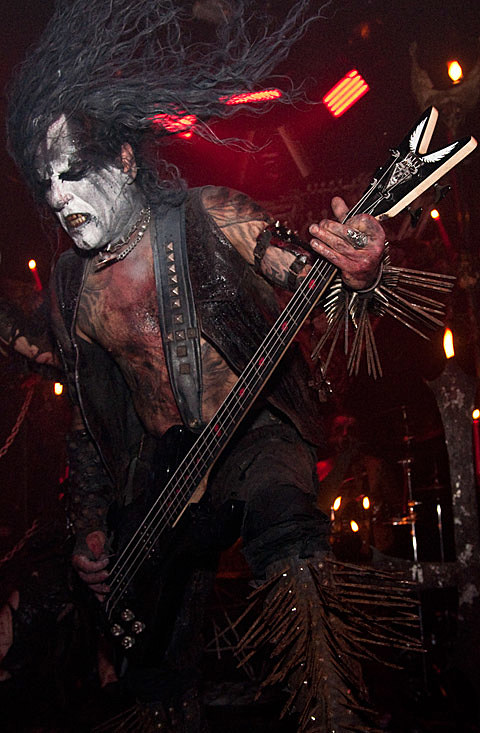 Watain tell the audience what they think of stage-divers