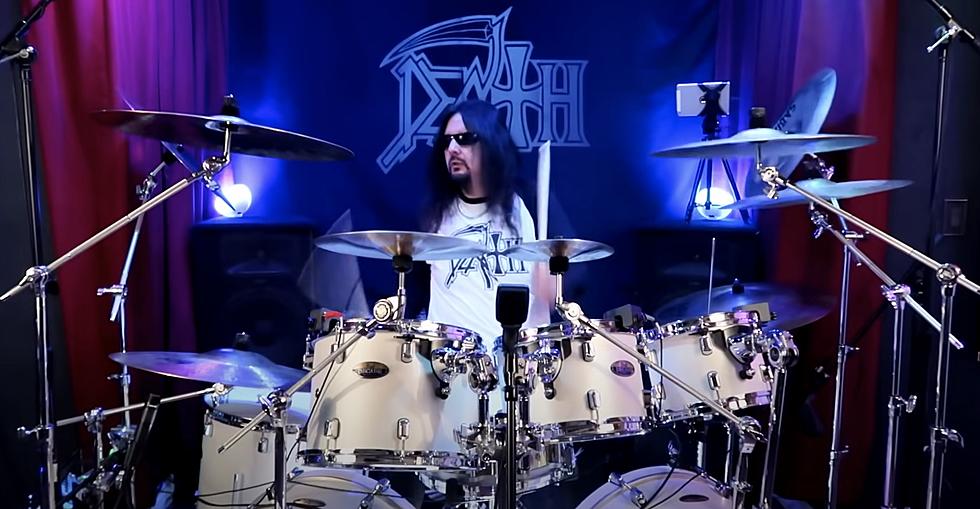 Watch '90s Death members play "Overactive Imagination" in quarantine
'90s Death (and Death To All) members Steve Di Giorgio (more recently of Testament), Gene Hoglan (ditto), and Bobby Koelble have done a quarantine performance of "Overactive Imagination" from Death's 1993 album Individual Thought Patterns, which Di Giorgio and Hoglan both played on. As he's done on Death To All tours, Max Phelps filled in for the late Death vocalist Chuck Schuldiner. Watch below.
It's at least the second quarantine performance Di Giorgio has done since testing positive for COVID-19. He also teamed with Phil Demmel (Vio-lence, ex-Machine Head), Marta Demmel (Bleeding Through), Dirk Verbeuren (Megadeth), and Dino Jelusić (Animal Drive) for a cover of Dio-era Black Sabbath's "Falling Off the Edge of the World." Watch that below too.
Meanwhile, Relapse continues to put out classic Death concert recordings. Listen to the latest, which includes recordings from 1990's Spiritual Healing tour and 1991's Human tour, below.
Death To All were supposed to play Hellfest this year until coronavirus hit.