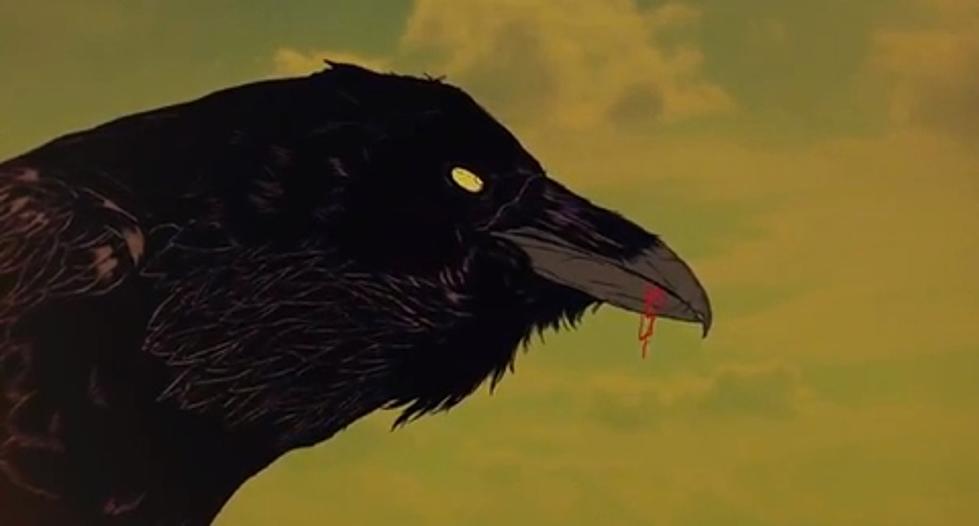 watch a 3-minute video of a 6-minute QOTSA song; download Adult Swim's free garage rock compilation
still from "I Appear Missing" video

As mentioned, Queens of the Stone Age are releasing a new album, ...Like Clockwork, which is due out June 4 via Matador. They already released the first single, "My God Is The Sun," and now they've given us another... well half of it at least. A 30-second teaser for QOTSA track "I Appear Missing" aired on Adult Swim last night (5/5), and now the band have released a three-minute video for the track, but the album version is reportedly a six-minute song. You can watch the three-minute video below.
Speaking of Adult Swim, they just released the free Garage Swim compilation, which features new music from Thee Oh Sees, King Tuff & Gap Dream, Jeff the Brotherhood, Black Lips, Mikal Cronin, King Khan and the Gris Gris, Mind Spiders, OBN IIIs, Weekend, Cheap Time, Bass Drum of Death, and more. You can download it for free HERE and stream the entire thing below.
QOTSA video and Garage Swim stream below...

---
Queens of the Stone Age - "I Appear Missing"