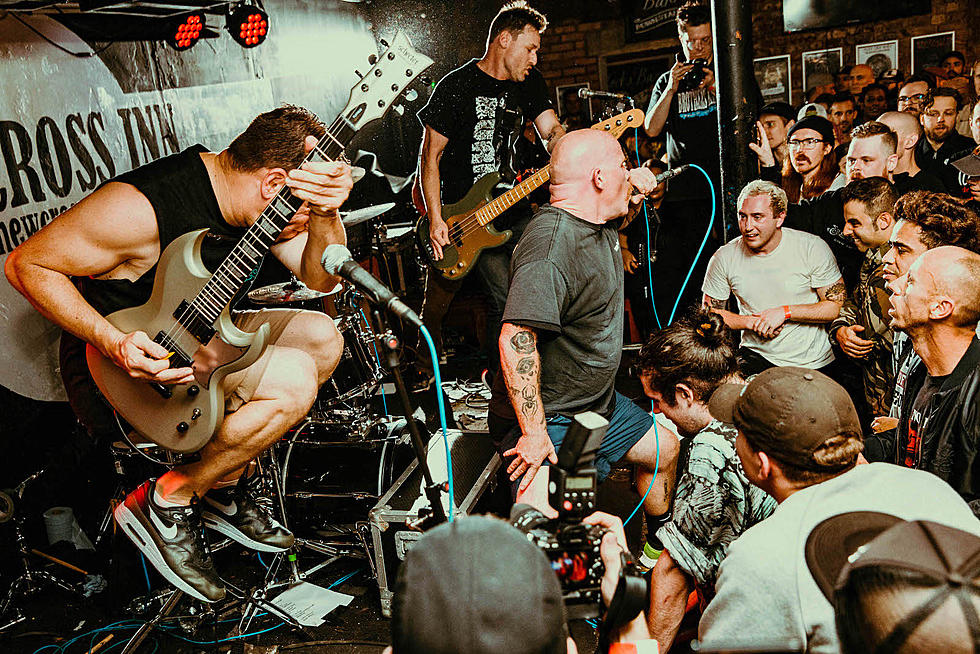 Watch a documentary on the making of Strife's 'Witness A Rebirth' for its 10th anniversary
photo by Anna Swiechowska
Back in 2012, West Coast hardcore vets Strife returned with their first album in over a decade, Witness A Rebirth, originally released on 6131 Records. It featured drums by Iggor Cavalera (Sepultura, Cavalera Conspiracy, etc), additional guitar by Marc Rizzo (Cavalera Conspiracy, Soulfly), and production from Terror's Nick Jett, and Terror's Scott Vogel appeared on "Look Away." For the album's belated 10th anniversary, Strife guitarist Andrew Kline is giving it a reissue on his label WAR Records this Friday (4/28). It was remastered by Brad Boatright and features new artwork by Jeremy Dean. Along with the reissue, we're premiering a mini documentary about the making of the album, directed and edited by Pablo Menna, and featuring Iggor, Marc, Scott, and more. Andrew says:
I can't believe that 10 years has gone by so quickly. Watching this documentary brings back so many memories about making Witness A Rebirth. This was such a unique process for us. Flying to Brazil to track drums with Iggor was definitely a highlight, and this documentary really shows the blood, sweat, and tears we put in to make Witness A Rebirth the best album it could be… I truly feel that this record stood the test of time, and I am proud to be releasing the 10th anniversary remaster on my label, WAR Records.
Check out the doc and stream the remastered "Carry The Torch" below. Pre-order various vinyl variants here.