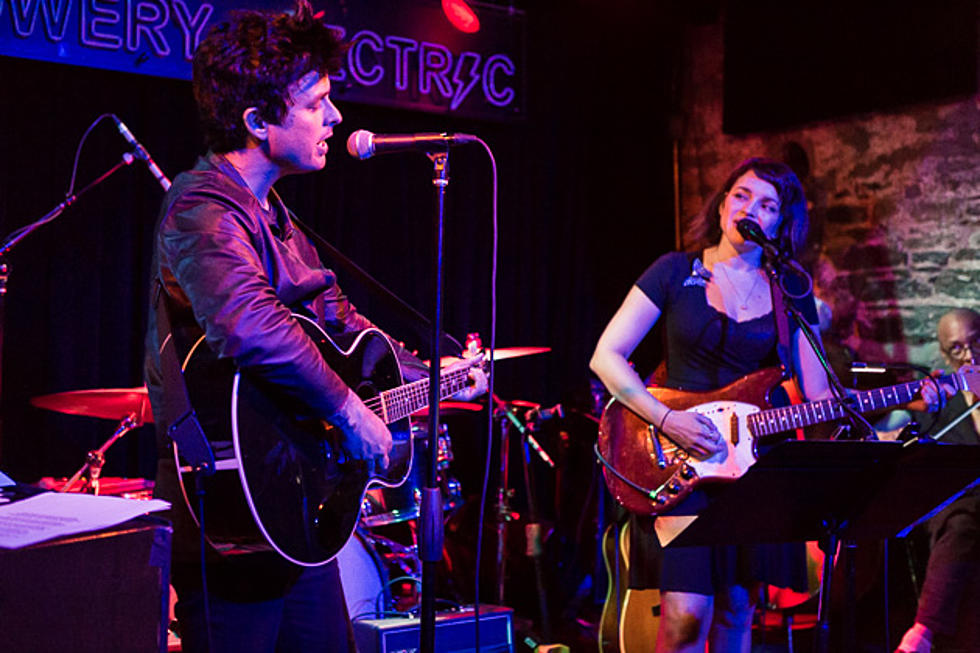 Billie Joe Armstrong & Norah Jones at the intimate Bowery Electric – pics/video – (where Pansy Division play on Friday)
Sachyn Mital
Billie Joe Armstrong and Norah Jones at The Bowery Electric - 6/24/15

Yesterday morning, Billie Joe Armstrong announced to his fan club that he'd play an intimate solo show in NYC that night. It turned out to be the very intimate Bowery Electric, and he brought another famous musician with him: his Foreverly collaborator Norah Jones. Foreverly is the reinterpretation of The Everly Brothers' 1958 album Songs Our Daddy Taught Us that Billie and Norah put out in 2013, and last night they played the whole thing in full with an encore cover of Carl Perkins' "Sure to Fall." Check out a video of the duo playing opening track "Roving Gambler," below.
UPDATE: We've now got a set of pictures from the show in this post.
This Friday (6/26), Bowery Electric hosts Pansy Division, the openly-gay pop punk band who opened Green Day's Dookie tour. Support at that show comes from Youth Quake and Bottoms. Tickets are available.
Green Day also have a new album in the works.
Billie/Norah video, setlist and more pics below...

---
Billie Joe Armstrong & Norah Jones