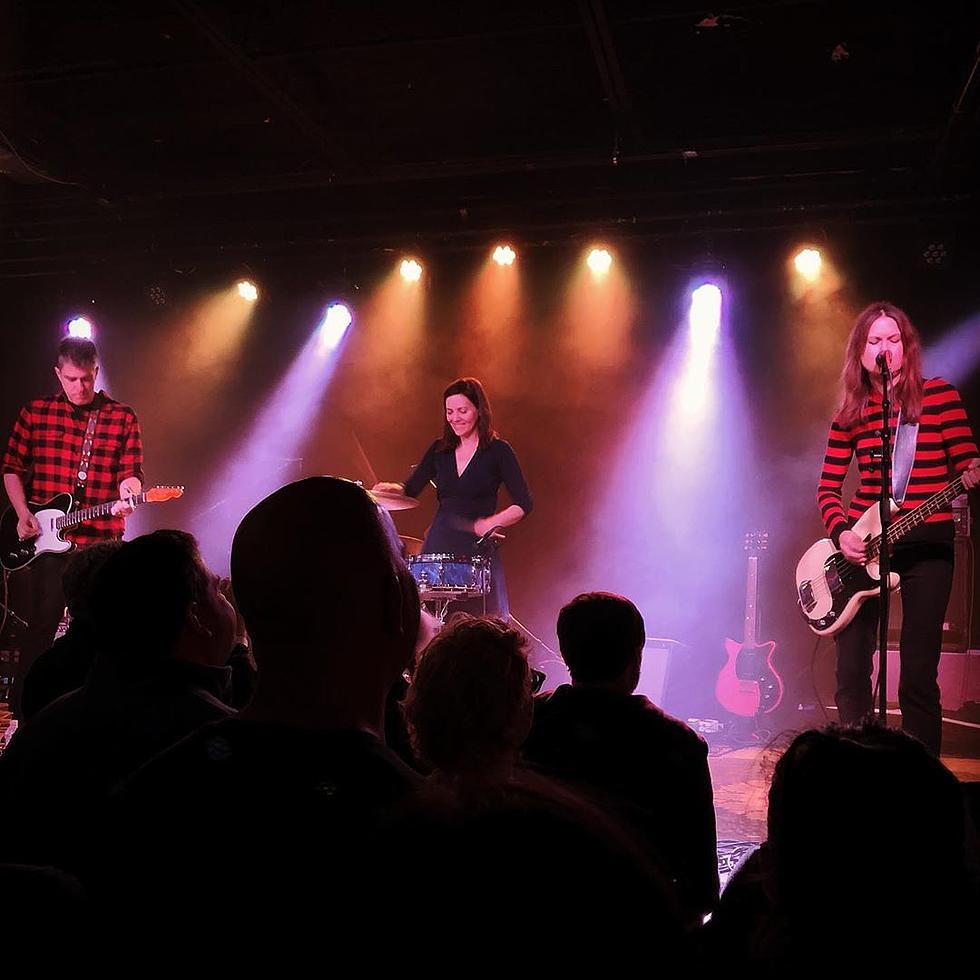 watch Blake Babies reunite in Nashville
Blake Babies @ Basement East, 1/18/2020 (photo: @musicgeekjay)
Juliana Hatfield began her 2020 tour last week, and a few of the dates are with Chicago's Sunshine Boys that includes Juliana's old Blake Babies bandmate Freda Love Smith on drums. Folks who went to the Nashville stop of the tour on Saturday (1/18) at The Basement East were treated to a Blake Babies reunion, as guitarist John Strohm lives there these days (he's president of Rounder Records). "This is the band we had when we were kids," Strohm said, and then Juliana noted that "the Blake Babies reunion, when we got back together, was 20 years ago. Really?" They played "Out There" and "From Here to Burma" and you can watch video of both below.
Hatfield, Strohm and Love Smith have played a few shows together since their 2001 reunion album, God Bless the Blake Babies, and its subsequent tour, mostly in Boston and most recently as part of a three-night run with Letters to Cleo in 2017.
Hatfield's tour wraps up in Brooklyn on February 14 at Music Hall of Williamsburg which is not one of the dates with Sunshine Boys and has no opener listed yet (tickets).