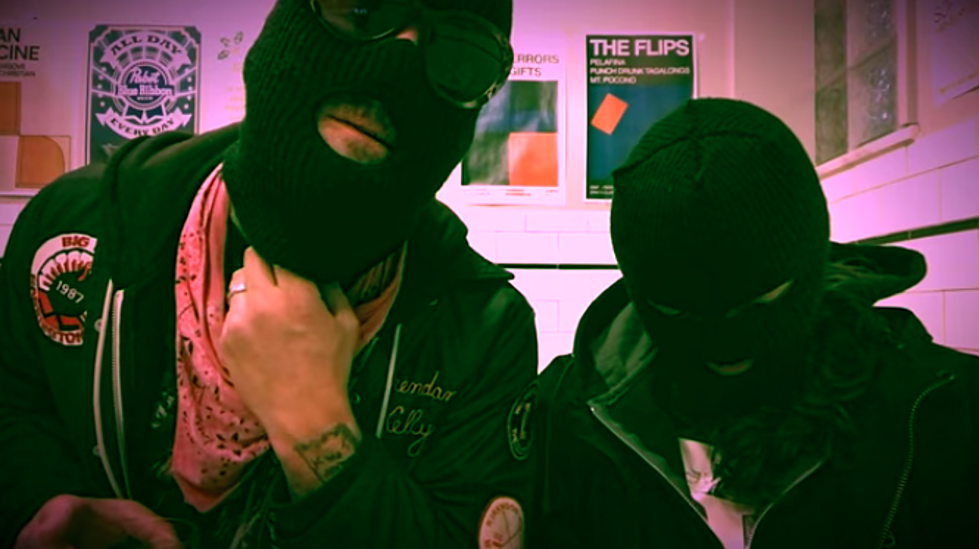 watch Brendan Kelly's new "The Ballad of Buffalo Bill" video
Brendan Kelly (The Lawrence Arms, The Falcon) digitally released his new Brendan Kelly and the Wandering Birds album, Keep Walkin' Pal, back in October, and it got a physical release on Black Friday (11/23) via Red Scare (order yours). To celebrate the physical release, Brendan's got a new video for "The Ballad of Buffalo Bill," which takes place in a dimly lit bar and features thief-style ski masks, bathroom selfies, and plenty of cocaine use. Check it out below.
As mentioned, Brendan is also touring, including a Brooklyn show on December 8 at Goldsounds with Sincere Engineer (tickets). He also added more shows since we last spoke. Updated dates are listed below.
Brendan Kelly -- 2018/2019 Tour Dates
12/1 – Chicago, IL @ Sleeping Village
12/6 – Philadelphia, PA @ Kung Fu Necktie (with Sincere Engineer)
12/7 – Somerville, MA @ ONCE (with Sincere Engineer)
12/8 – Brooklyn, NY @ Gold Sounds (with Sincere Engineer
12/28 – Denver, CO @ Streets of London
12/31 – Fort Collins, CO @ Surfside 7 (with Garrett Dale)
1/11 – Milwaukee, WI @ Cactus Club (with Sincere Engineer)
1/18 – Los Angeles, CA @ The Resident
1/19 – San Diego, CA @ Tower Bar
2/22 – Albany, CA @ Ivy Room
2/23 – San Francisco, CA @ Thee Parkside (with Joey Cape)