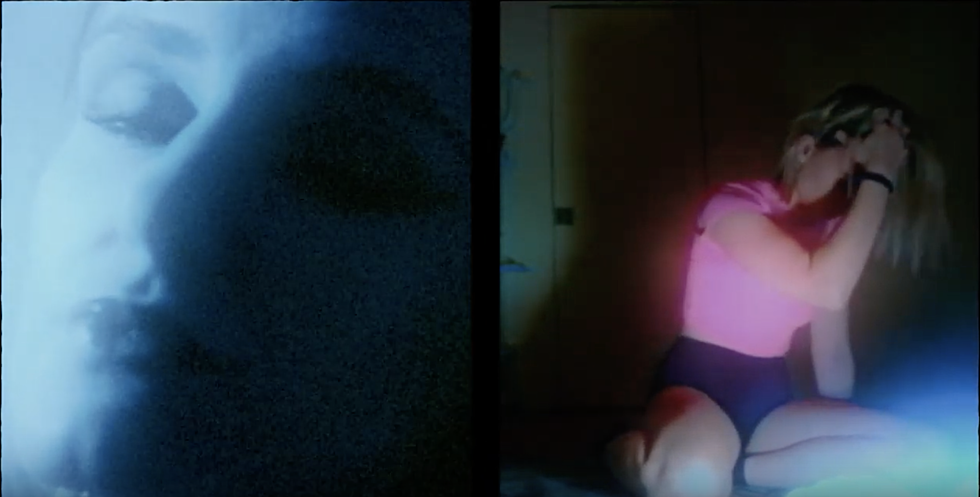 watch Eyes Without A Face's '80s vampire flick-inspired video for "The Grift"
Eyes Without A Face -- a new Vancouver band with members of metal bands Seer, Wormwitch, and Boreal Hymn and pop bands Blonde Diamond and Art d'Ecco -- recently released their debut single "The Grift" via the Adult Swim Singles program, and we're now premiering the video for the song. It was directed by Lucien Xavier Cyr, and the hazy retro vibes of the clip are just as '80s-inspired as the gothy synthpop of the song itself. The band explains:
Directed by Lucien Xavier Cyr, "The Grift" is a tribute to the vampire flicks of the 80s, reimagined in a retro-futuristic cyberpunk setting. Keen-eyed viewers will note a number of film references throughout the video, as the female protagonist wanders around the city in an attempt to recall the events of the previous night. Stalked by digital demons, she is eventually confronted by the high-tech creatures of the night and must make her decision: to join... or die!
Watch below. EWAF's second single, "Cold Moon," is due March 20.