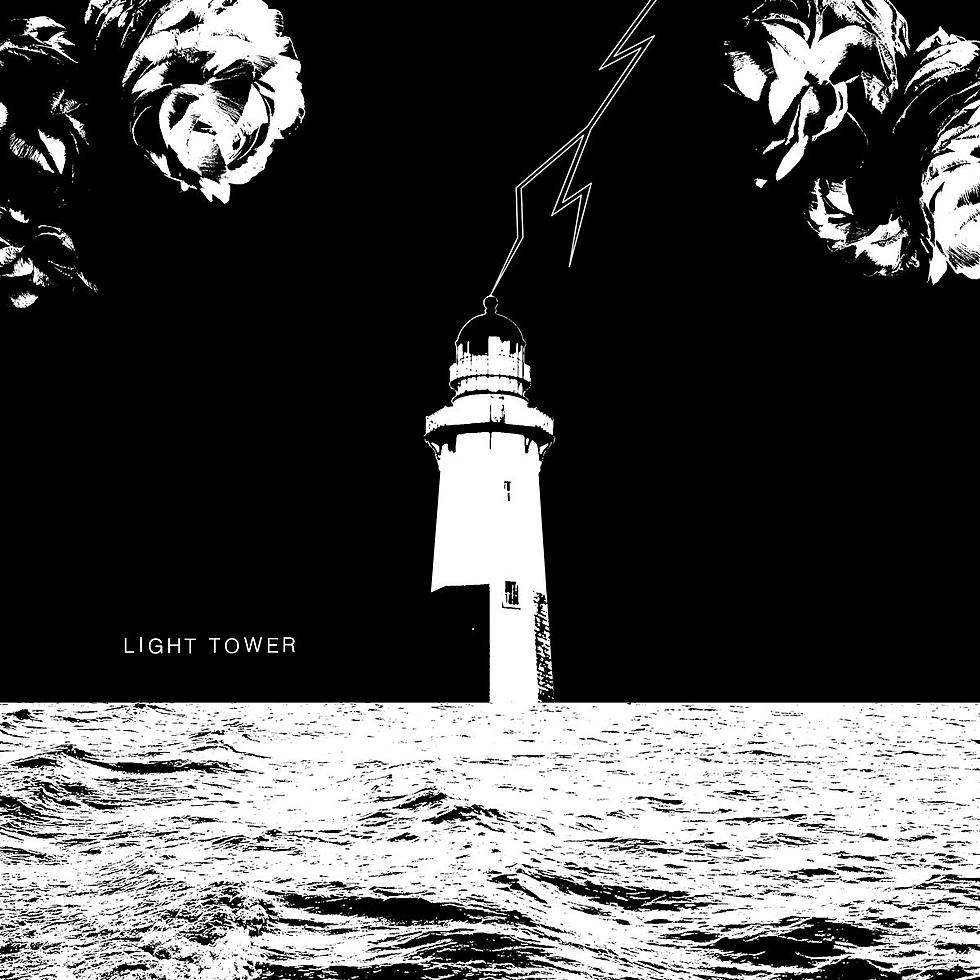 Watch Light Tower's (OTMOP, Spotlights) video for "When the Mask Drops" off debut EP
Chris Enriquez has drummed in countless bands, including On the Might of Princes, Gracer, Spotlights, and many more, and now he's pursuing a solo project under the name Light Tower, and his self-titled debut EP arrives April 22 via Iodine Recordings (pre-order). It has three songs, and we're now premiering the video for lead single/opening track "When the Mask Drops." It's a '90s-style shoegazy post-hardcore song in the vein of bands like Quicksand, Jawbox, Hum, Deftones, etc, and given Chris' strong résumé, it's no surprise that he knows exactly how to pull this kind of thing off. He says:
The project started during the early days of the pandemic. I spent my days in total isolation for the first few months. The situation at hand challenged me to think about what I would do to mentally/emotionally survive uncertain times. I unexpectedly found love during this time, which gave me something to look forward to everyday. Taking the downtime to write my own music and learn how to record at home helped me channel a lot of what I was feeling at the time, which was a mixture of darkness but also hopefulness. I wrote/recorded the music several times until I was finally happy and since lyric writing wasn't something I was used to, I hit up my friend Sam Hoyos from Playing Dead, who I respect as a songwriter, to help me articulate what I wanted to say and how I wanted it to sound, which helped me get comfortable singing and writing lyrics for the rest of the songs on the EP. I also had the help of Justin Williams from Gracer who wrote/performed the keys. It was great to collaborate with friends I creatively while being unable to tour with my bands, which I'd normally be doing.
The EP was produced by John Lamacchia of Candiria, Chris' Spotlights bandmate Mario Quintero mixed and mastered, and drums were tracked by Phil SanGiacomo of Somnuri. Lamacchia also directed and produced the new video, of which Chris adds, "The idea for the video wasn't really profound. I literally just tried to depict a typical day in isolation, using music to get through everything happening in the world. John was able to capture it beautifully and accurately. Using this as a jump off to share my music with the world is really exciting because as cheesy as it sounds, I'm really just bearing it all."
Check it out below. Spotlights also just announced tour dates and those are listed below too.
Spotlights -- 2022 Tour Dates
5/8/22 Lexington, KY-Green Lantern
5/9/22 St Louis, MO-Red Flag
5/10/22 Tulsa, OK-Whittier Bar
5/11/22 Arlington, TX-Mavericks
5/12/22 Austin, TX-Oblivion Access Fest (Elysium)
5/13/22 Sherveport, LA-Bears
5/14/22 Little Rock, AR-Vinos
516/22 Indianapolis, IN-Black Circle