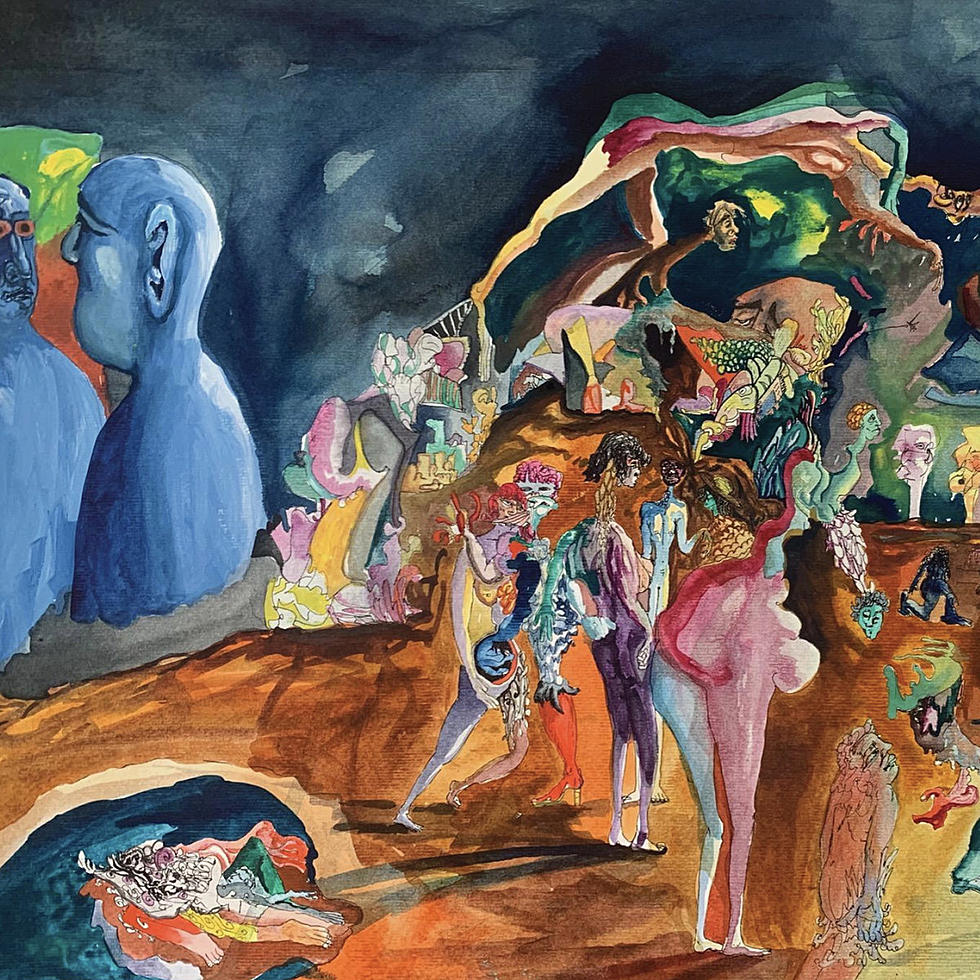 Watch Philly shoegaze/noise pop band Bleary Eyed's video for new song "Wreck"
Philly's Bleary Eyed recently released "Run" off their upcoming self-titled EP, and we're now premiering second single "Wreck." They've got a modern take on shoegaze and noise pop that's gained them comparisons to likeminded bands like Spirit of the Beehive and They Are Gutting A Body Of Water, and you can definitely hear those vibes coming through in this hazy, off-kilter new song. The band says:
"Wreck," lyrically, is a track that delves into themes about struggling family members and seeing sisters/brothers go through intense periods whether with relationships, drug use, ect. The song itself is a mix of fuzz and synth heavy pop that culminates in a chaotic ending of layers of fuzz, synth, drums, guitar.
Check out "Wreck" and its video below. The EP arrives March 10 via Born Losers Records (pre-order).
Bleary Eyed also have upcoming shows, including Brooklyn's Alphaville on March 11 with Joyer and Plastic. All dates are listed below.
Tracklist
1. Run
2. Wreck
3. Tree
4. Mean
Bleary Eyed -- 2023 Tour Dates
March 3 Pittsburgh - Funhouse @ Mr. Smalls
March 4 Cincinnati - Design Collective
March 5 Chicago - Sleeping Village w/ Astrobrite
March 7 Atlanta - Inner Space
March 8 UNC North Carolina - The Fruit
March 9 Virginia - Crayola House
March 10 Washington DC - Pie Shop
March 11 Brooklyn - Alphaville
March 12 Philadelphia - Philamoca Release Show