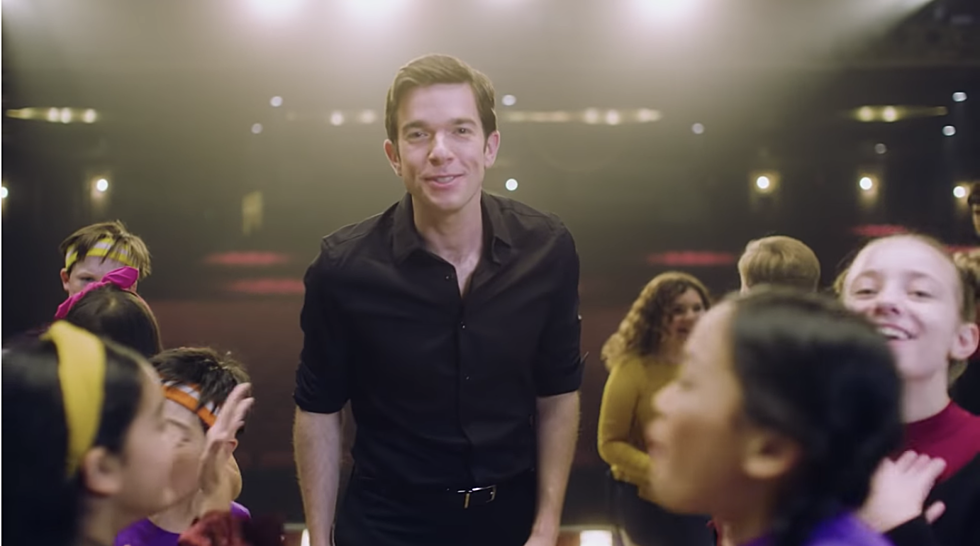 watch the 'John Mulaney And The Sack Lunch Bunch' Netflix special trailer
One of the things we're looking forward to this holiday season is John Mulaney's "children's musical special" for Netflix, John Mulaney And The Sack Lunch Bunch. The special, in the style of countless '60s, '70s and '80s TV specials (like Free to Be You and Me), features David Byrne, Tony-winning actor Andre De Shields, Natasha Lyonne, Annaleigh Ashford, Shereen Pimentel, Richard Kind, and Jake Gyllenhaal. They've just released the trailer for it, which doesn't feature any of those guests, just an All That Jazz-type scene of tryouts for the special which gives you a sense of John's casting criteria. You can watch that below.
John Mulaney And The Sack Lunch Bunch premieres Christmas Eve (December 24) on Netflix. The same day, the soundtrack is coming out via Drag City on all streaming services with one caveat: "While we have no plans to make it compatible with Pono, we are in early talks with Neil Young." The music was composed by Eli Bolin, who collaborated on the amazing "Co-Op" episode of Documentary Now! You can check out the tracklist -- which includes such songs as "Grandma's Boyfriend Paul," "Plain Plate of Noodles" and "I Saw a White Lady Standing on the Street Just Sobbing (and I Think About It Once a Week)" -- and cover art, below.
John Mulaney and the Sack Lunch Bunch tracklist:
It's John Mulaney and the Sack Lunch Bunch :49
Grandma's Boyfriend Paul 3:37
Algebra Song! 4:46
Googy's Theme :15
Plain Plate of Noodles 2:49
Do You Wanna Play Restaurant? :55
Pay Attention! 3:51
Do Flowers Exist at Night? 1:52
I Saw a White Lady Standing on the Street Just Sobbing (and I Think About It Once a Week) 4:32
Music, Music Everywhere! 5:17