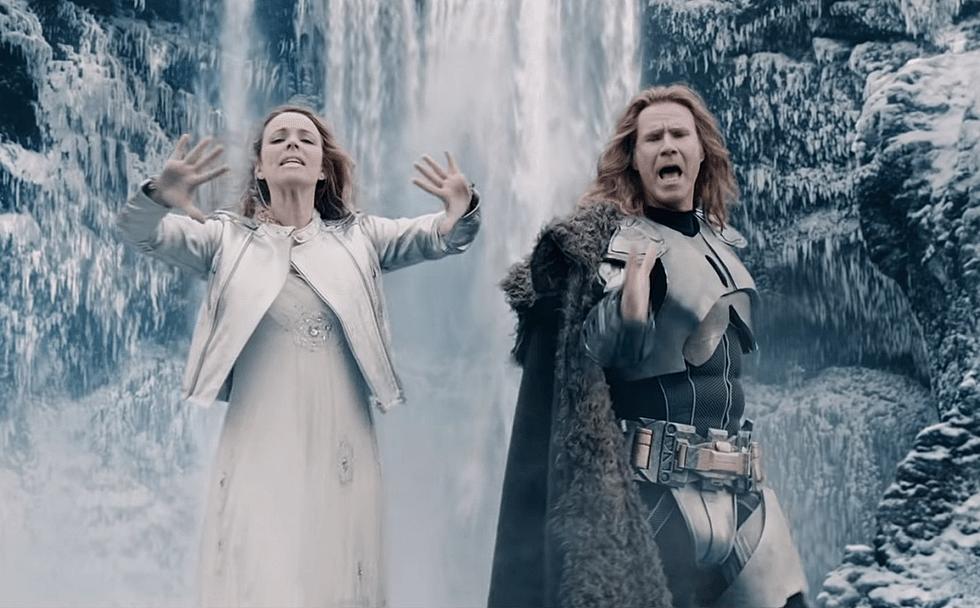 watch the trailer for Will Ferrell's 'Eurovision Song Contest: The Story Of Fire Saga'
The annual Eurovision Song Contest didn't exactly happen this year thanks to the coronavirus, so it's good timing that Will Ferrell is here with a new comedy set in its world. Eurovision Song Contest: The Story Of Fire Saga was actually supposed to originally coincide with the real 2020 Eurovision song contest, but will now be out June 26 via Netflix.
The real Eurovision already tends to be over-the-top, and Eurovision Song Contest: The Story Of Fire Saga looks to crank that ridiculousness up to 11. Here's the official synopsis: "When aspiring musicians Lars (Will Ferrell) and Sigrit (Rachel McAdams) are given the opportunity of a lifetime to represent their country at the world's biggest song competition, they finally have a chance to prove that any dream worth having is a dream worth fighting for."
The trailer for The Story Of Fire Saga just dropped and the film is definitely in familiar territory for Ferrell in a lot of ways, with the story following similar beats to his 2007 ice-skating film Blades of Glory. The rival Eurovision duo here are played by Dan Stevens and Demi Lovato, and Pierce Brosnan is Ferrell's disapproving father.
The Iceland locales do look great and the one of the songs from the film, "Volcano Man," is pretty good, in that bombastic Eurovision kind of way, and actually seems like it could've been a real competition contender. Will Ferrell co-wrote the film with old SNL buddie Andrew Steele and it's directed by David Dobkin who directed Wedding Crashers. You can watch the trailer and the video for "Volcano Man" below.