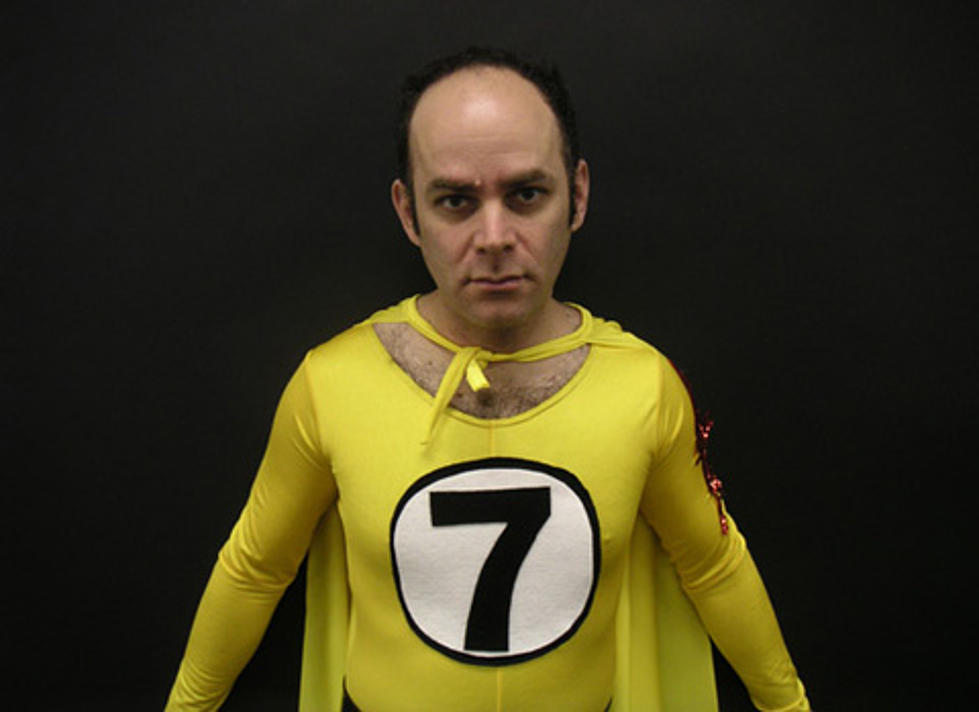 watch Todd Barry's 'Crowd Work' movie on Netflix, catch him live on Oddball Tour and other dates
Way back in January of 2013, I mentioned that Todd Barry would be embarking on a "Crowd Work" tour. The whole tour was predicated on the premise that Todd would have zero prepared material and would rely solely on crowd work as the genesis of his sets. Having seen his crowd work in action 2 or 3 million times in my lifetime, I knew it was the greatest idea of all time and would pay big dividends, laughs-wise.
What I didn't realize at the time was that the entire tour, which encompassed a seven date run from San Diego, CA to Anchorage, AK, was being documented by the great Lance Bangs for a documentary that would eventually get released for a measly $5 on Louis CK's website. Louis CK ponied up the production money, approved Todd's choice of director, and provided post-production facilities and an editor. Louis also made sure that Todd maintained 100% of the rights to the work (just as long as Louis gets the costs he fronted to the project paid back). The doc hit LouisCK.net on March 21, 2014 where I happily ponied up the cash so I could own it forever. The documentary exceeded expectations both from a production value perspective and from a performance perspective. Beautifully shot with Bangs' prodigal sense of direction, the video is wall-to-wall classic Todd Barry. It showcases how unbelievably quick Todd can read, analyze, and hilariously react and reduce a situation.
I am happy to report that as of today, July 15, 2015, the documentary is now streaming on Netflix! This is a great opportunity for people too cheap to buy it the first time around to see it and for fans of comedy to see a true master at work. This is literally and unarguably the only title on Netflix worth watching.
Todd is also the king of the "drop-in," so be on the lookout for him at one of the many weekly comedy showcases throughout NYC. Full dates below a clip from the Crowd Work movie below.

---
Todd Barry - 2015 Tour Dates
Jul 17 : The Saint, Asbury Park, NJ
Jul 19 : Stress Factory, New Brunswick, NJ
Jul 23 : The Mill, Iowa City, IA
Jul 24 : Turner Hall Ballroom, Milwaukee, WI
Jul 26 : Comedy Club on State, Madison, WI
Jul 31 : Comedy Bar (Crowd Work Tour) - 10:30PM, Toronto, Canada
Aug 01 : Comedy Bar (Crowd Work Tour) - 9PM, Toronto, Canada
Aug 01 : Comedy Bar (Crowd Work Tour) - 11PM, Toronto, Canada
Sep 04 : Nikon at Jones Beach (Oddball Fest), Wantagh, NY Sep 05 : PNC Bank Arts Center (Oddball Fest), Holmdel, NJ
Sep 11 : Tempe Improv, Tempe, AZ
Sep 12 : Club Congress, Tucson, AZ
Sep 16 : Stage 112, Missoula, MT
Sep 17 : Liquid Laughs, Boise, ID
Sep 19 : Wiseguys, Ogden, UT
Oct 01 : The Bartlett, Spokane, WA
Oct 02 : El Corazon, Seattle, WA
Oct 04 : Wild Buffalo House of Music, Bellingham, WA