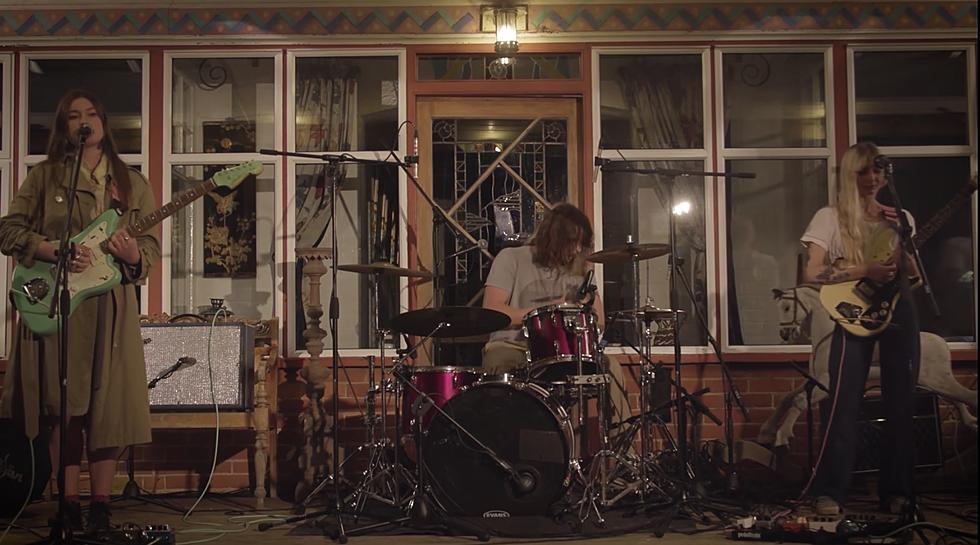 Watch Wet Leg play a homecoming show on their Isle of Wight porch
Wet Leg released their debut album last week, which is looking like will debut at #1 on the UK Albums Chart. (The album's great, read our review.) It's been a whirlwind nine months for the Isle of Wight duo since releasing their first single, "Chaise Longue," in June of 2021. Having a week off to enjoy their baby being out in the world before their 2022 tour starts up again, Wet Leg went home and celebrated with a show on their porch -- the same porch where much of the "Chaise Longue" video was shot.
Their five-song set opened with "Chaise Longue," and they then played "Supermarket," "Wet Dream," "Oh No," and finished with "Too Late Now" which also closes the album. They sound great and are clearly enjoying themselves on their home turf. Watch that below.