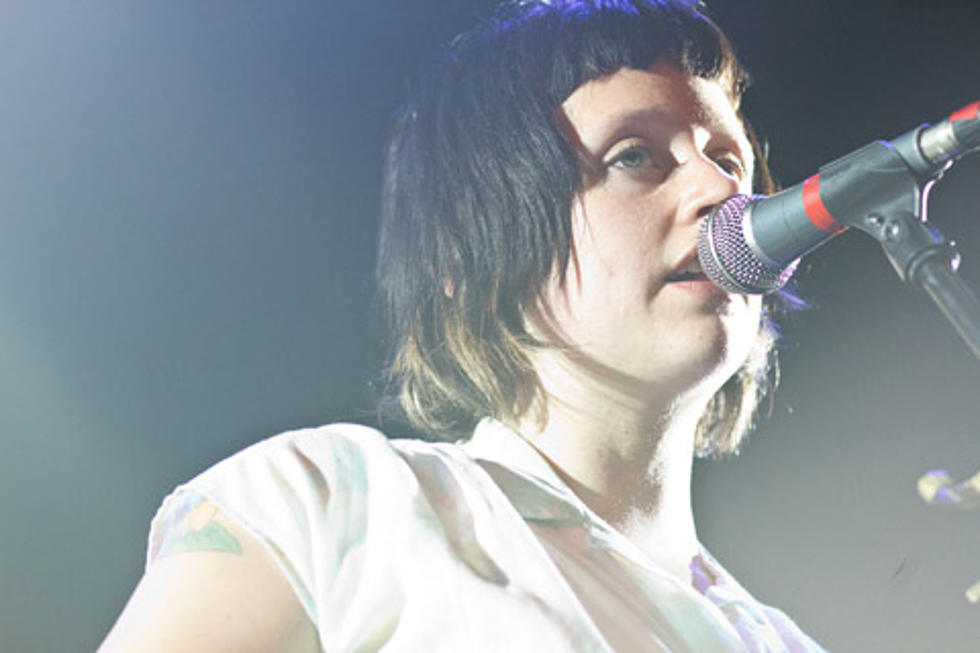 Waxahatchee, Screaming Females, Tenement & Aye Nako played Bowery Ballroom (pics)
Waxahatchee / Screaming Females

It's been a great year for NJ independent punk label Don Giovanni Records, who celebrated their tenth anniversary earlier this year and have also seen a rise in popularity thanks to the increasing success of bands like Waxahatchee and Screaming Females. So it's pretty exciting that those two bands decided to tour together, and as support they took out a smaller but still great Don Giovanni band, Tenement.
The tour just came through NYC for shows at Music Hall of Williamsburg on Saturday (9/14) and Bowery Ballroom on Monday (9/16). Making Monday's show even better, Brooklyn's poppy, punky Aye Nako (who both headliners are fans of) opened. Tenement followed, and while they've been in NYC for small punk gigs like Grand Victory with Night Birds and Brooklyn Fireproof with Swearin', this show put them on a bigger, more professional stage. But that didn't sacrifice their rowdy live show, which included scissor kicks, tambourines as guitar picks, and ruthless melodic punk rock. (Stream their 2011 LP below.)
Screaming Females, always a killer live band, were up next. It seems like each Screaming Femals show I see is darker, heavier, and jammier (in a good way) than the last, and even though it's a cliche to say a band "gets better every time," I really think they do. Waxahatchee wrapped things up with the most somber set of the night, but powerful as ever. While shows she did earlier in the year saw much of her set transformed into "Coast to Coast"-style pop punk, this one saw her songs (especially "Swan Dive") taking on a slower, grungier feel.
More pictures from Bowery Ballroom show below...

---