We Were Promised Jetpacks, The Twilight Sad & BrakesBrakesBrakes @ Bowery Ballroom, NYC – pics, setlist
Dominick Mastrangelo
Tuesday night's Twilight Sad show was just like Friday night, there was just more if it. There was more space for the sound to fill, more shaved heads, more singing along. All three bands had put the bar relatively high coming off their show at Southpaw, and all three cleared it and then some.
Prior to the tour The Twilight Sad's James Graham and Andy MacFarlane had shaved their heads. Somewhere between Brooklyn and the Bowery Jetpacks lead singer Adam Thompson and bassist Sean Smith shaved their heads, Twilight Sad bassist Craig Orzel was sporting a mohawk and even their roadie, Esteban, got into the act.
With more room to maneuver and no band going on after them, the three bands seemed more inspired with only Brakesbrakesbrakes toughing out a rough set with a broken string and busted high hat.
The Twilight Sad made only two changes from their setlist Friday night adding "The Room" off Forget The Night Ahead and swapping the new record's one breakneck track, "The Neighbour's Can't Breathe", for its other ("That Birthday Present").
The moment of the night arrived when Graham hopped down into the crowd for "Cold Days From The Birdhouse". Where the audience at Southpaw gave him plenty of space a few nights earlier, the crowd at the Bowery crowded in close, enveloping Graham. And the crowd singing along as he belted the lyrics, "And your red sky at night won't follow me" and "So you make it your own/but this is where your arm can't go" was chill bump-inducing. It lead to Graham remarking, after he returned to the stage, "I don't think we'll ever forget this."
The Twilight Sad was incredibly loud and pretty much the definition of epic. The floor was shaking! The way those guitars swirl and those crescendos... it was a mesmerizing showcase of powerful, and noisy as heck, music that very few bands can even pull off. Great mix of new and old songs in the set list. When they played Cold Days From The Birdhouse, with the singer in the middle of the crowd, it felt special. The only thing missing from them is more stage presence from someone other than the lead singer.
Pictures from Friday HERE. Tour dates HERE. More pictures from Tuesday, with The Twilight Sad's setlist, below...


We Were Promised Jetpacks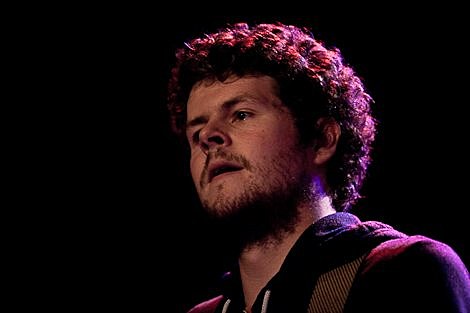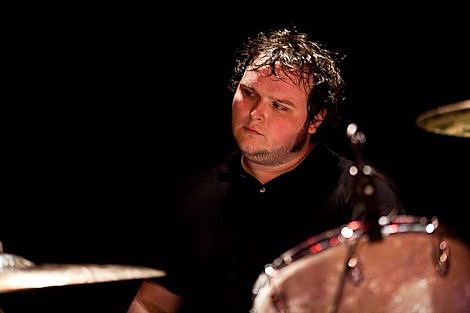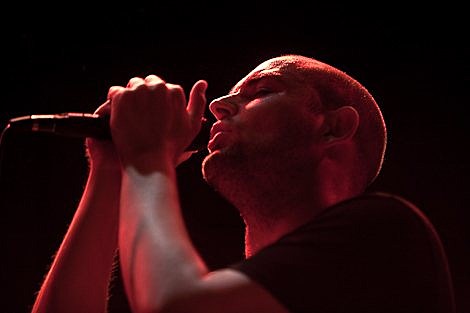 Written Twilight Sad Setlist from Southpaw
Doonstairs
Hit Single
Ye Ken
Loud/Quiet
Mooth
Eyes Oot
16 Guys
Sheep Dug
Rabbit
3iii
Setlist from Bowery Ballroom
Reflection of the Television
That Summer, at home I had become the invisible boy
I Became a Prostitute
Talking with Fireworks
Seven Years of Letters
Made to Disappear
The Room
That Birthday Present
Cold Days From The Birdhouse
And She Would Darken the Memory
I'm Taking the Train Home