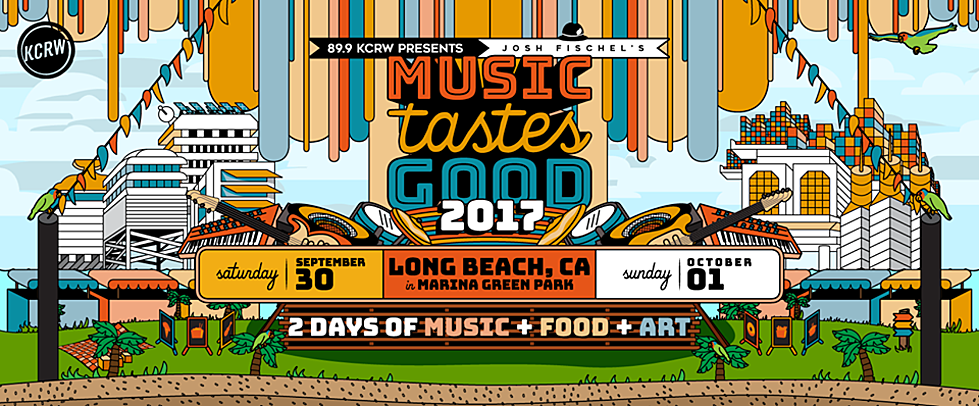 Ween, Sleater-Kinney, Digable Planets, Ride, Dr. Octagon, more playing Music Tastes Good
Last year, the inaugural Long Beach festival Music Tastes Good happened, and very sadly, its founder Josh Fischel passed away a week later due to liver disease. The festival returns this year, now billed as Josh Fischel's Music Tastes Good. It happens on September 30 and October 1 in Marina Green Park.
The lineup is pretty awesome, with semi-recently reunited indie bands like Ween, Sleater-Kinney and Ride, reunited jazz rap greats Digable Planets, Kool Keith, Dan the Automator and DJ Qbert's Dr. Octagon (who's also touring this year), Los Lobos (performing 1992's Kiko), of Montreal (performing Hissing Fauana, Are You the Destroyer?), soul great Charles Bradley, alt-rock vets Old 97's, dance-punk vets !!!, bounce queen Big Freedia, the one and only Peaches, and more.
There's also a handful of cool smaller/newer artists, like Kate Tempest, Alvvays, Joyce Manor, Jay Som, Vagabon, Protomartyr, and more.
Tickets go on sale Friday, May 12 at 10 AM PDT. Lineup announcement video and full lineup below.
Music Tastes Good -- 2017 Lineup
Ween
Sleater-Kinney
Ride
Charles Bradley
Alvvays
Los Lobos (performing Kiko)
of Montreal (performing Hissing Fauna, Are You the Destroyer?)
Dr Octagon
!!!
Bearcoon
Big Freedia
Brainstory
Broncho
Dengue Fever
Digable Planets
Durand Jones
Furcast
Halcones
Harriet Brown
Heaven 17
Hot 8 Brass Band
Jay Som
Joyce Manor
Kate Tempest
LA Edwards
Ledfloyd
Los Master Plus
Minihorse
The Natives
Old 97s
Parade of Lights
Peaches
Protomartyr
Rufrano
The Sandinistas
Slaves
Spirit Mother
TV Heads
Vagabon
Vinyl Williams
Y La Bamba