What's going on Saturday?
Guided by Voices at McCarren Park, 2011 (more by Tamara Porras)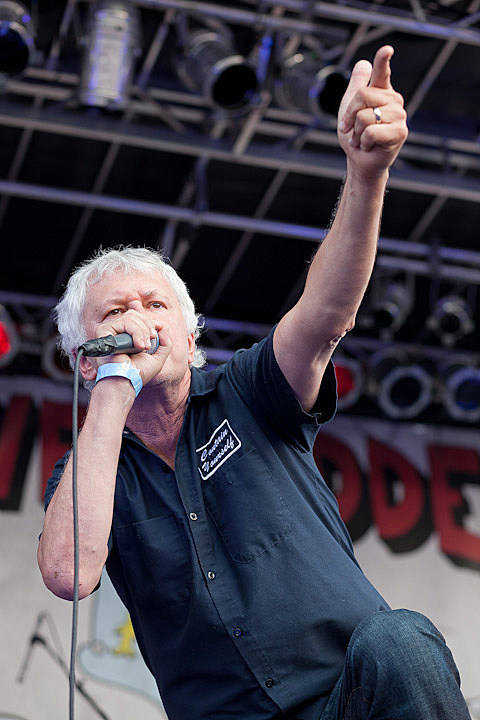 The CBGB Festival offers up two killer free shows today in the city: Guided by Voices, The Pains of Being Pure at Heart, The War on Drugs and Cloud Nothings at Central Park; and Superchunk, The Hold Steady, Clap Your Hands Say Yeah and more in Times Square. What's an indie rock fan to do?
The CBGB Fest still hasn't posted set times for Times Square, but Superchunk drummer Jon Wurster tweets, "Chunk on one hour and ten minutes before tooth hurty."
There's an official afterparty for TPOBPAH at ping pong club SPiN NY (48 E. 23rd St.) with Pains' Peggy Wang and Connor from The Drums as DJs. 7:30 - Midnight. Free.
Today is also the first MoMA PS1 Warm-Up with Light Asylum and TRUST (who also play MHOW together on Sunday [7/8]), along with Nguzunguzu, Todd Terry and Arca ft. HBA.
Cake Shop tonight is having a benefit show tonight to supplement their PledgeMusic drive. Entry is sliding scale $12 - 20 with a secret headliner ("you won't want to skip out on this one.") Any guesses who's playing?
Oh and you may have heard, it's supposed to get very near 100 degrees today. Do hydrate. Nature may hydrate too, with a 30% chance of thunderstorms from 4PM on.